Fortnite Chaos Rising Challenges list for Week 9
All the available challenges in Chapter 2 Season 1's ninth week.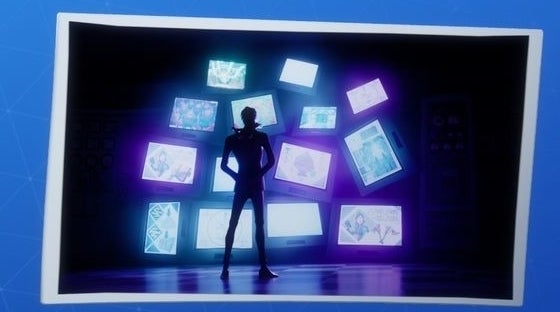 Fortnite Chaos Rising Challenges gives you a new set of objectives in the ninth week of Fortnite Chapter 2.
These challenges mostly revolve around water (unsurprisingly!) and finding supply drops.
Completing a challenge will reward you with a nice amount of XP, helping you level up your Fortnite Chapter 2 Battle Pass.
Fortnite Chaos Rising Challenge list
The following Week 9 'Chaos Rising' Challenges went live on December 5th, 2019. (Thanks to Lucas7yoshi on Twitter for confirming the full list.)
Fortnite Chaos Rising Challenge list:
| Chaos Rising challenge | Total |
| --- | --- |
| Search Ammo Boxes at Steamy Stacks or Holly Hedges | 7 |
| Skydive through rings in Steamy Stacks | 1 |
| Complete a Motorboat time trial | 1 |
| Deal damage to opponents from below | 250 |
| Dance at the Green Steel Bridge, the Yellow Steel Bridge, and the Red Steel Bridge | 1 |
| Eliminations with Shotguns | 3 |
| Use a Zipline in different matches | 2 |
| Eliminations from within 5 meters | 3 |
| Search Chests in a single match | 5 |
| Deal damage to opponents while in water | 500 |
Completing eight Chaos Rising Challenges will reward you with a Chaos Rising loading screen.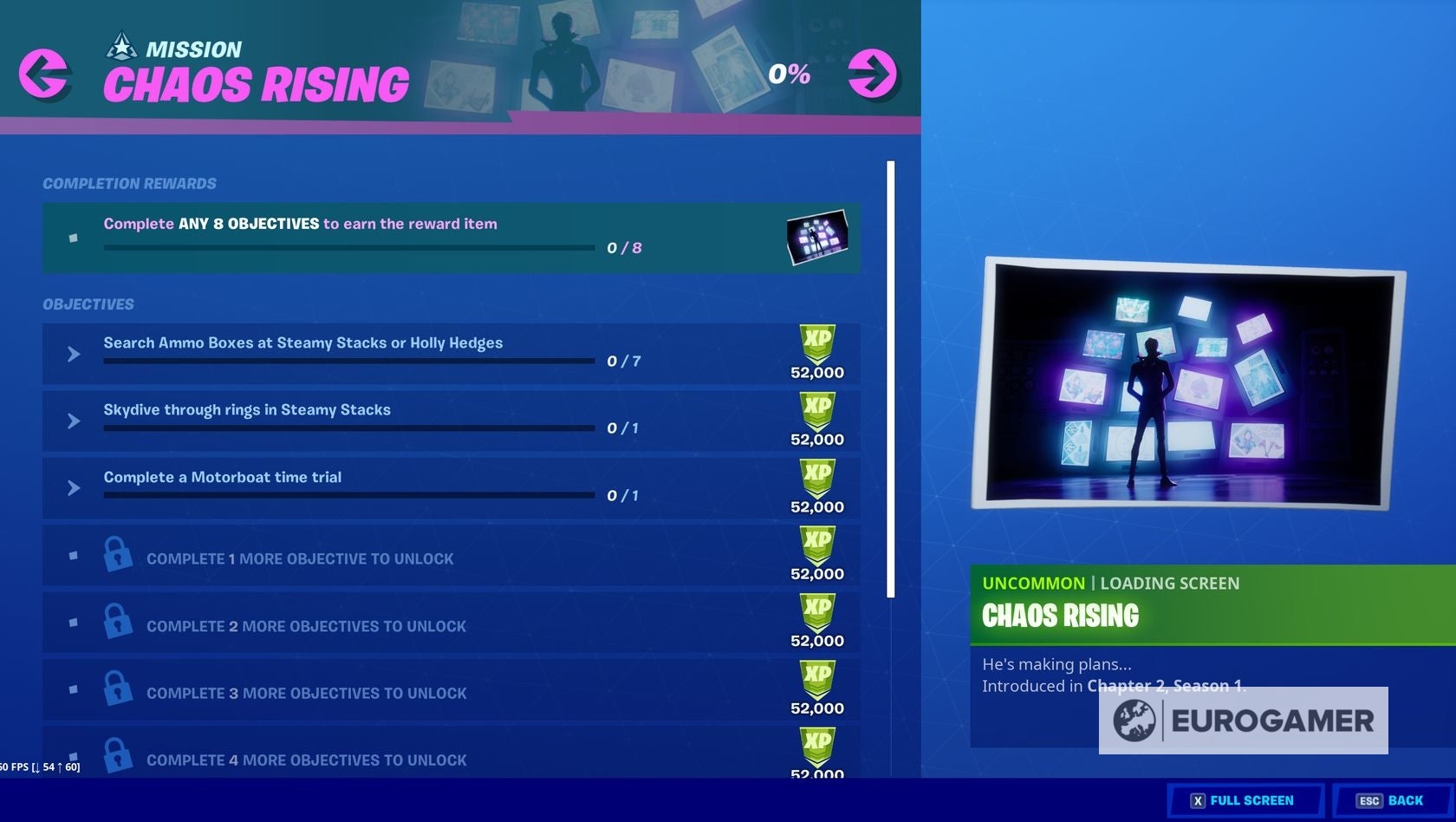 Like other Challenges, this will unlock a bonus challenge at the end - but instead, it will be a XP Drop hidden in the loading screen.
---
Fortnite Chapter 4 Season 2 is here and with it comes a new selection of Battle Pass skins! Take a look at the upcoming Eren Jaeger skin too! Don't forget to complete the new challenges, including winning arcade games, knocking back players with the Kinetic Blade, shooting targets while on a Grind Rail and restoring health or shields on a Grind Rail. Meanwhile, learn what the best weapons are, new map changes, how to get XP fast, use the best PC settings, earn the Victory Umbrella and earn a Victory Crown.
---