Fortnite Chapter 2 Battle Pass skins, including Journey vs Hazard, Rippley vs Sludge, Remedy vs Toxin and Tier 100 Fusion
Everything you need to know about the new chapter in Fortnite.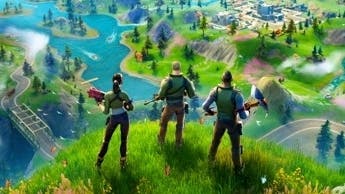 The wait is over - Fortnite Chapter 2 is here.
After the explosive ending to Season 10, Chapter 2 brings us a new map and new activities, such as fishing. It also has a new Battle Pass that unlocks the Chapter 2 skins.
If you've just started playing, then our Fortnite Battle Royale tips and tricks can provide some helpful hints.
On this page:
Fortnite Chapter 2 Season 1 Battle skin
Now that the Fortnite Chapter 2 Battle Pass is live, here are all the available skins you can unlock:
Journey vs Hazard (Level 1, 1 variant unlocked through the Alter Ego challenge set by completing 3 Missions)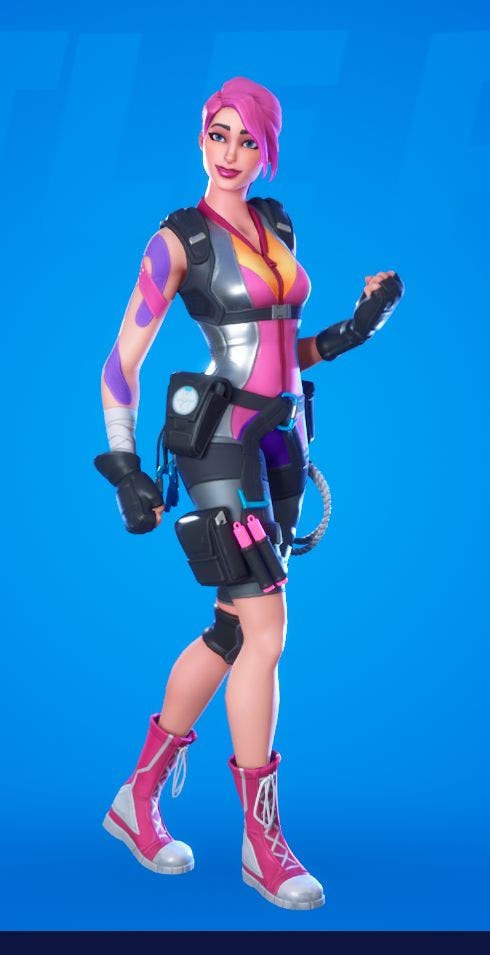 Turk vs Riptide (Level 1, 1 variant unlocked through the Alter Ego challenge set by completing 2 Missions)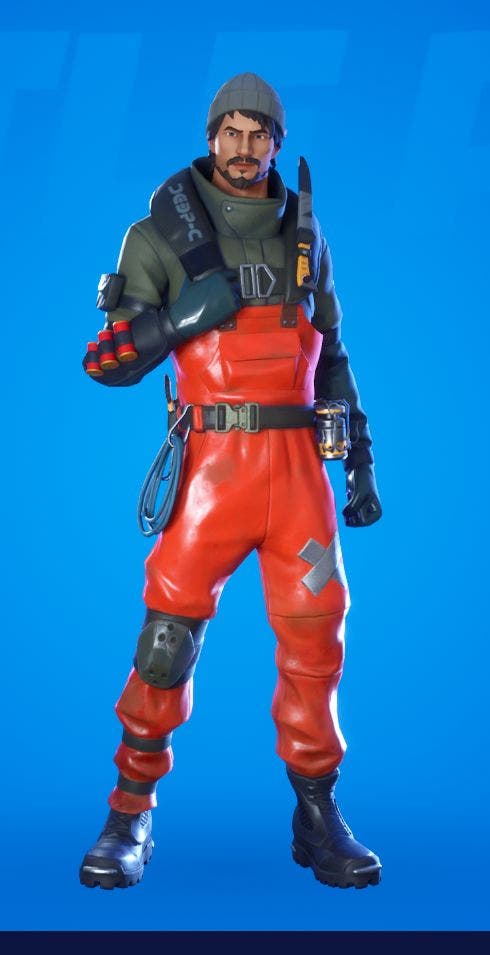 Rippley vs Sludge (Level 20, 1 variant unlocked by reaching Level 20)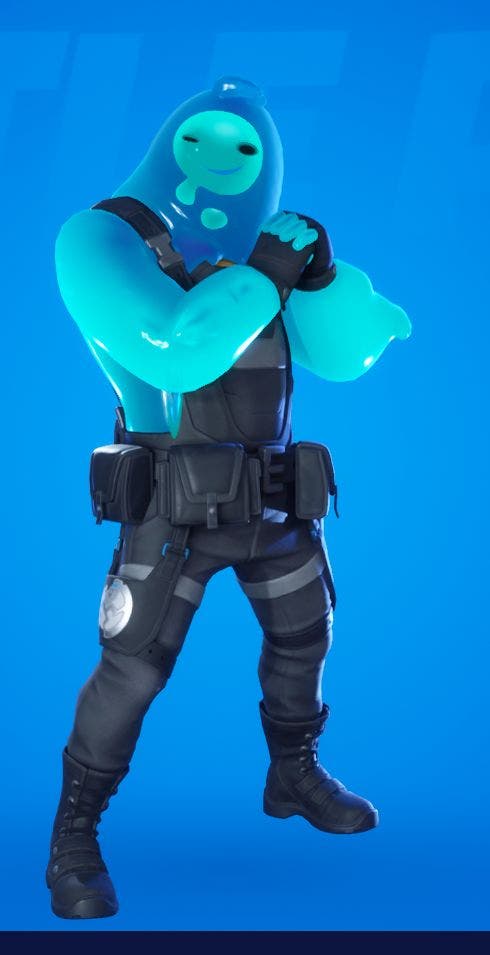 Remedy vs Toxin (Level 40, 2 variants unlocked by reaching Level 40)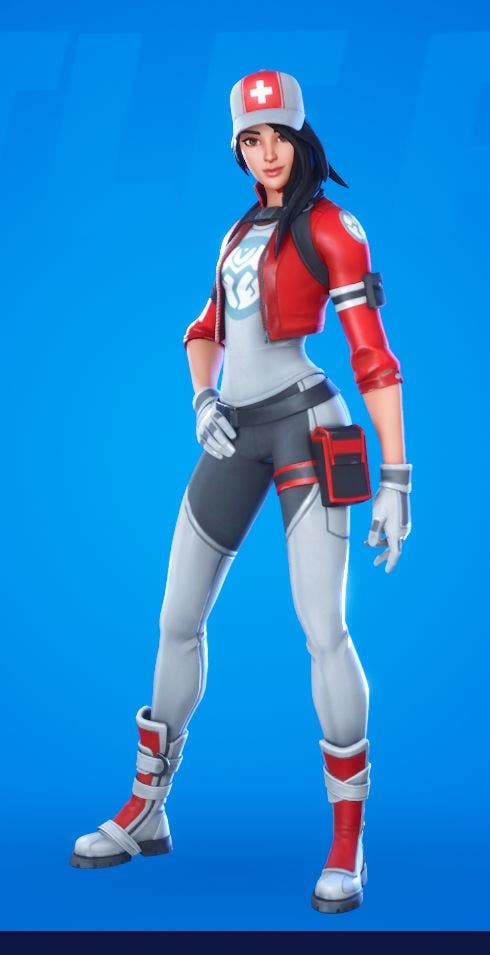 8-Ball vs Scratch (Level 60, 1 variant unlocked by reaching Level 60)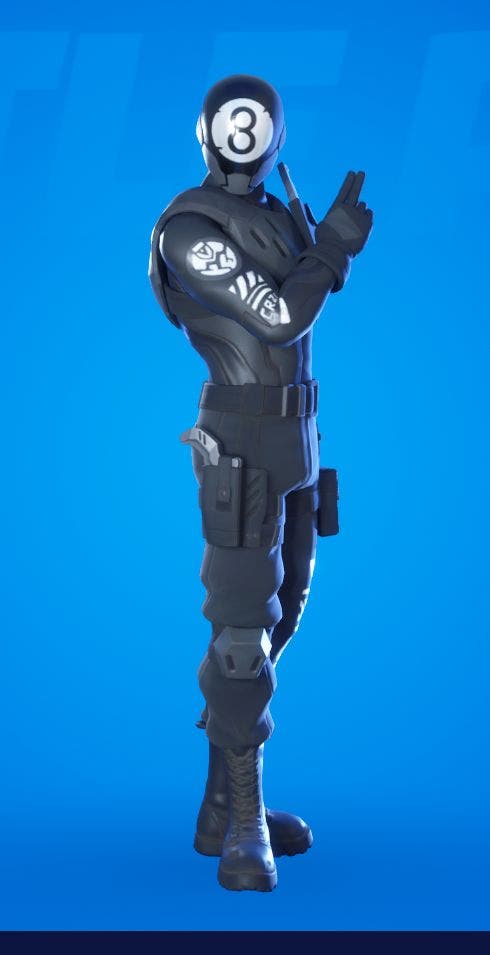 Cameo vs Chic (Level 80, 1 variant unlocked by reaching level 80)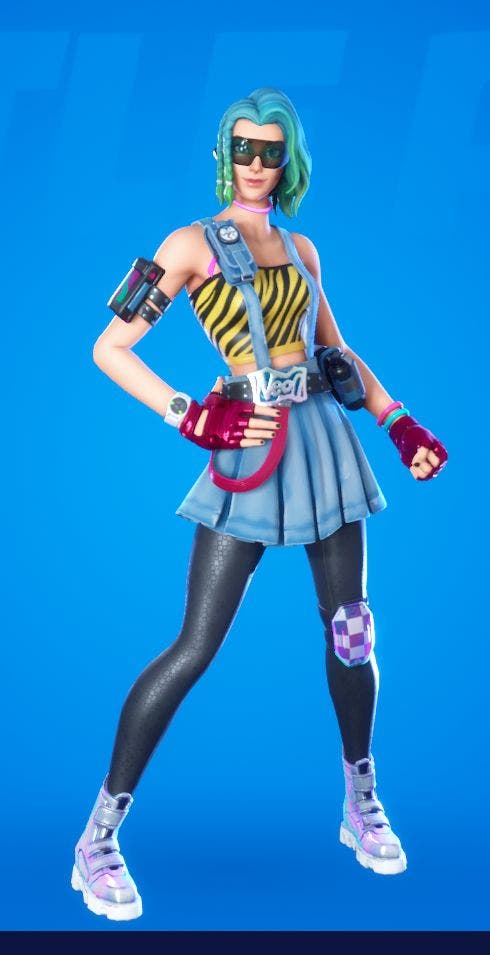 Fusion (Level 100, 2 variants unlocked by completing Vex and Xev objectives)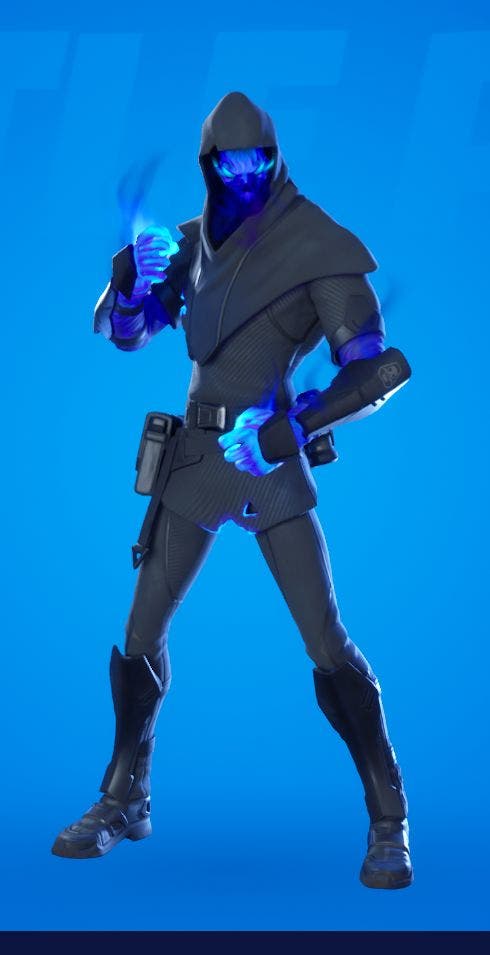 Fortnite Chapter 2 Challenges
Every season of Fortnite includes a new set of challenges and Chapter 2 is no different. Below you'll find a list of links to our guides dedicated to each new challenge set for Fortnite Chapter 2:
That's all that have been released so far. Expect more every Thursday at 1pm UK time!
Fortnite Chapter 2 Battle Pass cost and Battle Pass rewards list
Like all previous Fortnite seasons, Chapter 2 offers an array of new rewards, most of which are locked behind Battle Pass ownership.
You can unlock some of the rewards using the Free Pass, but you can only access the second tier of rewards through the Battle Pass.
The Battle Pass is a premium item and costs 950 V-Bucks. You can buy a bundle of 1,000 V-Bucks for around £8 / $10 or earn V-Bucks in-game through a variety of activities.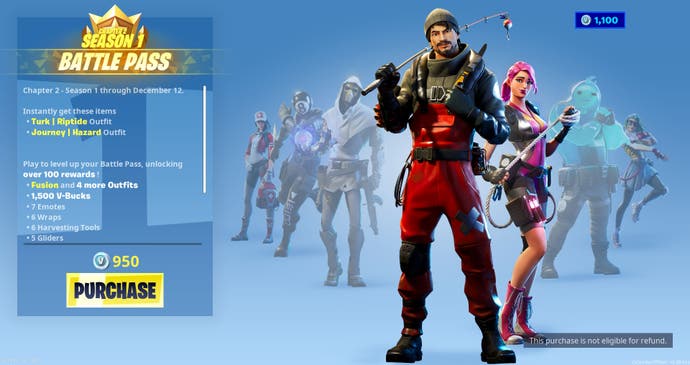 Here's a list of what's included with the premium option of the Chapter 2 Battle Pass bundle:
Turk vs Riptide Outfit
Journey vs Hazard Outfit
Rippley vs Sludge Outfit
Respect The Peace Emote
Sky Trawler Glider
Riptide Wrap
Slurpstream Contrails
Storm Shredder Music Track
400 V-Bucks
The standard edition of the Chapter 2 Battle Pass will instantly unlock the following:
Turk vs Riptide Outfit
Journey vs Hazard Outfit
Cosmetics items and other rewards from the Battle Pass are unlocked by completing Challenges introduced weekly. These challenges can range anywhere from using a specific weapon to finding a hidden item in the map, and completing them helps you climb up the Battle Pass ranks.
Both these Battle Pass challenges and rewards can be unlocked at your leisure throughout the season, but once a new Season begins, your progress resets, and a new set of rewards and rankings will be introduced.
---
Fortnite Chapter 5 Season 1 is here! It brings a free Lego Insider skin and redemption codes with it, along with a new Victory Umbrella. We've also got pages on new features like Medallions, Weapon Mods, and how to complete a Train Heist. Meanwhile, learn what the best weapons are in the current season, how to get XP fast, and what the best PC settings are to help earn a Victory Crown.
---
How did we get to Fortnite Chapter 2?
To truly understand how we reached Fortnite Chapter 2, we must first return to Season 9.
In the last weeks of Season 9, we witnessed the fight between Cattus, the monster that had been trapped beneath Polar Peak, the Mecha, which had been constructed in Pressure Plant.
During this fight, the Mecha opened the vault in Loot Lake and retrieved a glowing orb. Using this orb and a massive sword, the Mecha defeated Cattus.
Over the next week the orb, now known as the Zero Point, began to crack, until, on August 1st, it exploded.
This explosion created an anti-gravity zone at Loot Lake. Shortly afterwards rift beacons began to appear across the map. These beacons seemed to be channelling the power radiating from Loot Lake and, when turned on, they transformed the surrounding area into a location from a previous Fortnite season.
Mega Mall became Retail Row, Titled Town transformed into Gotham City and Greasy Grove returned, among many others.
The rifts, however, weren't the only time based shenanigans that were occurring.
Dusty Depot had also returned and, frozen in time above it, was the meteor had originally destroyed this location. Inside one of the warehouses, computer monitors and symbols referring to The Visitor started to appear.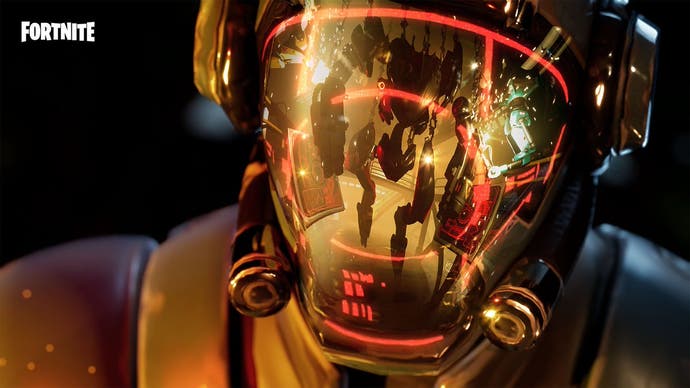 Throughout Season 10, The Visitor became to construct a rocket atop of Dusty Depot and, during the last week of the season, we could find voice recordings left by they had left.
These recordings revealed that The Visitor was part of a group called The Seven and that their mission was to contain the Zero Point. To do this, however, The Visitor would have to 'loop' themselves.
From what we can gather, being 'looped' means that The Visitor had to purposely entered a time loop. This would allow them to stop the Zero Point, but would also erase their memories, meaning the records we find are from The Visitor to their future self.
The Visitor also mentioned a mysterious 'They' who were watching the events unfold.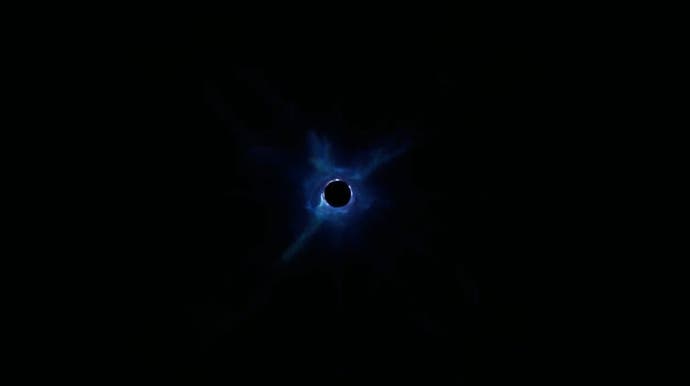 Finally, on October 13th, The End Event occurred.
The rocket at Dusty Depot launched and quickly disappeared into a rift. It then emerged from the rift above Gotham City and flew across the map, disappearing into the rift near Lonely Lodge.
Six more rockets then appeared out of the other rifts, flying around the map and the meteor. Eventually the rockets created a rift in front of the meteor, which unfroze and went through the rift.
A new rift then appeared above Loot Lake and a rocket emerged, which crashed into the Zero Point. This sent all the players watching flying into the air.
From this height, they were able to watch as the six remaining rockets and the meteor all emerged from an even larger rift to collide with the Zero Point.
This explosion created a vortex that sucked in the entirety of the island, its inhabitants and even the lobby.
We were left with the black hole, emitting a blue light, and a secret message from The Visitor - 'I was not alone. Others were outside the loop. This was not calculated. The nothing is now inevitable.'
What this means right now is a mystery, but one that might be solved in Chapter 2 if the hints on opening screen are anything to go by.