Fortnite Ariana Grande quests: Ariana Grande's location in Fortnite
Assist a popstar from space on a monstrous mission.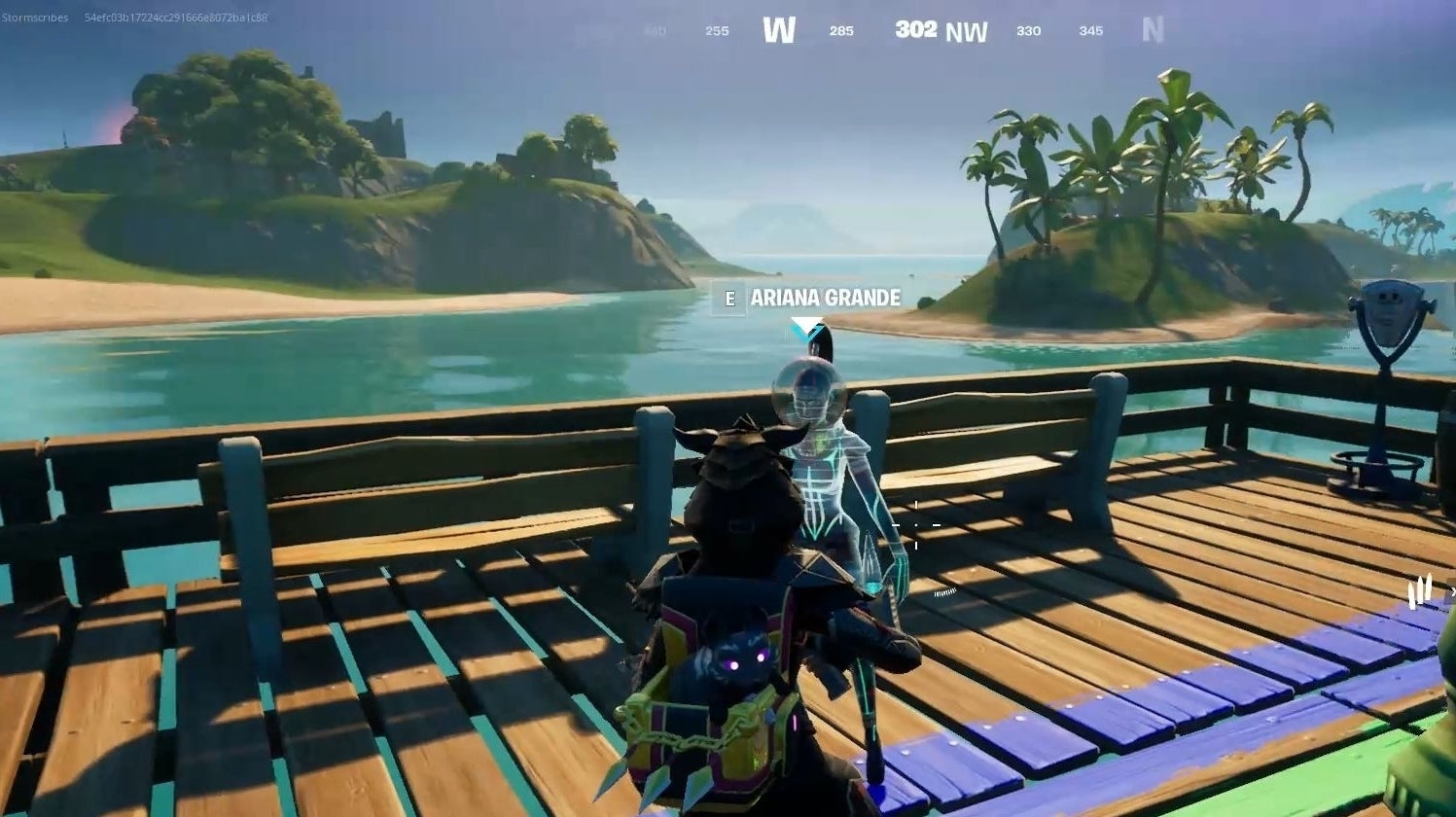 Ariana Grande has returned to Fortnite and, in celebration, she now has own quest punchcard.
This quest line involves hunting down information on the new monster invading the island - called the Caretaker - which involves studying the Caretaker's footprints.
First, however, you need to know Ariana Grande's location, so you can begin the questline.
Completing each of Ariana Grande's quests for the first time will reward you with 30k XP, which will help you earn Battle Stars for the Season 8 Battle Pass. You'll also earn a small amount of XP if you decide to repeat any of these quests.
---
Note this particular challenge is no longer able to be completed. What's new? Chapter 3 Season 3 has arrived! New additions include Reality Seeds and Saplings and riding animals, along with the new Battle Pass, characters collection and map changes. It's a good idea to know how to get XP fast in Fortnite.
---
Ariana Grande location in Fortnite explained
If you want to start Ariana Grande's Monster Hunter questline in Fortnite, then you need to talk to the popstar herself.
You'll be able to find her walking up and down the pier at Believer Beach. If you're having trouble finding her, make sure you check the end of the pier, because she may be standing in the area past the ice-cream parlour.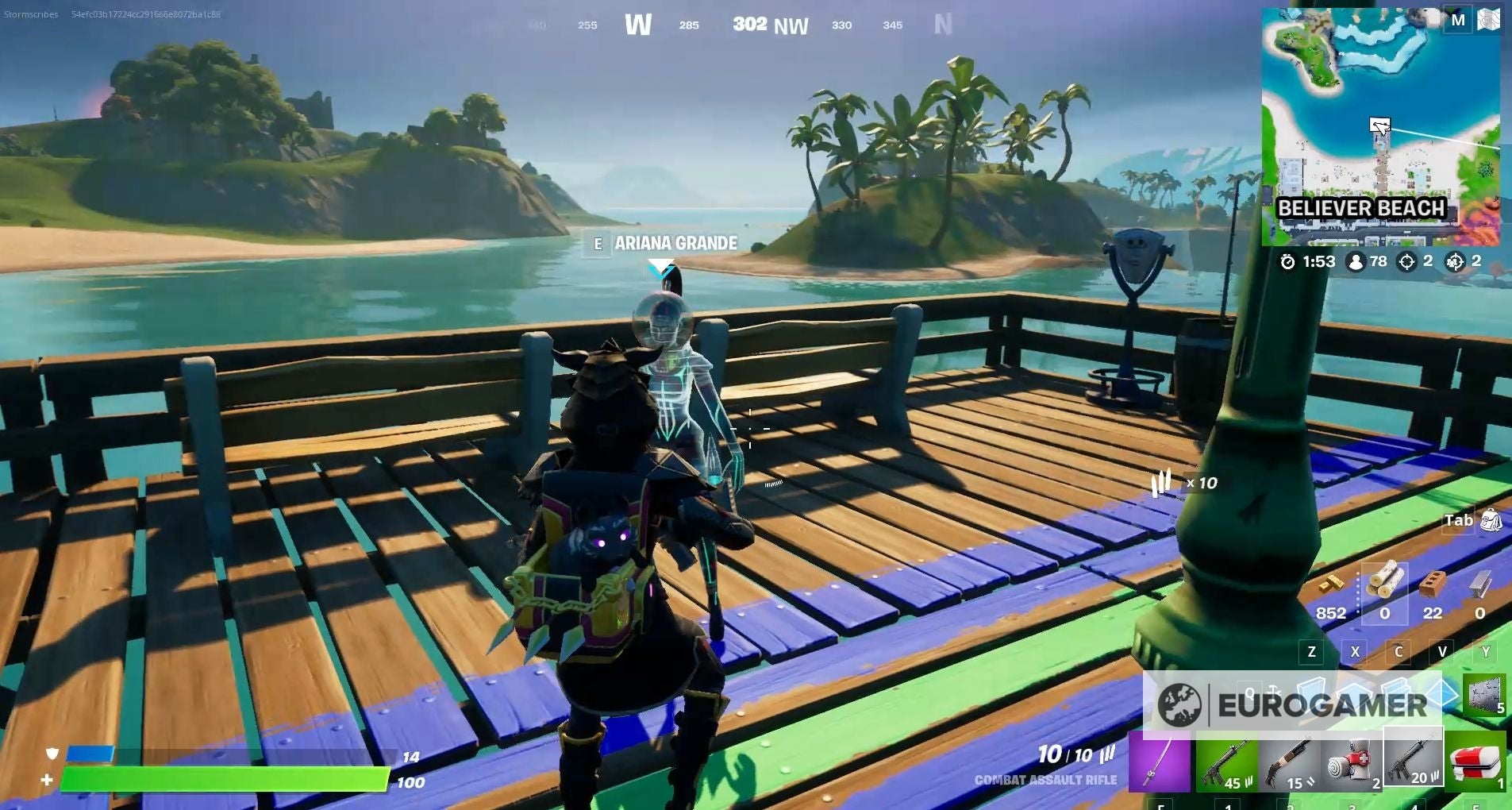 Once you've found Ariana, talk to her and select the exclamation mark to begin her questline. After doing so, you'll be able to work through her questline without having to leave the match and without having to worry about losing any progress if you're eliminated.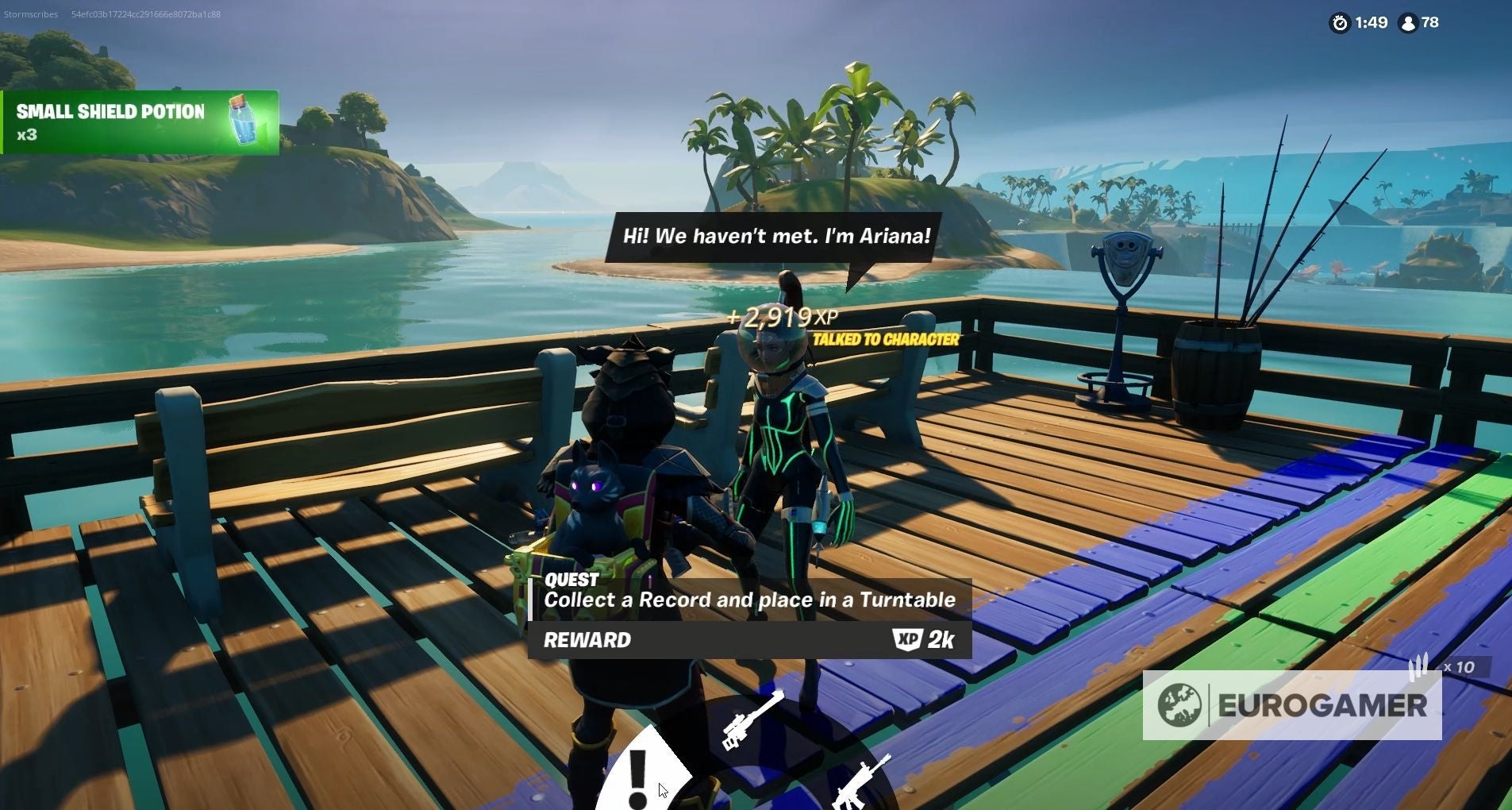 Below you can find every challenge in Ariana Grande's questline:
Collect a Record and place in a Turntable (1) - 30k XP
Study the Caretaker's footprints (2) - 30k XP
Collect Symbols from eliminated Cube Monsters (5) - 30k XP
Reveal the Command Symbol (1) - 30k XP
Launch Signal Flares (3) - 30k XP
If you'd like to learn more about Season 8 of Fortnite, check out our guides on the Battle Pass, Sideways Weapons, Sideways encounters, colour bottle locations and what's classed as a melee weapon in Fortnite.
Good luck completing Araina's questline!