Fortnite Android beta invites, how to install Fortnite on Android and the Galaxy outfit explained
How you can get your hands on the Android version of Fortnite: Battle Royale.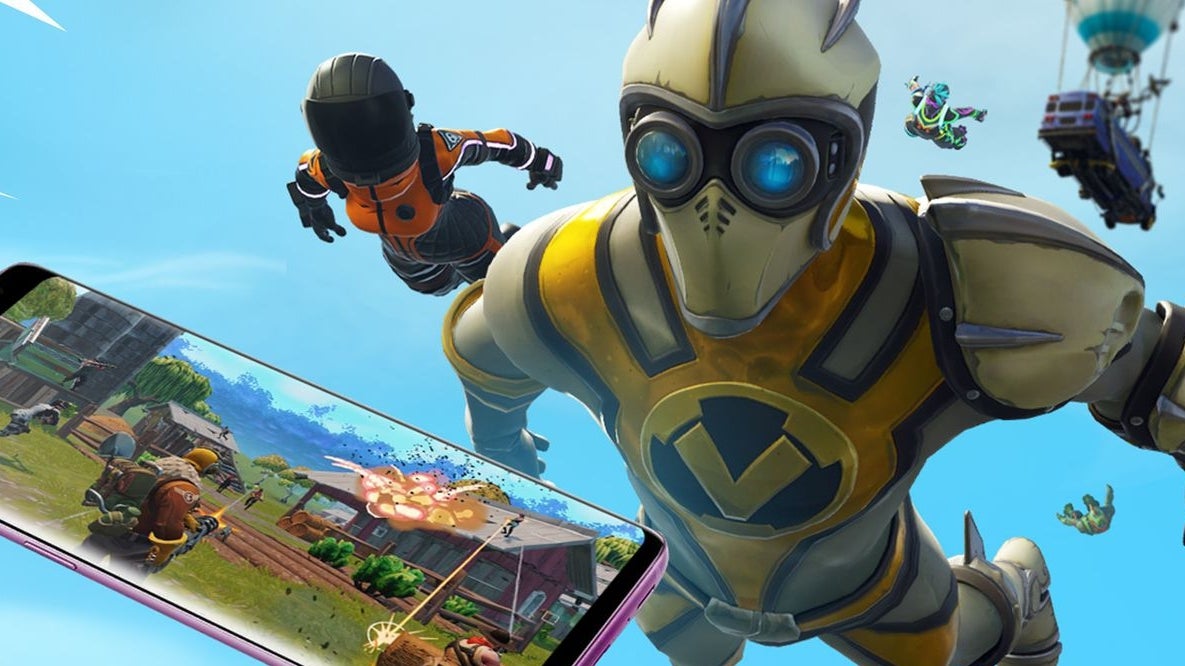 Fortnite on Android sees Epic's Battle Royale game branching out on another new platform.
Available throughout the summer on iOS, Android users will also get access as part of an invite-only Android beta - unless they are playing on a Samsung device.
If you're just getting started, our Fortnite Battle Royale tips and tricks can provide some helpful hints.
Update: August 9th - After months of waiting, the Fortnite Android beta is here, complete with an invite system and an exclusive Galaxy outfit for supported Android phones. Details are all below.
On this page:
How to get a Fortnite Android beta invite and install Fortnite on Android
After months of waiting, the Fortnite Android beta is finally here.
First - you can sidetrack the following steps entirely if you own a supported Samsung device. Specifically, this is the S7 / S7 Edge, S8 / S8+, S9 / S9+, Note 8, Note 9, Tab S3 and the Tab S4.
Don't have the above? Then you need to sign up for a Fortnite Android beta invite. Here's how:
1. You can sign up for invites to start playing from the official site. Register your interest there to begin with.
2. From there, you play the waiting game. When you have an invite, you'll receive an email like so (except, of course, for Android instead of iOS):
3. Time to download the Fortnite mobile app. The invite email will feature a URL you can follow. Though it is accessible whether you had an invite or not, you still need an invite to actually log in and play.
4. Download the Fortnite app and load it up. You'll then be asked whether you have received an invite or not. If you received the email, go ahead and log in and you'll start playing. If you haven't, you won't have access just yet. If you like you can keep the app downloaded on your phone, and when you receive the confirmation email, your account will have been authorized to log in and get playing.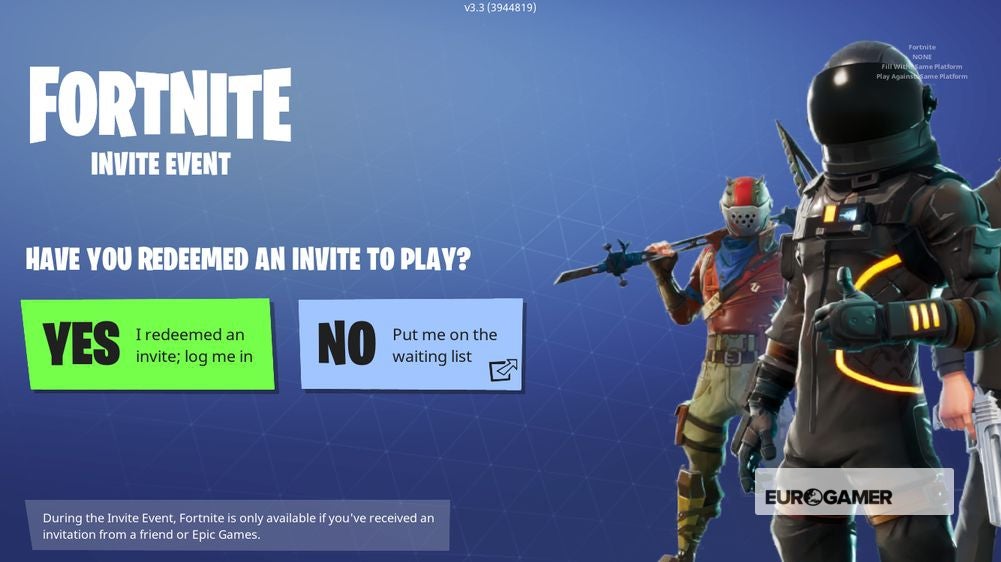 How do you invite a friend to Fortnite mobile?
On iOS, the day after Epic invited its first wave of players to play Fortnite on mobile, it allowed each player to then invite their own friends to play.
Due to the change in rollout on Android, we assume this might work differently. But if the Fortnite Android beta works in a similar fashion, here's how it works.
If you have the app, then load into the lobby and a button should appear on the right. Pressing it will allow you to copy and paste an invite code to send to friends, granting them access.
Using the invite will also add those players to their friend list.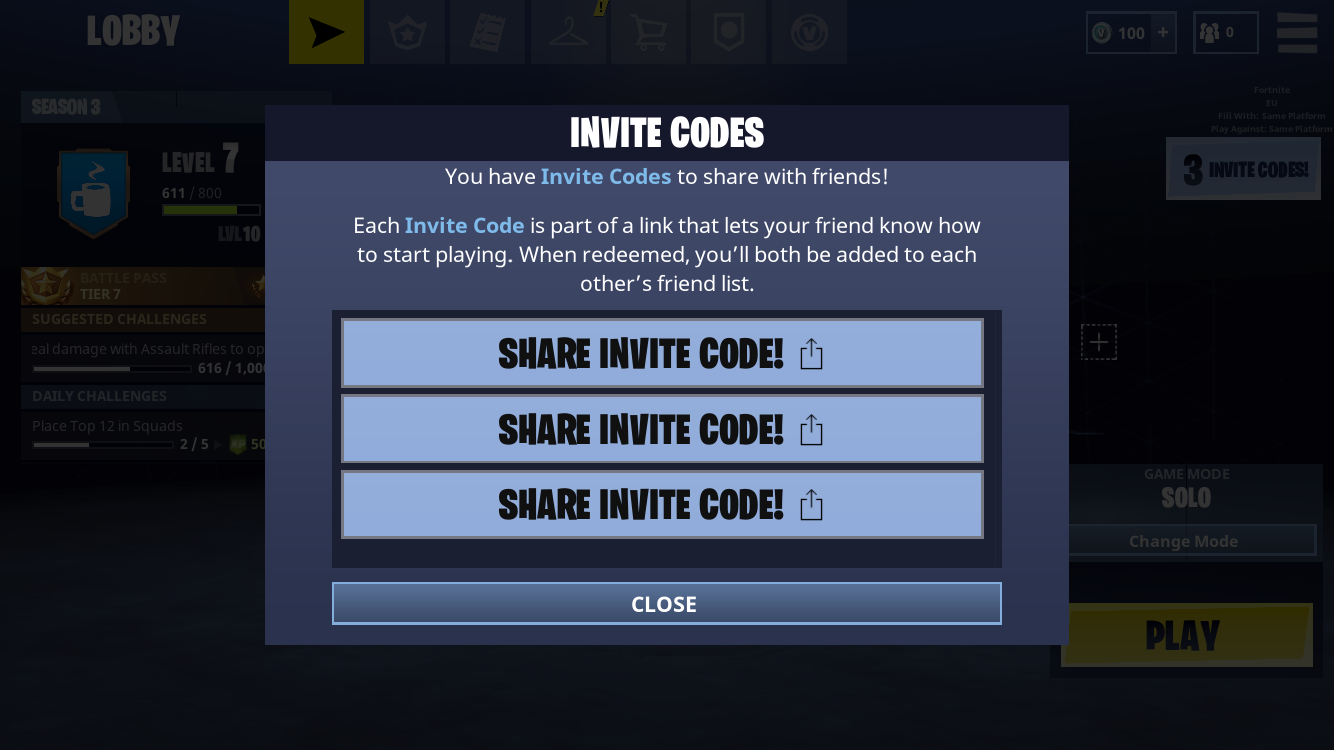 When is the full Fortnite Android release date?
If you don't want to deal with the whole invite system, the timing on when the game will leave the beta into a fully fledged Android release is uncertain.
However, according to leaks by xna-developers.com, Fortnite Android will have a general release from September 23rd. Of course, plans can change - even if the leak did predict a beta launch of August 9th - so take it with a pinch of salt.
Regardless, if you hear anything else in the meantime - such as third party claims that it's suddenly become available for everyone, with sites offering download links - don't believe it. There are phishing scams doing the rounds that Epic's PR Nick Chester has warned players against: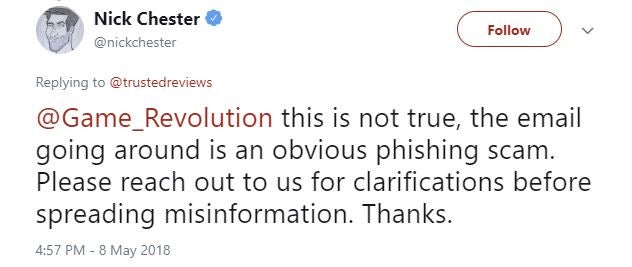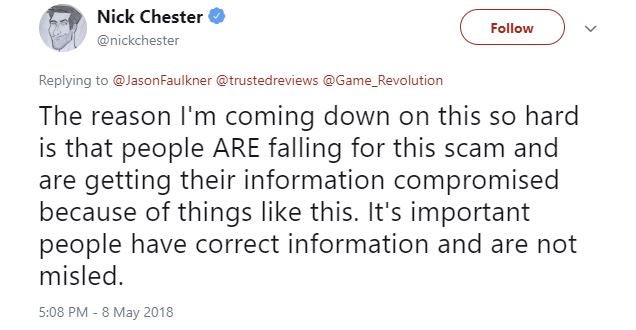 Fortnite Android supported phones list
According to developer Epic Games, Fortnite on Android will initially work on the following devices:
Samsung Galaxy: S7 / S7 Edge , S8 / S8+, S9 / S9+, Note 8, Note 9, Tab S3, Tab S4
Google: Pixel / Pixel XL, Pixel 2 / Pixel 2 XL
Asus: ROG Phone, Zenfone 4 Pro, 5Z, V
Essential: PH-1
Huawei: Honor 10, Honor Play, Mate 10 / Pro, Mate RS, Nova 3, P20 / Pro, V10
LG: G5, G6, G7 ThinQ, V20, V30 / V30+
Nokia: 8
OnePlus: 5 / 5T, 6
Razer: Phone
Xiaomi: Blackshark, Mi 5 / 5S / 5S Plus, 6 / 6 Plus, Mi 8 / 8 Explorer / 8SE, Mi Mix, Mi Mix 2, Mi Mix 2S, Mi Note 2
ZTE: Axon 7 / 7s, Axon M, Nubia / Z17 / Z17s, Nubia Z11
These devices aren't currently supported, but Epic are "working on fixes in the near term" - so expect a level of support eventually.
HTC: 10, U Ultra, U11 / U11+, U12+
Lenovo: Moto Z / Z Droid, Moto Z2 Force
Sony: Xperia: XZ/ XZs, XZ1, XZ2
If your device isn't on the above list, but has the following specs, then it might also work:
OS: 64 bit Android, 5.0 or higher
RAM: 3GB or higher
GPU: Adreno 530 or higher, Mali-G71 MP20, Mali-G72 MP12 or higher
If you're having poor performance, by the way, then developer Epic Games is working on it:
We have seen reports that some players on 4GB Android devices are encountering an issue causing poor performance. This is due to multiple background applications running--leaving the device without enough memory for Fortnite. We are investigating and working on a fix!

— Fortnite (@FortniteGame) August 14, 2018
It's unknown whether (or how) this list will expand in the coming months. But for now, consider these the devices and specs you need to play the game around launch.
How to get a Fortnite on iOS
Fortnite first arrived on iOS as part of an invite-only event - with codes coming first from Epic itself, then offering those players three invites to pass on to their friends - but is now freely available to download.
Of course, you need to have select devices - specifically an iPhone 6S / SE, iPad Mini 4 / Pro / Air 2 / 2017, all running iOS 11 - for it to work.
Simply find the game on the App Store, log into your Epic Games account and get playing.
How is Fortnite mobile different to other versions?
In March 2018, Epic Games announced Fortnite Battle Royale would be coming to mobile devices as "the same 100-player game you know from PlayStation 4, Xbox One, PC and Mac". (And of course, the later released Nintendo Switch version.)
The developer further elaborated that it would have the:
Same gameplay and content
Same map
Same weekly updates (which we assume includes Seasons and new Challenges)
It even has cross-platform play (and progression) across iOS, Android, PC, Mac, Switch, plus consoles PS4 or Xbox. (To clarify, though you cannot have PS4 and Xbox users playing together, if you are on mobile or PC, you can play with the owner of either platform. Microsoft boss Phil Spencer would like to see all platforms work together with no barriers, however!)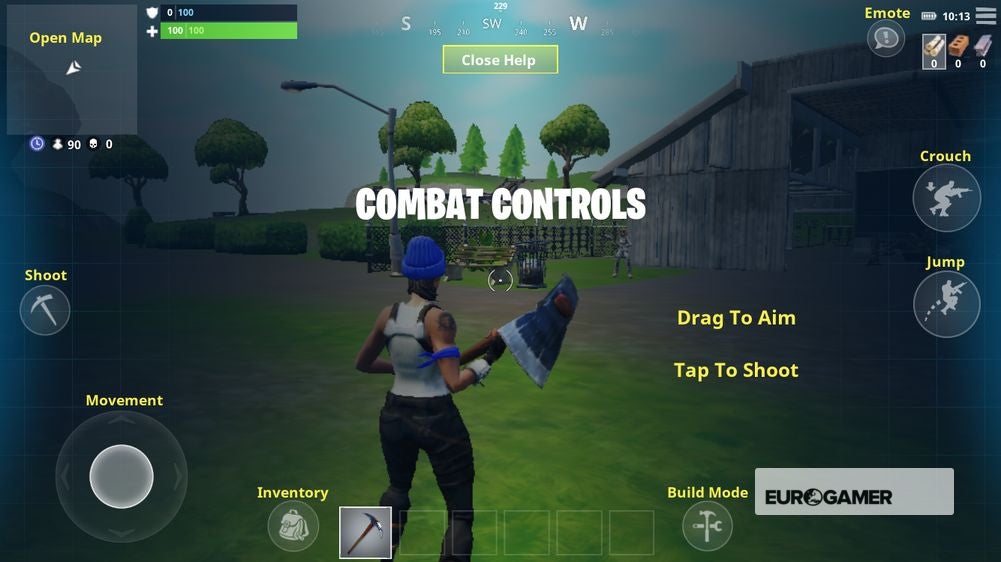 How does it work in practice? Our own Christian Donlan has had a few matches and confirms it works rather well. The controls are naturally different, and there are some changes made to suit a touch screen - such as weapons picking up automatically and doors opening for you when approached - but it's otherwise the same game.