Fortnite Wraps: How to equip Wraps and how Wraps work
Everything you need to know about Fortnite's cosmetic Wraps system.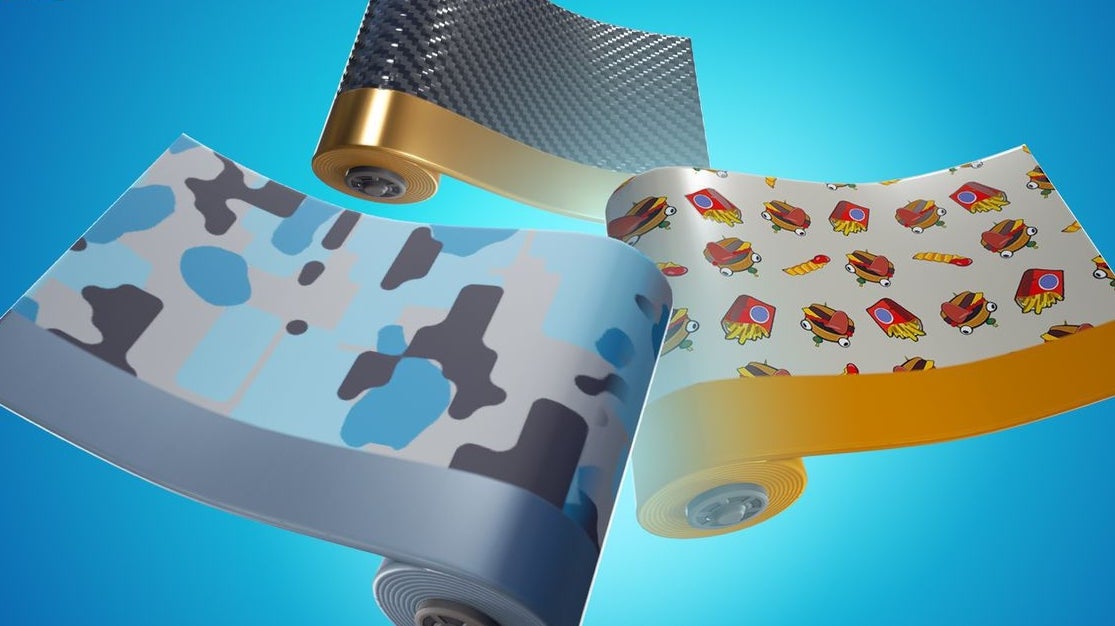 Fortnite Wraps are a cosmetic item first introduced alongside Season 7.
This allows you to change the appearance of vehicles and weapons. As with other Battle Pass items, there will be no impact on gameplay - so don't expect a competitive advantage to equipping one.
If you're just getting started, our Fortnite Battle Royale tips and tricks can provide some helpful hints.
On this page:
How to equip Wraps in Fortnite
So you've managed to unlock your first Fortnite Wrap - either by playing in the Battle Pass or purchasing from the Shop. So how do you equip it?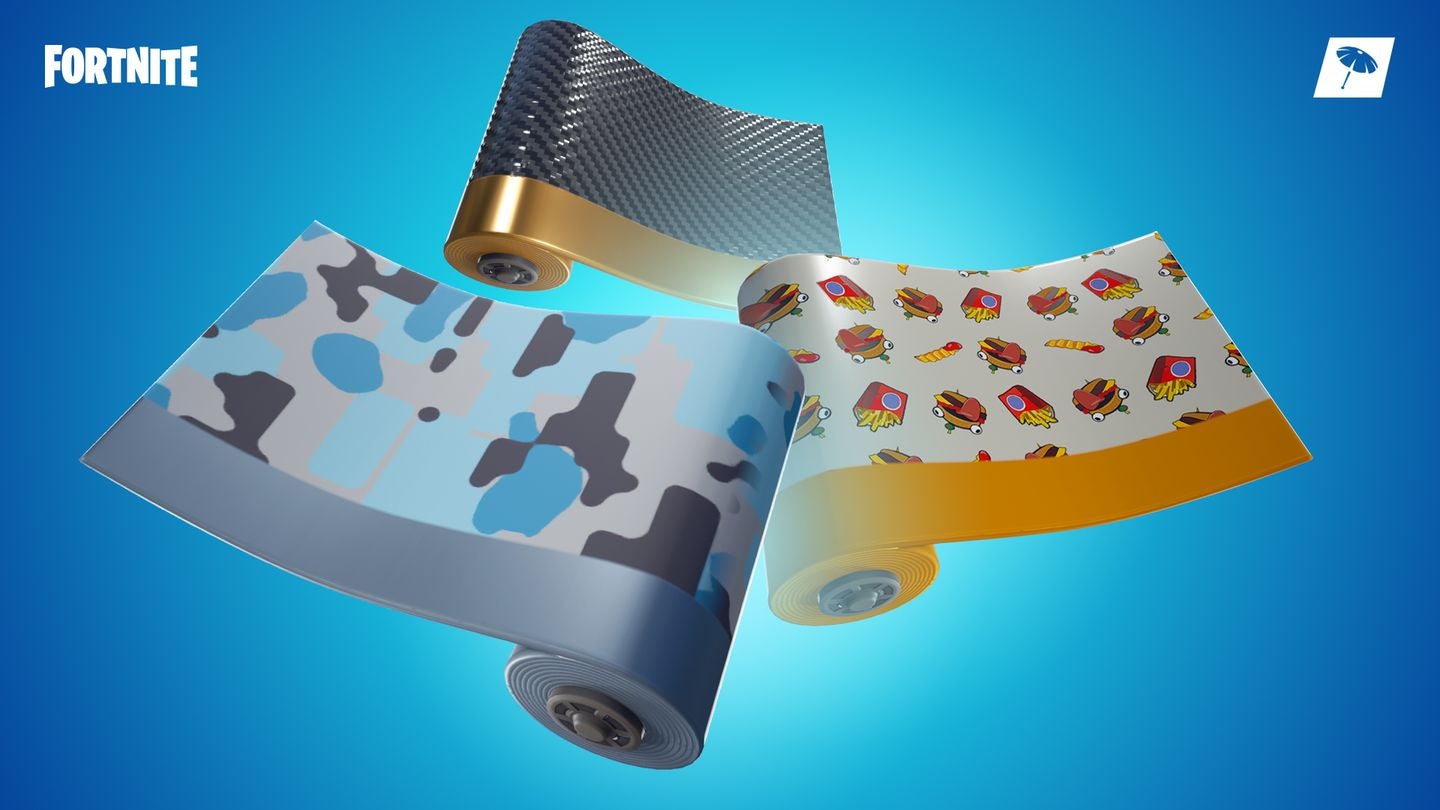 You can do so in the same way as you do other cosmetic items - in your Locker. To access the Locker, from the main lobby screen, select the Locker tab at the top of the screen.
On the Locker page, you'll see a row of icons for Wrap options. Select the one you like.

A list of all your unlocked Wraps will be shown. Select the one you want, confirm the selection (don't forget this step!) and it will now be equipped in-game.
Remember you can only change your Fortnite Wrap between matches - not during them.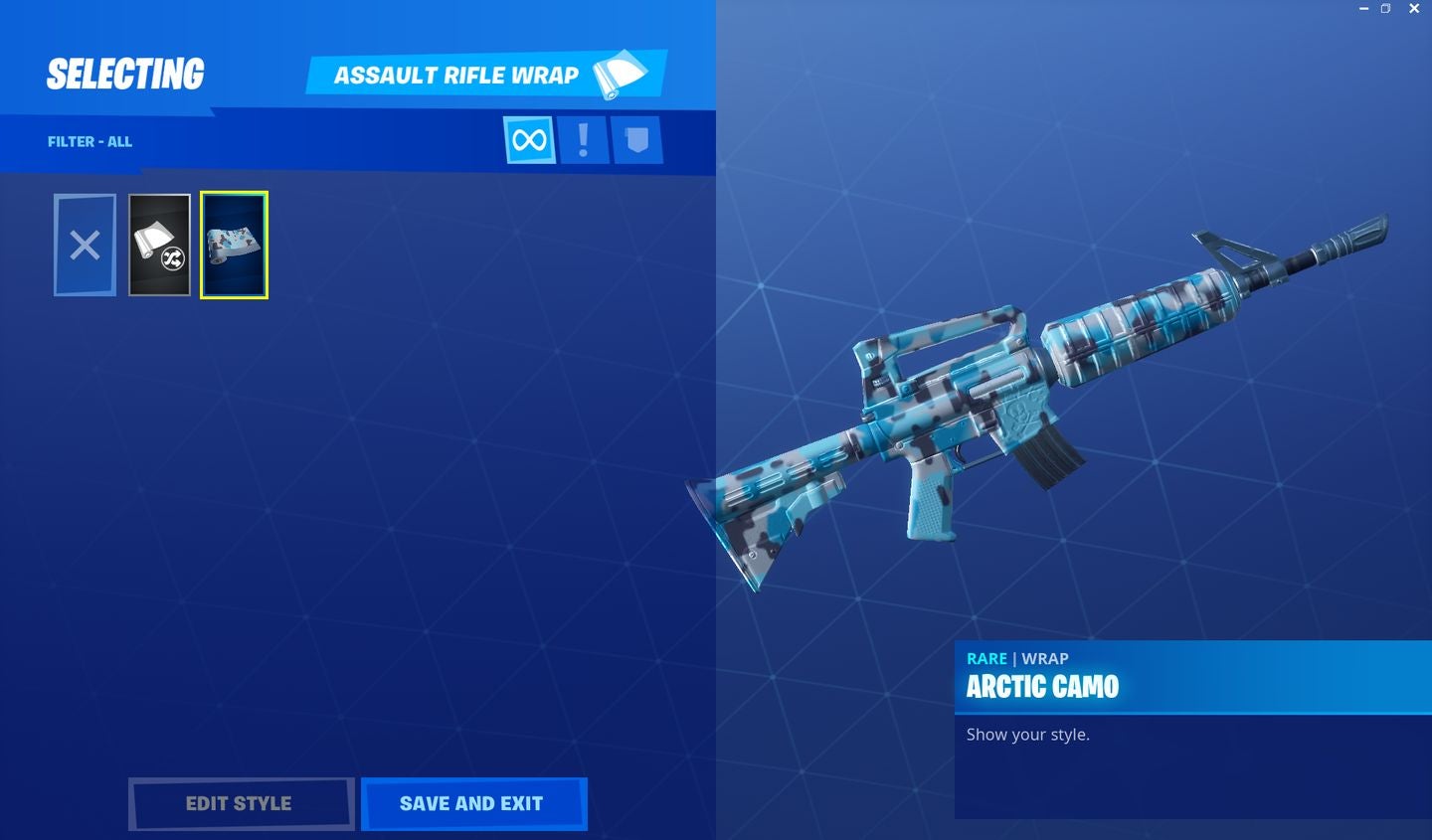 ---
Fortnite Chapter 4 Season 2 is here and with it comes a new selection of Battle Pass skins! Take a look at the upcoming Eren Jaeger skin too! Don't forget to complete the new challenges, including winning arcade games, knocking back players with the Kinetic Blade, shooting targets while on a Grind Rail and restoring health or shields on a Grind Rail. Meanwhile, learn what the best weapons are, new map changes, how to get XP fast, use the best PC settings, earn the Victory Umbrella and earn a Victory Crown.
---
How wraps work in Fortnite
Fortnite Wraps allow you to customise the appearance of weapons and vehicles. They specifically change the appearance of the following:
Vehicles
Assault Rifles
Shotguns
SMGs
Sniper Rifles
Pistols
It should be noted Wraps are applied when you enter the vehicle or equip the weapon - it won't be apparent until then!