Fortnite Named locations: How to visit the centre of Named Locations
How to find the centre of Named Locations in Fortnite.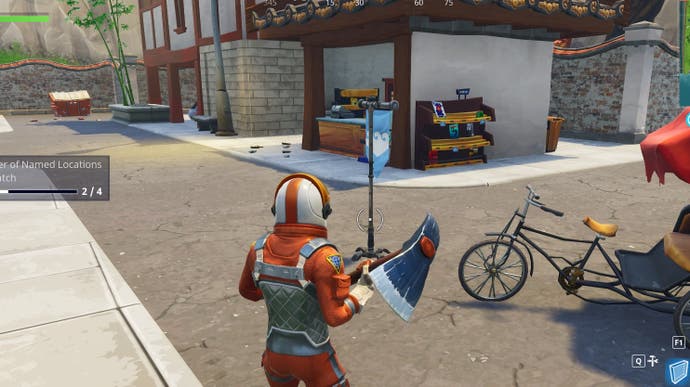 Finding Named Locations is one of Fortnite's many Weekly Challenges.
Completing Visit the Centre of Named Locations will give you additional XP to help go towards your many Season 5 rewards. Note you'll need to be a Battle Pass holder in order to undertake this challenge.
If you're just getting started, our Fortnite Battle Royale tips and tricks can provide some helpful hints.
How do you complete Visit the Centre of Named Locations?
For the Week 7 Challenges, you are tasked with the following:
Visit the Centre of Named Locations (4 total, 5 Battle Stars)
Other challenges this week include Dusty Divot Treasure Map location and Search a Chest stages.
Visiting Named Locations is a relatively simple one - at least in theory - as it literally means you need to reach the centre of four locations that are named on the map - for example Tilted Towers, or Anarchy Acres.
The only catch is you need to reach the actual centre of that location, and raise a flag, in order for it to count - and you need to reach four in one game to complete the challenge.
Here's what the flagpole looks like as you approach it: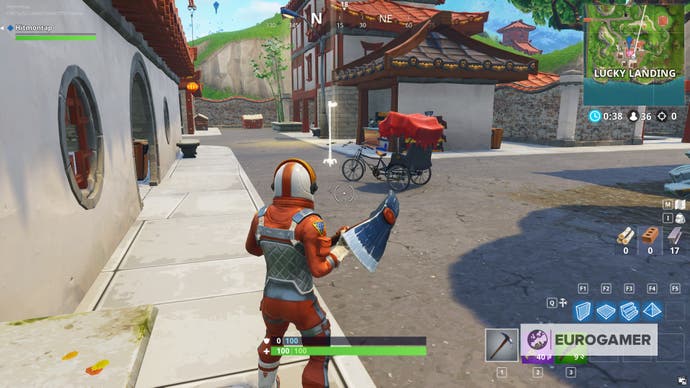 And here's what it looks like once the flag is raised: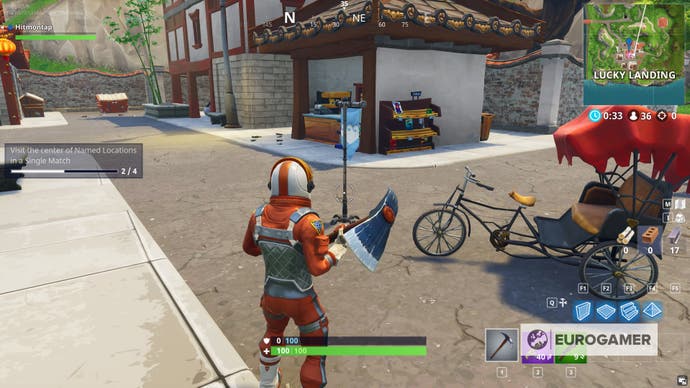 Your best bet is to try to choose some quiet ones - so no Tilted Towers, at least if you want to finish the challenge quickly!
When you get close to the centre of a Named Location you'll begin to hear the twinkling sound of the flagpole - get close to it and it'll automatically raise your flag, counting as one of your four visits.
Do this a total of four times to complete the challenge. As with other challenges, you must do these as you play matches (you cannot enter the map without other players), so you'll have to avoid combat encounters as you attempt to find each location.
---
Fortnite Chapter 4 Season 4 is here! To help you get started with this heist themed season, we have guides on how to alert a Securitry Camera, secure data from Forecast Towers and destroy weakened walls or security gates. There's also a new Victory Umbrella! Meanwhile, learn what the best weapons are, the current Augments, how to get XP fast, use the best PC settings and earn a Victory Crown.
---
Fortnite Named Locations
Though you need to find four locations, there are of course plenty of named locations on the map - twenty, in fact - meaning it's just a case of choosing the best ones for your particular game.
Our advice is to look for four that are reasonably close together, and towards the end of the Battle Bus' journey, so that there are fewer people around to get in your way - we chose Flush Factory, Lucky Landing, Fatal Fields and Salty Springs in one game, for instance, and managed it on the first try - just!
Here are all 20 listed and marked on the map, just to be extra clear - more than enough to complete the challenge of course!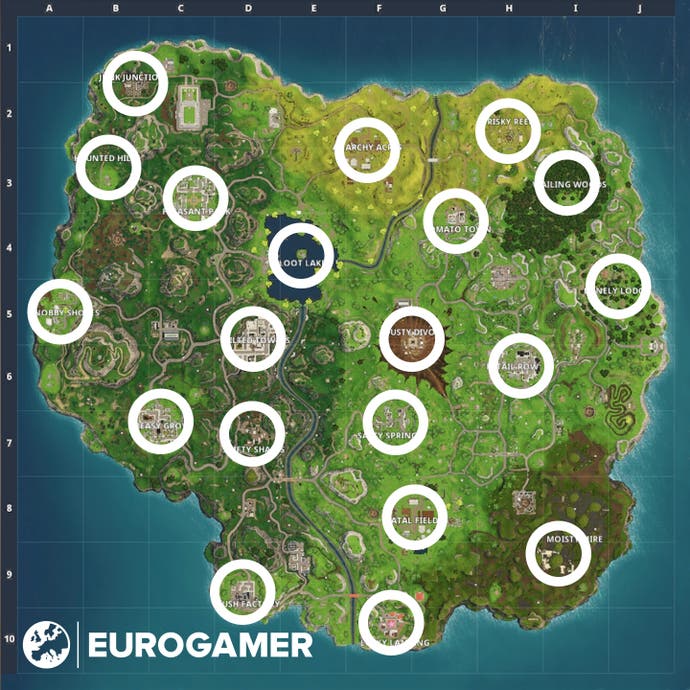 Junk Junction
Lazy Links
Risky Reels
Haunted Hills
Pleasant Park
Tomato Town
Wailing Woods
Loot Lake
Snobby Shores
Tilted Towers
Dusty Divot
Retail Row
Lonely Lodge
Greasy Grove
Shifty Shafts
Salty Springs
Fatal Fields
Flush Factory
Lucky Landing
Paradise Palms
When you are done, there are plenty of other Challenges to take on this week - including Dusty Divot Treasure Map location and Search a Chest stages - so keep playing!