Fortnite Lantern Fest 2023 end date, rewards and Lantography
Make sure to visit the Lantern Fest Tour island.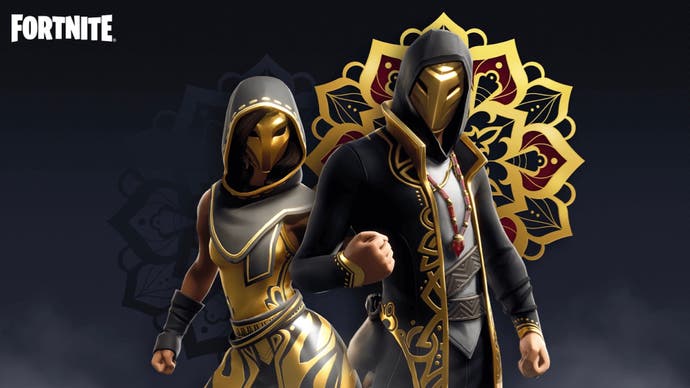 Fortnite's Lantern Fest is back for 2023, allowing players to jump into a bespoke island experience to earn exclusive rewards.
The Lantern Fest Tour island will be available in Fortnite for the duration of the event, and will even get added to as it goes on.
Here's what you need to know about Fortnite Lantern Fest 2023, including all of the rewards you can earn, as well as details on the Lantography competition.
On this page:
Fortnite Lantern Fest 2023 end date
Fortnite's Lantern Fest 2023 started on March 22nd, and will run right through until April 21st.
During this time, you'll be able to earn the rewards associated with the Lantern Fest Tour island, and have access to the Lantern Fest store items and bundles. In addition, there's the XXYJYXX Cup, which takes place on April 7th. Specific timing for your region can be found in the Compete tab in-game.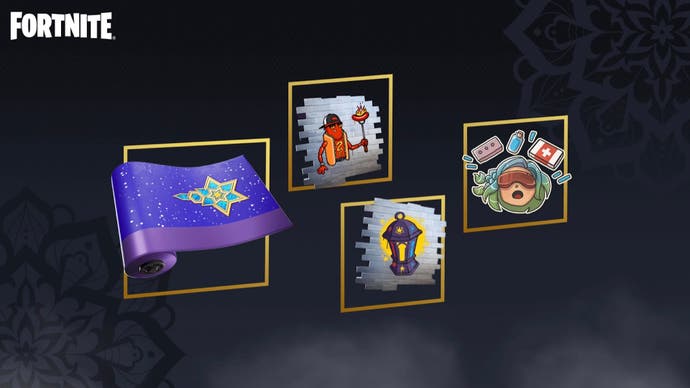 Fortnite Lantern Fest Tour island and rewards
As part of Lantern Fest 2023, there will be a new island experience, created by Illusion Creative. It's called Lantern Fest Tour island, and even has its own set of challenges. Complete these to earn the following rewards:
Lantern Spray
Cameo Needs Loot Emoticon
Dog Eat Dog Spray
Twilight Mosaic Wrap
You can access Lantern Fest Tour via the Discovery tab in-game, once it is added. For now, it's still listed as 'coming soon'. A second part of the island will be added in on April 6th, bringing even more challenges.
---
Fortnite Chapter 4 Season 2 is here and with it comes Force Abilites and Lightsabers in the Star Wars 2023 event and a new selection of Battle Pass skins! Take a look at the Eren Jaeger skin too! If this is something you want, take a look at our challenge guides that show you the Jaeger's Family Basement location, plus how to find and use ODM Gear. Don't forget to complete the new challenges, including winning arcade games, knocking back players with the Kinetic Blade, shooting targets while on a Grind Rail and restoring health or shields on a Grind Rail. Meanwhile, learn what the best weapons are, new map changes, how to get XP fast, use the best PC settings, earn the Victory Umbrella and earn a Victory Crown.
---
Fortnite Lantography competition and how to enter
Finally, let's take a look at the Lantography competion. Between March 22nd and March 30, you'll be able to submit pictures of in-game screenshots featuring lanterns.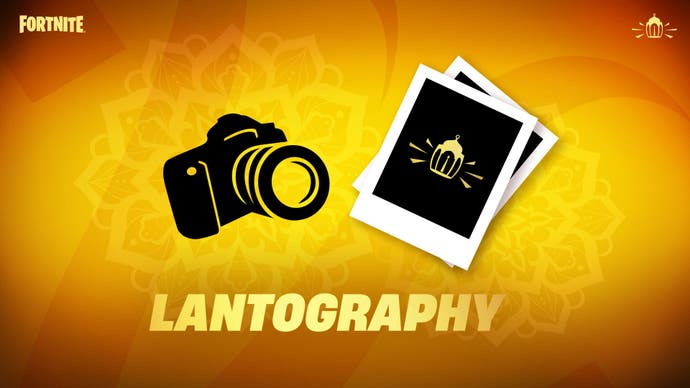 These will be spread across the Battle Royale map during the event. Simply take them and then tweet them using the #LantographyContest2023 hashtag. The top 15 entries will be chosen, and the winners will get the "Cameo Needs Loot" emote.
Note that you must be at least 13 years old to participate.
Enjoy Lantern Fest 2023 in Fortnite!