Fortnite: Dance at Lake Canoe, Camp Cod and Rainbow Rentals locations explained
It's time to put your dancing shoes on.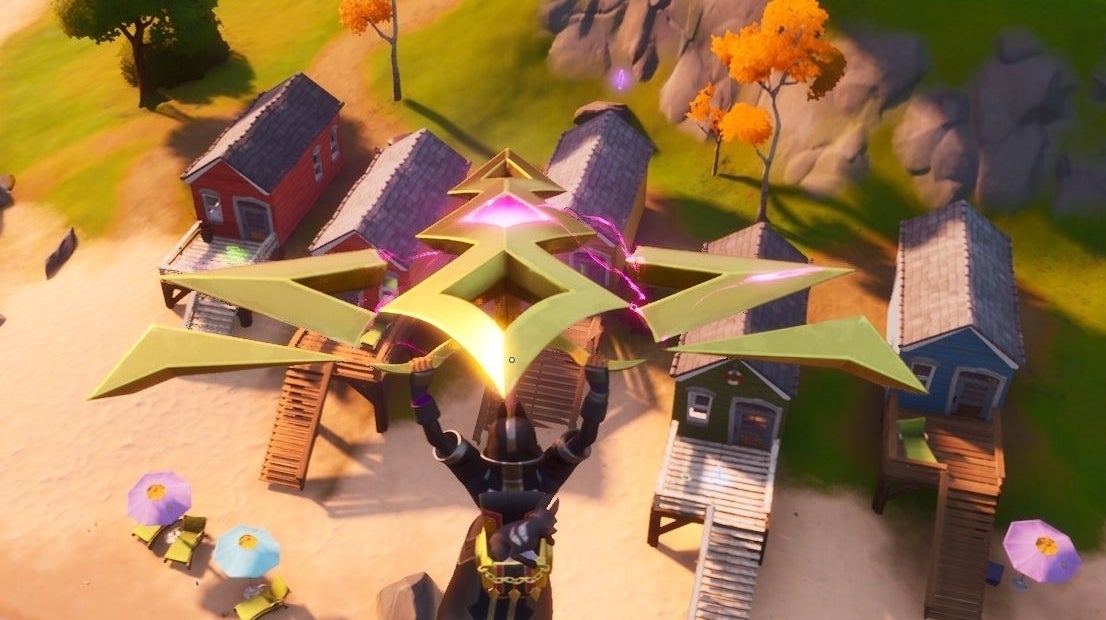 Dancing at Lake Canoe, Camp Cod and Rainbow Rentals in Fortnite is one of the many challenges you can complete in Fortnite Season 2 Chapter 2.
To complete this challenge you need to visit all three landmarks on the Fortnite map and simply dance.
Completing this challenge will earn you 40,000 XP, which will help you unlock the new Fortnite Chapter 2 Season 2 battle pass skins.
On this page:
Fortnite Lake Canoe, Camp Cod and Rainbow Rentals locations at a glance
Lake Canoe, Camp Cod and Rainbow Rentals can be found at these locations in Fortnite: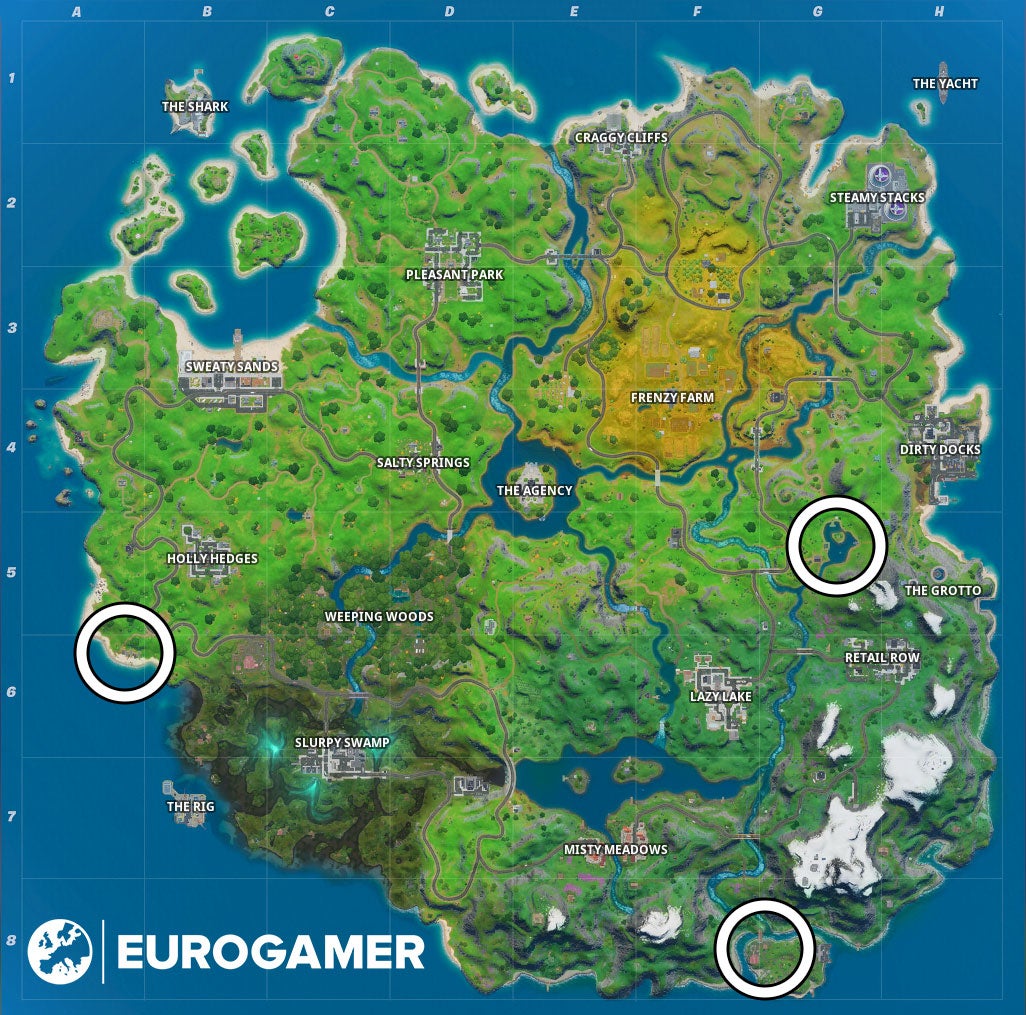 These three locations are not named on the Fortnite map due to them being landmarks. Instead, their names appear when you enter the location in question.
To complete this challenge all you have to do is visit each location, either in one match or multiple, and dance your favourite dance at each one.
Fortnite Lake Canoe location
Lake Canoe in Fortnite is the lake that is directly west of The Grotto in G5.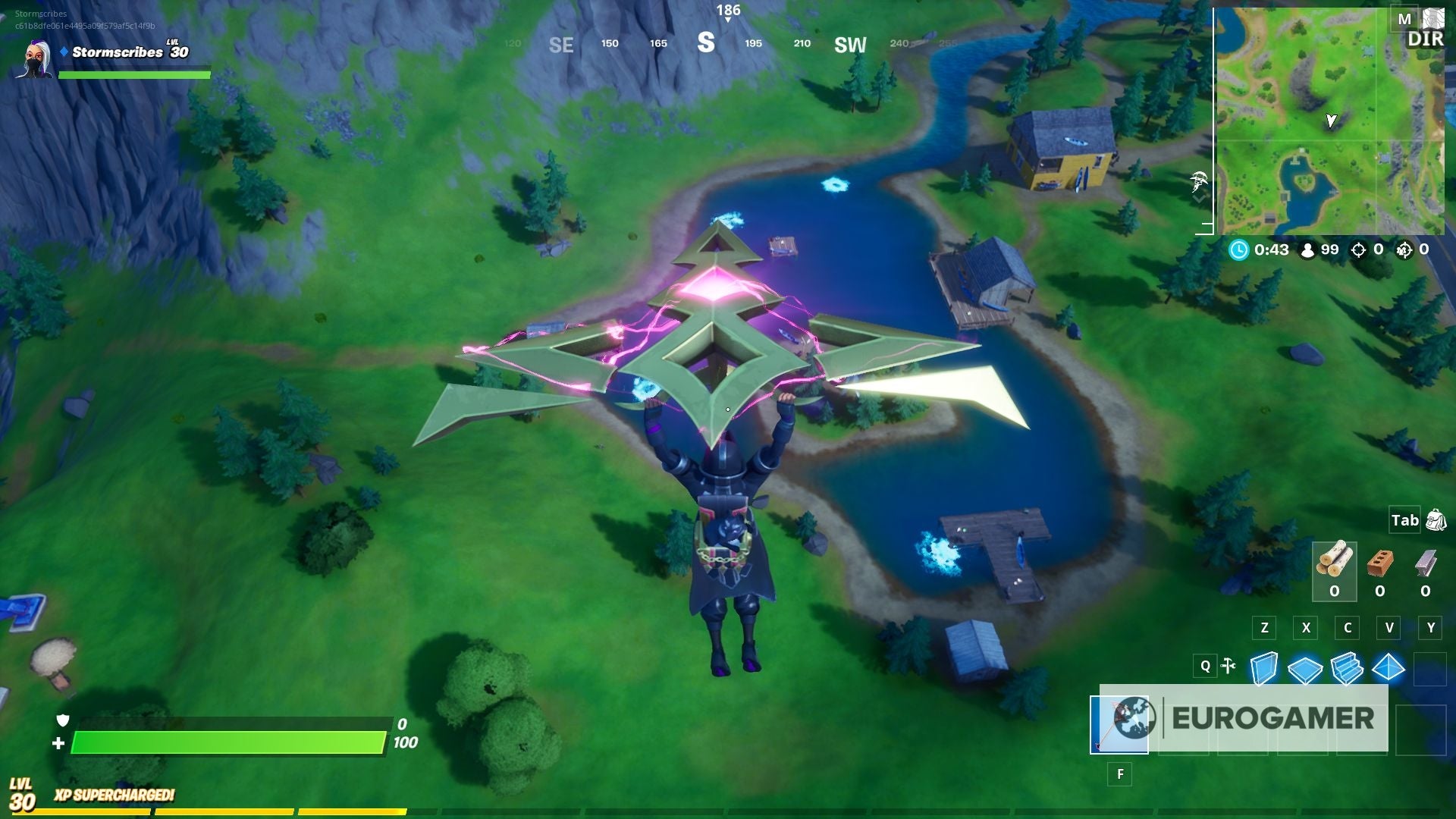 Since it's a lake this landmark stands out on the Fortnite map, making it easy to find and dance at.
Fortnite Camp Cod location
Camp Cod is located on the small island, which is connected to the main Fortnite island, in G8.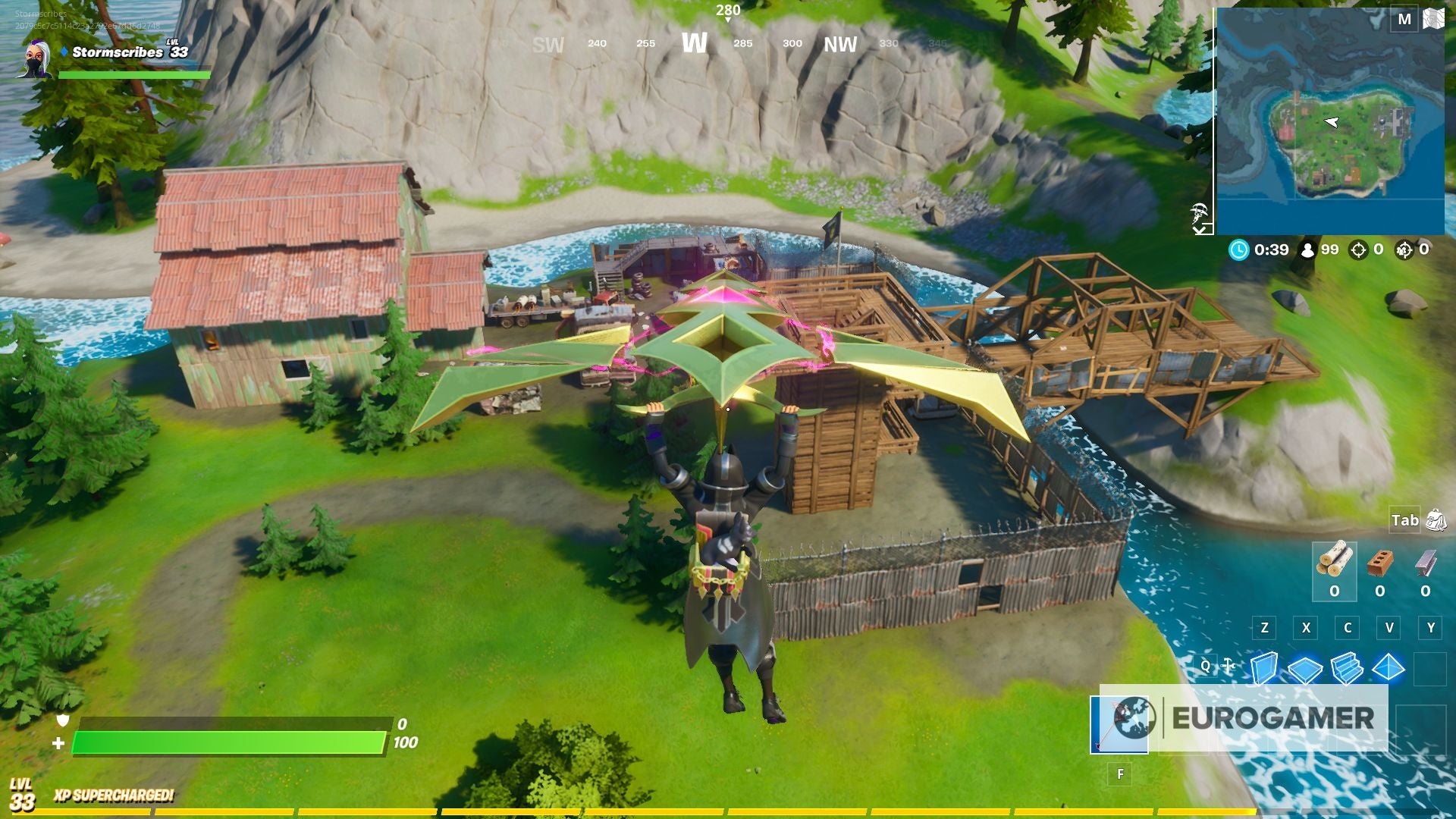 Make sure you dance within the camp complex itself to complete this section of the challenge.
---
Fortnite Chapter 4 Season 2 is here and with it comes a new selection of Battle Pass skins! Take a look at the upcoming Eren Jaeger skin too! Don't forget to complete the new challenges, including winning arcade games, knocking back players with the Kinetic Blade, shooting targets while on a Grind Rail and restoring health or shields on a Grind Rail. Meanwhile, learn what the best weapons are, new map changes, how to get XP fast, use the best PC settings, earn the Victory Umbrella and earn a Victory Crown.
---
Fortnite Rainbow Rentals location
Rainbow Rentals can be found along the coast south-west of Holly Hedges in A6.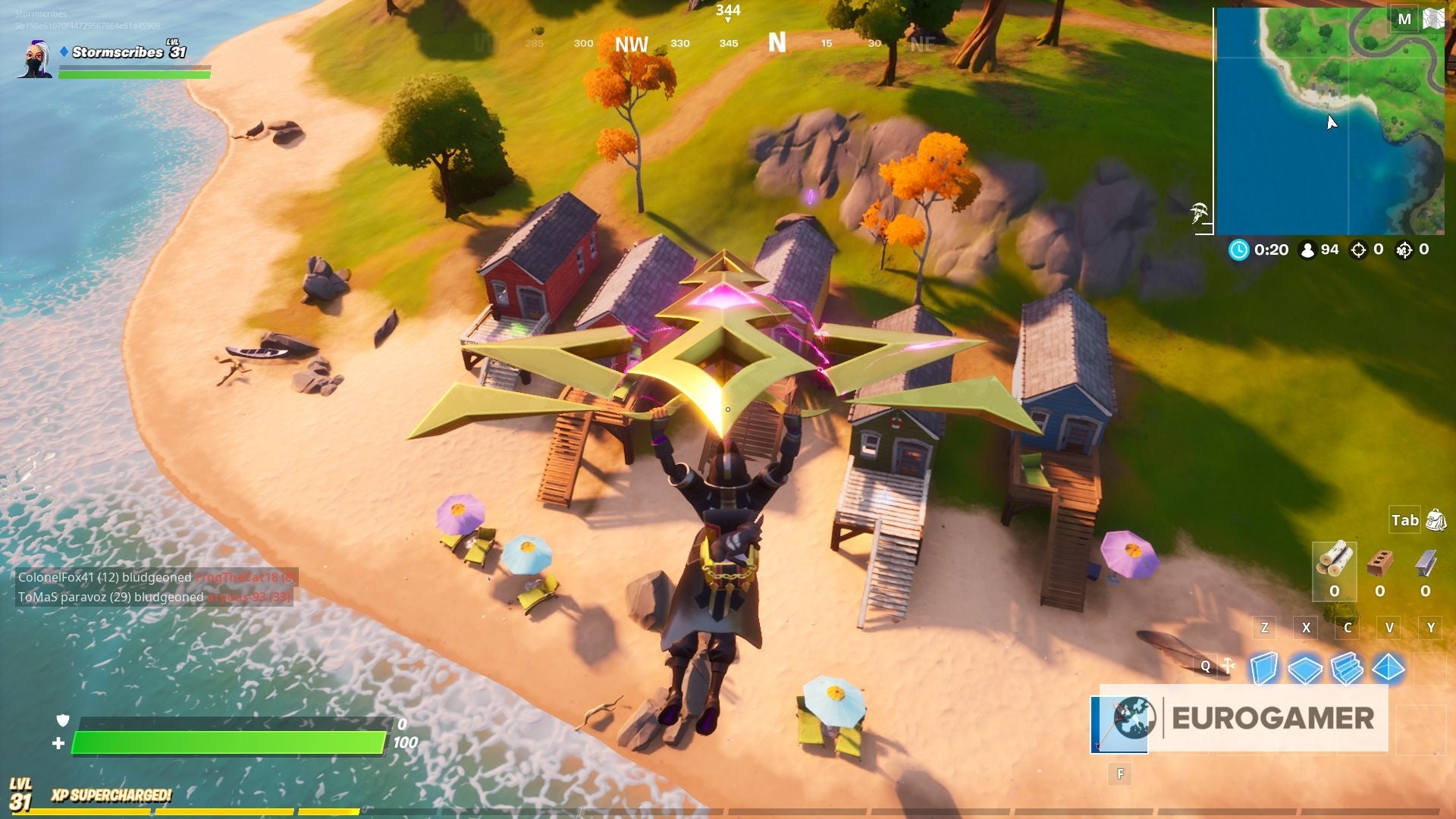 A quick way to find this landmark is to land on the beach with your glider, walk along until the landmark title appears and then dance your heart away.
Once you've completed this challenge, maybe try your hand at visiting Coral Cove, Stack Shack and Crash Site without swimming.