Fortnite - Books on explosions locations: Where to search for books on explosions explained
BANG!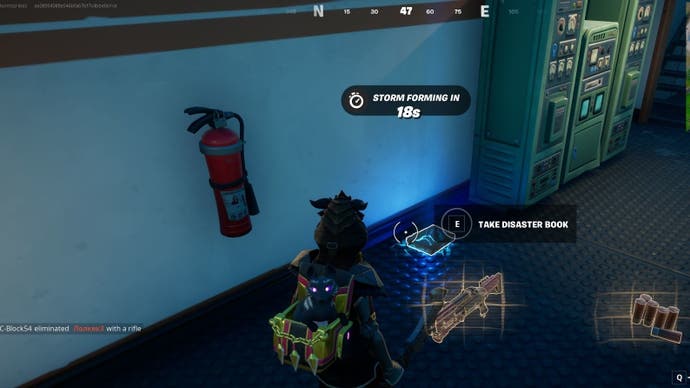 Searching for books on explosions is the fourth of Week 12's legendary quests in Fortnite Chapter 2 Season 7. Due to being a legendary quest, you only have a week to complete this challenge.
This set begins with you using a payphone to receive new instructions, before asking you to craft weapons with Alien Nanites and, in the third quest, destroying target dummies.
Completing this challenge will reward you with 30k XP, which will help you unlock more Battle Stars for the Season 7 battle pass. You'll also be able to begin the next quest in the set - deploy scanners in the Alien Biome.
On this page:
---
Note this particular challenge is no longer able to be completed. What's new? Chapter 4 Season 2 has arrived! New additions include the Grind Rails and Kinetic Blades, along with the new Battle Pass, character collection and Eren Jaeger skin. It's a good idea to know how to get XP fast in Fortnite.
---
Dirty Docks books on explosion locations in Fortnite
You can find two books on explosions in Dirty Docks, which means you can complete this Fortnite legendary quest in this location.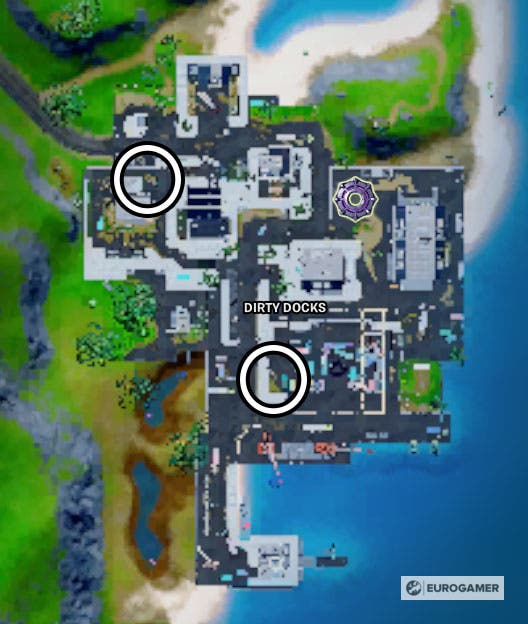 One book on explosions can be found in front of the dumpster located just to the south of the main road leading into Dirty Docks.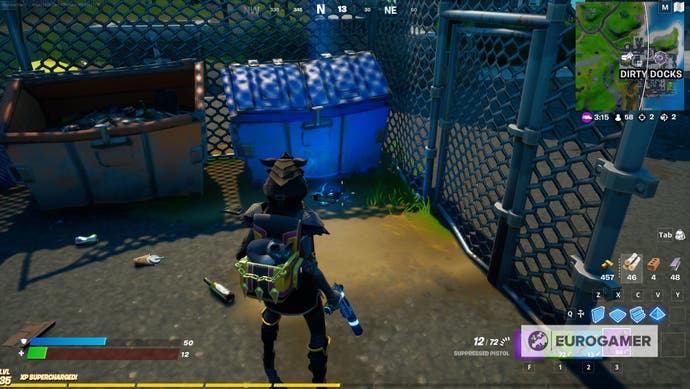 The second can be found near the shipping containers in the southern part of Dirty Docks near, again, a dumpster.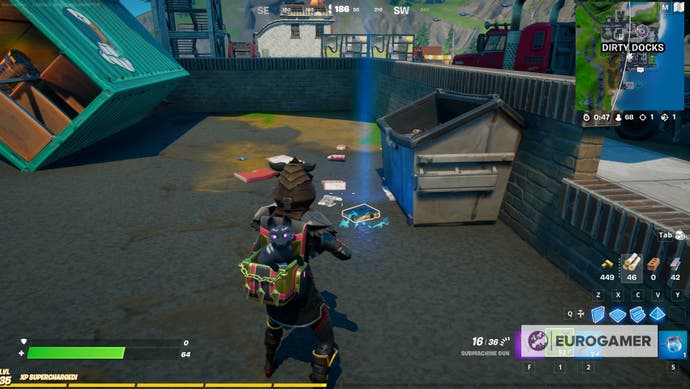 Steamy Stacks books on explosions locations in Fortnite
Within Steamy Stacks you'll find the location of two books on explosions and, since you only need to find two books to complete this Fortnite challenge, you can easily complete this legendary quest here.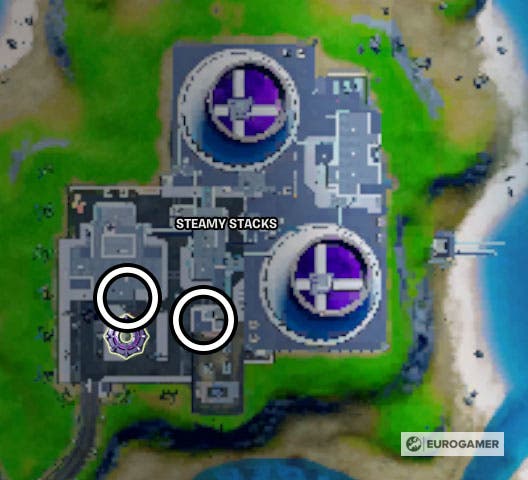 The first can be found within the lobby for Kevolution Energy.
The second is located in the building directly to the right of the main Kevolution Energy building.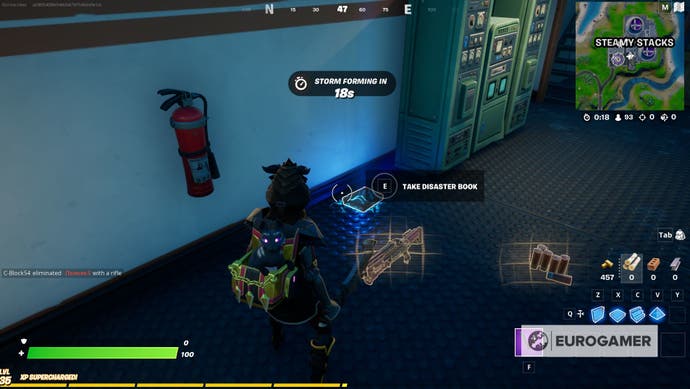 If you'd like to learn more about Fortnite Season 7, check out our guides on the Battle Pass, legendary quests, alien artefacts, cosmic chests and IO weapons.