Fortnite - Target dummies locations: Where to destroy target dummies with IO weapons
Time for a bit of practice.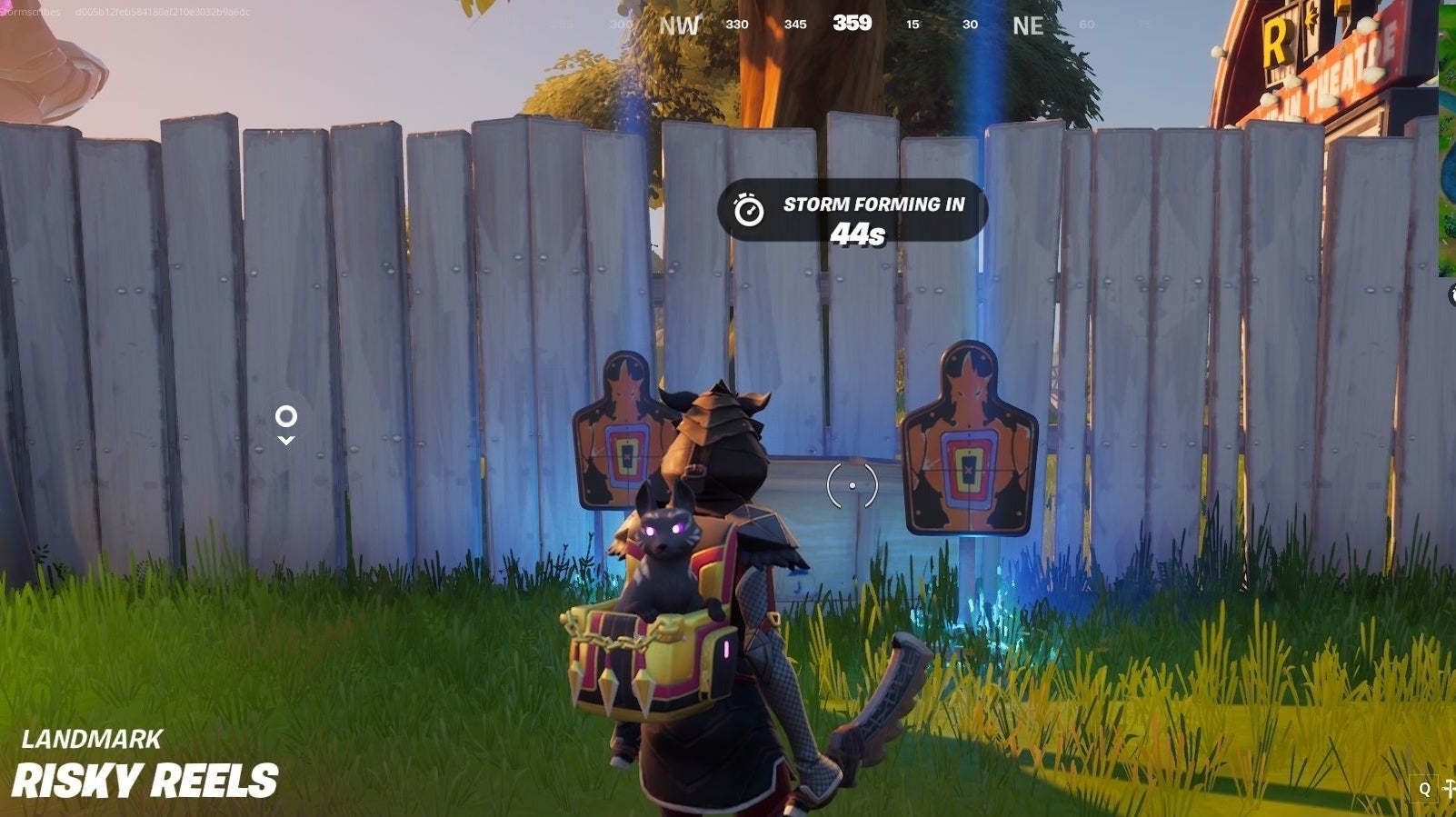 Destroying target dummies with IO weapons is the third of Week 12's legendary quests in Fortnite Chapter 2 Season 7. Since this is a legendary quest, you'll only have a week to complete this challenge.
Like many of the past weeks, this set begins with you receiving instructions from Slone using one of the payphones scattered across the Fortnite map and the second quest asks you to craft weapons with Alien Nanites.
Completing this challenge will reward you with 30k XP, which will help you unlock more Battle Stars for the Season 7 battle pass. Afterwards, you'll need to search for books on explosions.
On this page:
---
Note this particular challenge is no longer able to be completed. What's new? Chapter 3 Season 3 has arrived! New additions include Reality Seeds and Saplings and riding animals, along with the new Battle Pass, characters collection and map changes. It's a good idea to know how to get XP fast in Fortnite.
---
Risky Reels target dummies locations in Fortnite
There are two sets of two target dummies located in Risky Reels for this Fortnite legendary quest, but, before you destroy them, you must first find an IO weapon or craft it using Alien Nanites. This means, if you're lucky, you can complete this challenge within Risky Reels!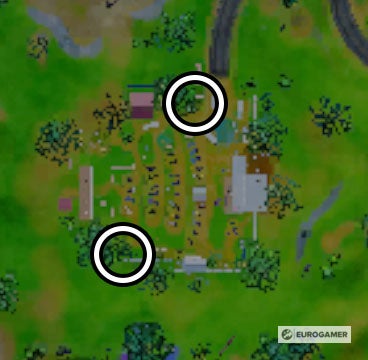 One set can be found close to the northern entrance for this landmark.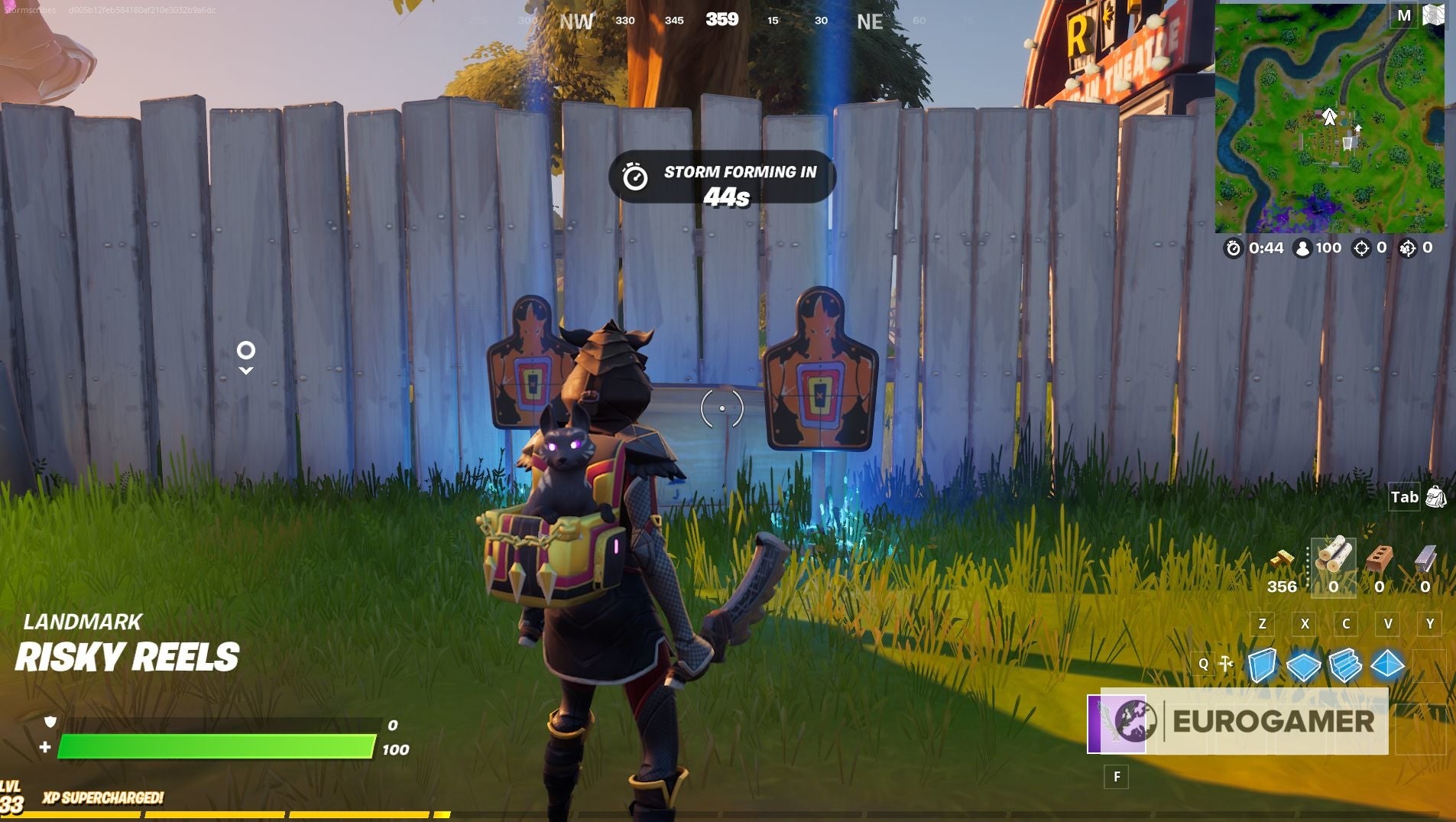 The second of target dummies are located next to the trees in the south-western corner.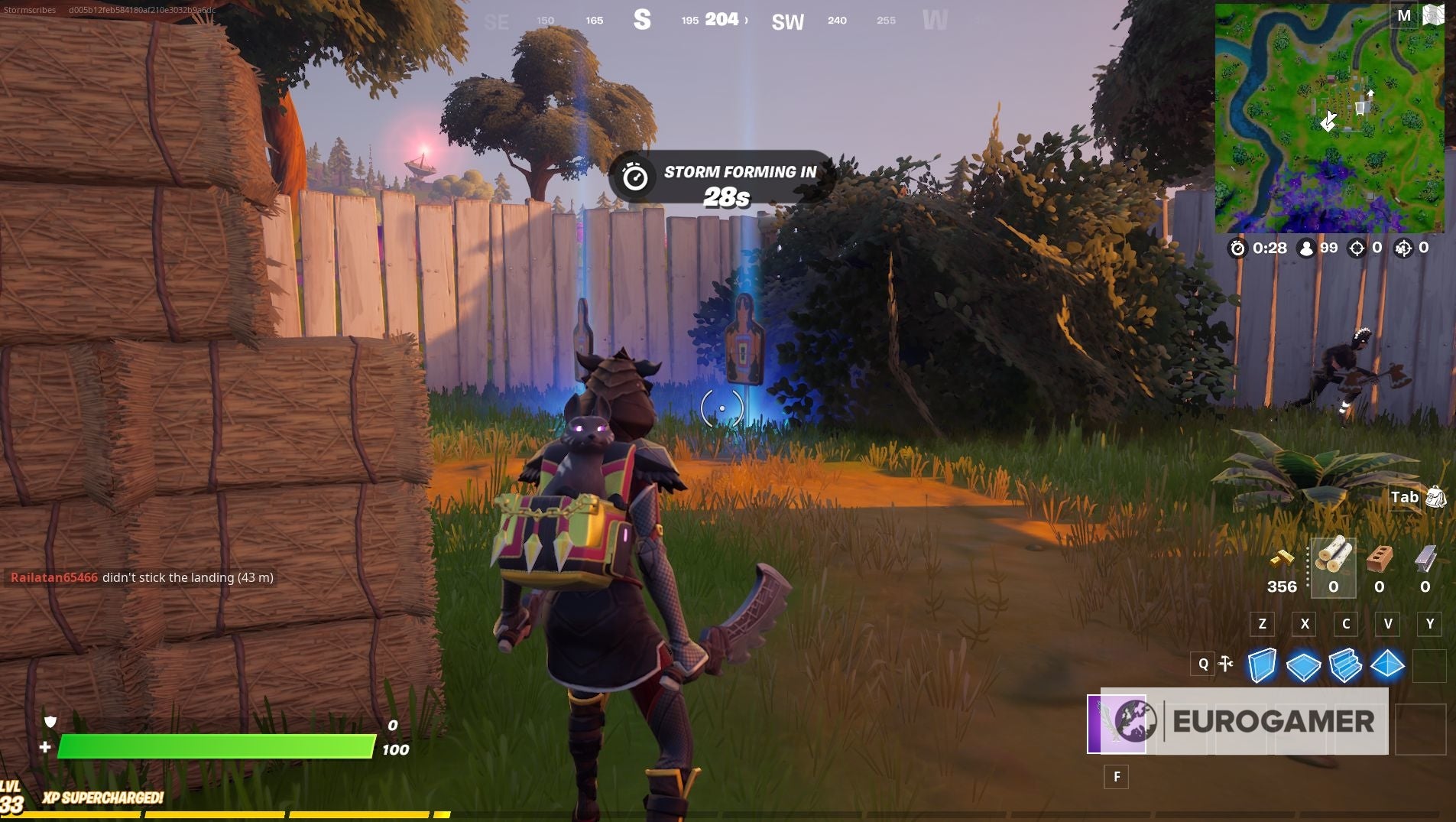 Weeping Woods target dummies locations in Fortnite
Weeping Woods contains two sets of target dummies, which you can destroy once you've found an IO weapon. If you destroy all four with an IO weapon, you won't have to visit another location, because this challenge will be complete.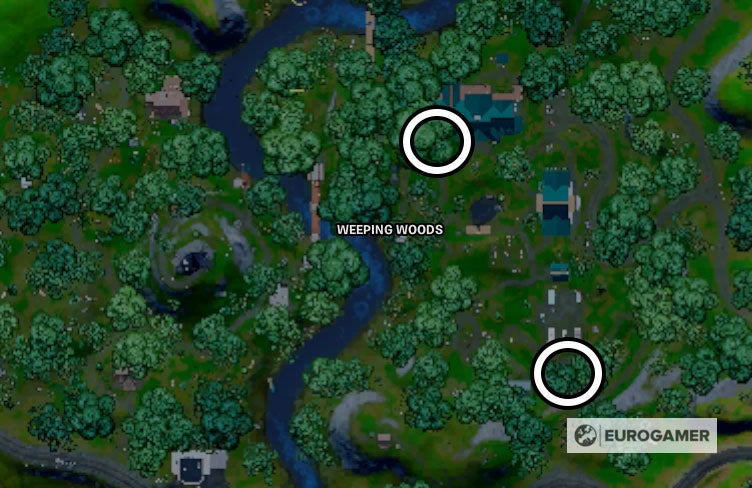 The first set of target dummies in Weeping Woods are located just south of the caravans.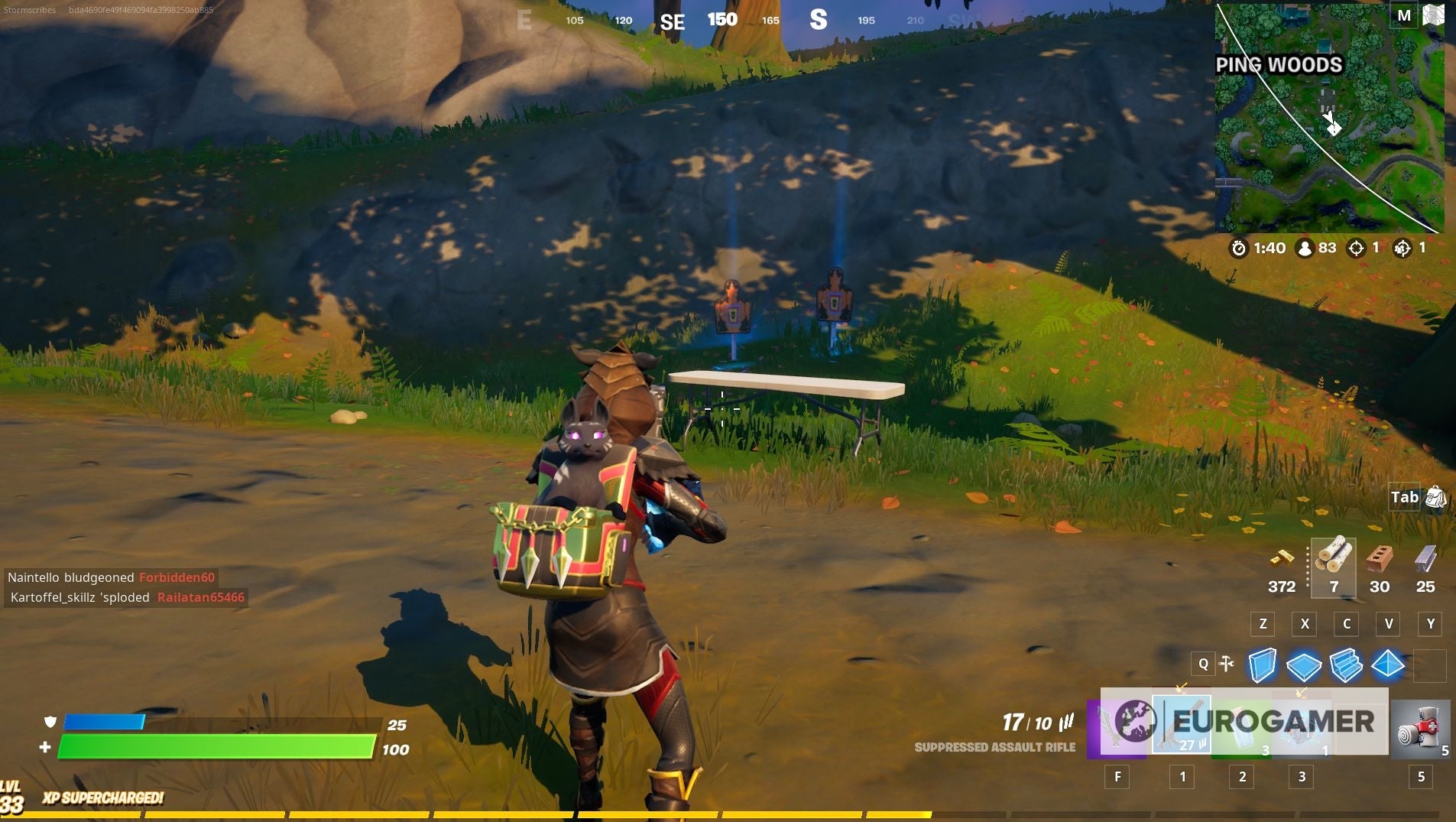 The second set can be found on the western side of the northern lodge house.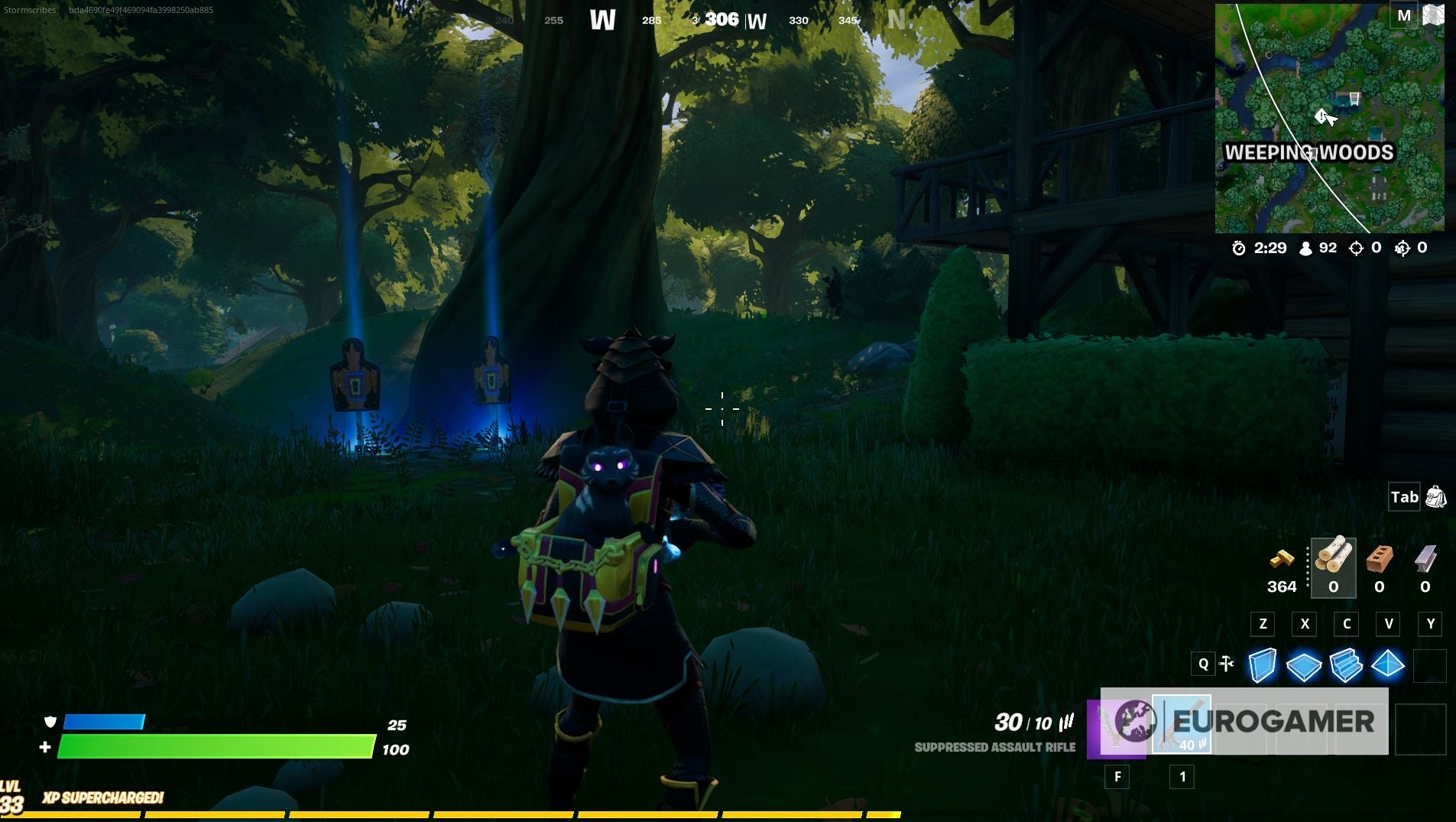 If you'd like to learn more about Fortnite Season 7, check out our guides on the Battle Pass, legendary quests, alien artefacts, cosmic chests and IO weapons.