Pokémon Go Mega event and Mega event research task rewards explained
Everything you need to know about the Mega Buddy themed event.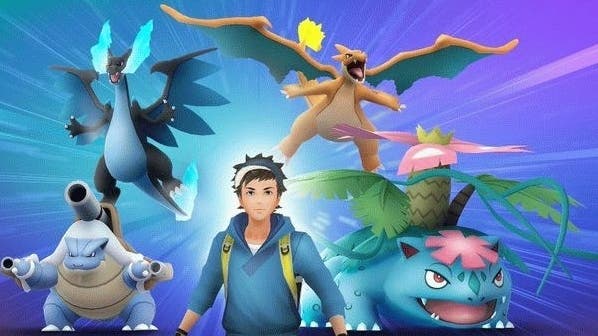 The Mega Buddy event ends the month long celebrations for the release of Mega Evolution in Pokémon Go with the Mega Buddy Challenge timed research.
Mega Evolutions have been recently released into Pokémon Go and the main way to collect them is by competing in Mega Raids for Mega Candy. You can also collect Mega Beedrill Candy by completing the 'A Mega Discovery' Special Research Quest.
This event also includes a number of research tasks, which are a series of limited-time challenges you can collect from PokéStops, with Mega Evolution themed rewards. The normal Field Research tasks will still be available, so you might have to visit a couple of PokéStops to find the event-only tasks.
On this page:
Everything else you need to know about the Mega Buddy event in Pokémon Go, including times and dates
The Mega Buddy event in Pokémon Go starts on Tuesday 22nd September and ends on Monday 28th September, beginning at 8am (local time) and finishing at 10pm (local time).
During this week, you'll be able to complete the timed research quest 'Mega Buddy Challenge'. Since this is a timed research questline, you must complete it before the end of the event or else you risk loosing out on the rewards it offers.
Throughout the Mega Buddy event, a number of Pokémon will also appear more frequently in the wild. These Pokémon include:
Doduo
Pinsir
Lapras
Snorlax
Furret
Wobbuffet
Mantine
Skarmory
Throughout the event, the duration a Pokémon can stay in its Mega Evolved form will increase to 12 hours and the effects of Poffins will be doubled.
Finally, you may also find yourself being photobombed by a certain couple of Pokémon, which may lead to a surprise encounter.