All Lighthouse locations in Fortnite
Here's where to find the three Lighthouses in Fortnite Chapter 4 Season 2.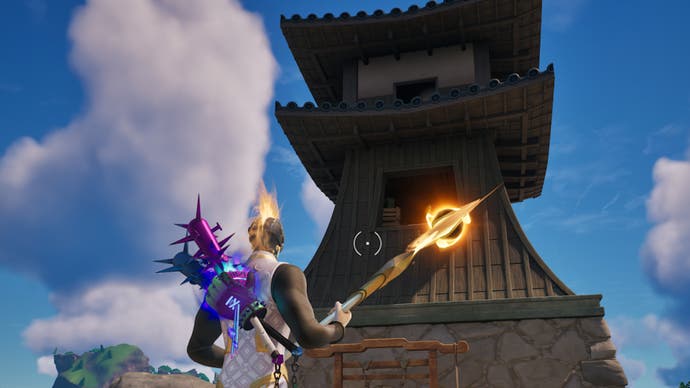 Knowing the Lighthouse locations will help you complete one of the Week 2 challenges for Fortnite Chapter 4 Season 2. There are three Lighthouses for you to visit in a single match and they are quite close together which makes your job a lot easier.
Be warned though, with the new Fortnite quest going live the Lighthouse locations have become hotspots. This means that a lot of other people are trying to accomplish the same goal, so be ready to grab any weapon you see and scramble to safety.
Without further ado, we're going to shed some light on this challenge and show you all of the Lighthouse locations in Fortnite.
All Lighthouse locations in Fortnite
In Fortnite Chapter 4 season 2, there are a total of three lighthouses on the map. The challenge states that you need to 'visit three lighthouses in a single match' which means you need to go to every location before your match ends.
Here's where you can find all of the Lighthouses:
Steamy Springs - The southernmost point near the bridge leading to Kenjutsu Crossing.
Kenjutsu Crossing - The southernmost point of the entire map and south east of the Lighthouse in Steamy Springs.
Knotty Nets - The northernmost point of the Knotty Nest island on the eastern side of the map.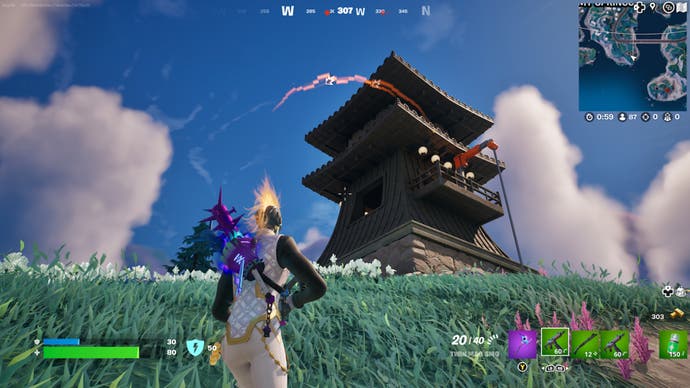 If you're struggling to track them down, we've marked all of the Lighthouse locations on the map below.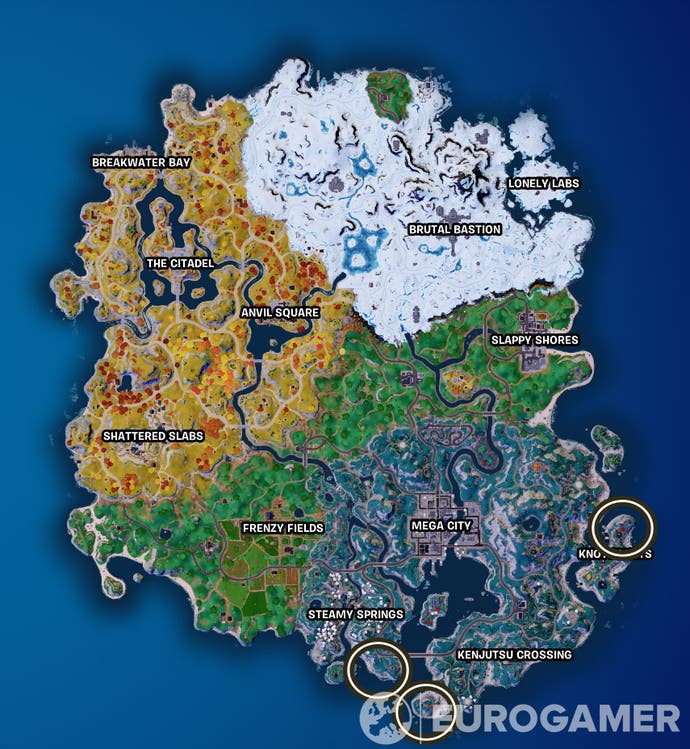 ---
Fortnite Chapter 4 Season 2 is here and with it comes Force Abilites and Lightsabers in the Star Wars 2023 event and a new selection of Battle Pass skins! Take a look at the Eren Jaeger skin too! If this is something you want, take a look at our challenge guides that show you the Jaeger's Family Basement location, plus how to find and use ODM Gear. Don't forget to complete the new challenges, including winning arcade games, knocking back players with the Kinetic Blade, shooting targets while on a Grind Rail and restoring health or shields on a Grind Rail. Meanwhile, learn what the best weapons are, new map changes, how to get XP fast, use the best PC settings, earn the Victory Umbrella and earn a Victory Crown.
---
All you need to do is walk up to the Lighthouse at each location in a single match to complete the challenge, good luck!