Fortnite - Scarecrow, Pink Hotrod and a Big Screen location explained
Confused by Fortnite's Scarecrow, Pink Hotrod and a Big Screen instruction? Here's how it works.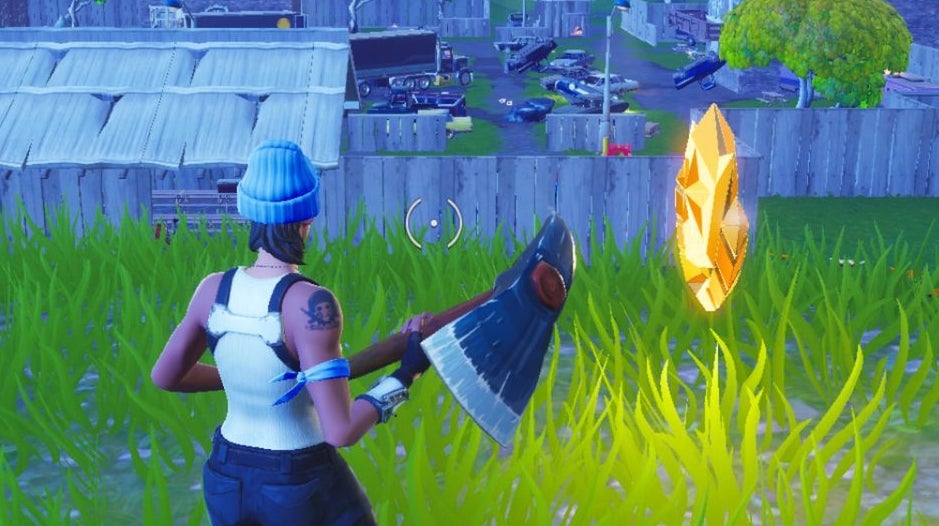 What does Search between a Scarecrow, Pink Hotrod and a Big Screen in Fortnite mean?
For the Week 2 Challenges, you are tasked with the following:
Search between a Scarecrow, Pink Hotrod, and a Big Screen (1 total, 10 Battle Stars)
Another on the list that week includes searching for different film camera dance locations.
This means you must find these objects on the map, and look between them until you find something. But what?
Turns out this is a secret treasure. Once you find the location it will appear, then all you have to do is collect it. Doing so will complete the challenge.
---
Chapter 3 Season 3 has arrived - bringing with it a new Battle Pass, character collection, map locations and Victory Umbrella, along with the return of Victory Crowns. You can now get Indiana Jones skins and cosmetics by completing challenges like collecting relics, damaging opponents in vehicles, and finding the secret door location. It's also good to know how to ride animals, the geyser locations along with where to find a Baller and zipline and use the new Grapple Glove, and if you're after a specific Battle Pass skin, then it's a good idea to know how to get XP fast.
---
Scarecrow, Pink Hotrod, and a Big Screen location
The location the game is just east of Risky Reels, the newly added location as part of the Season 4 update, at map quadrant H2: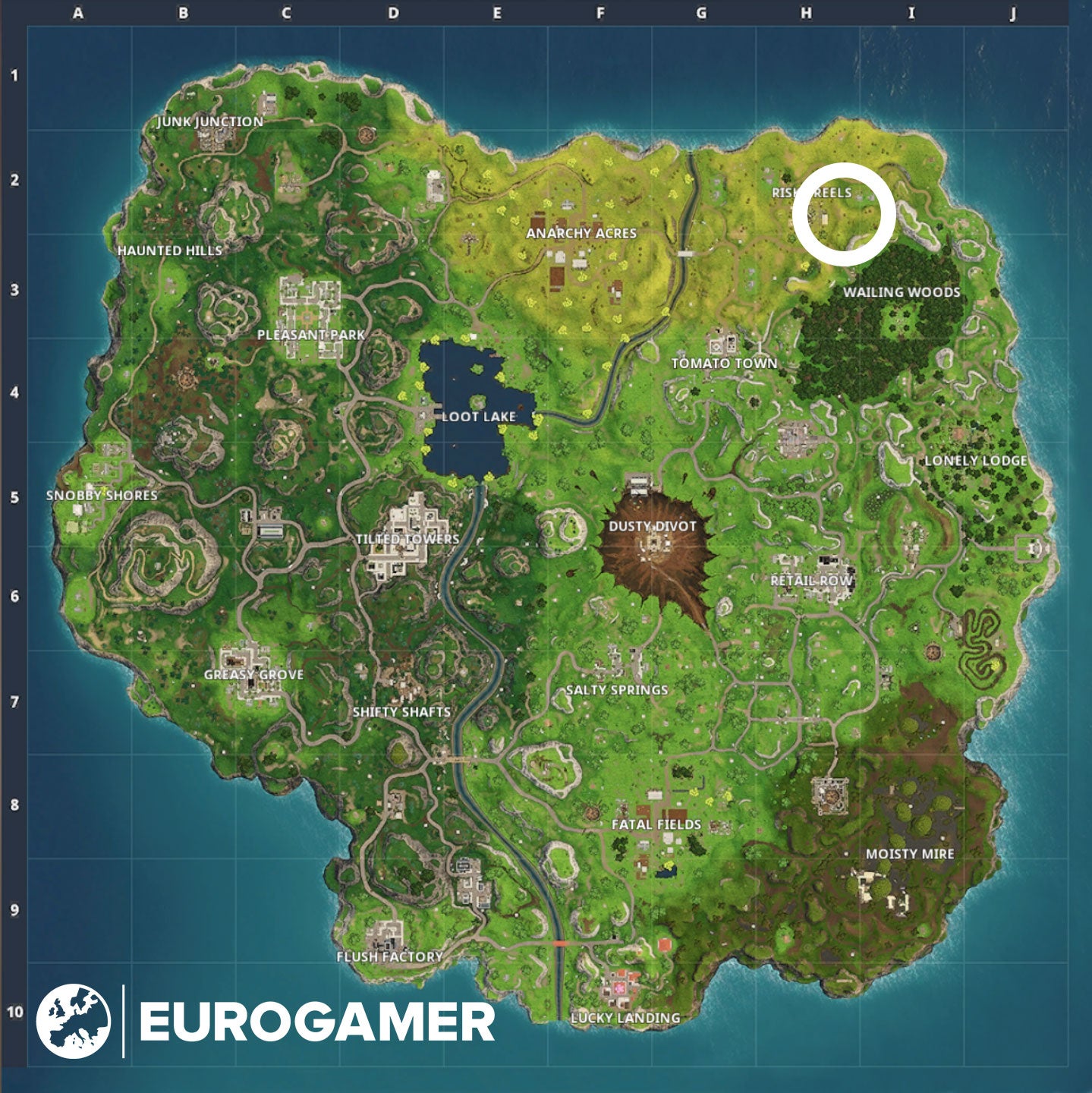 You're specifically looking for a mound in-between the Risky Reels compound and a house. Between these two are three trees, and you'll want to land just north-west of these trees to find the treasure.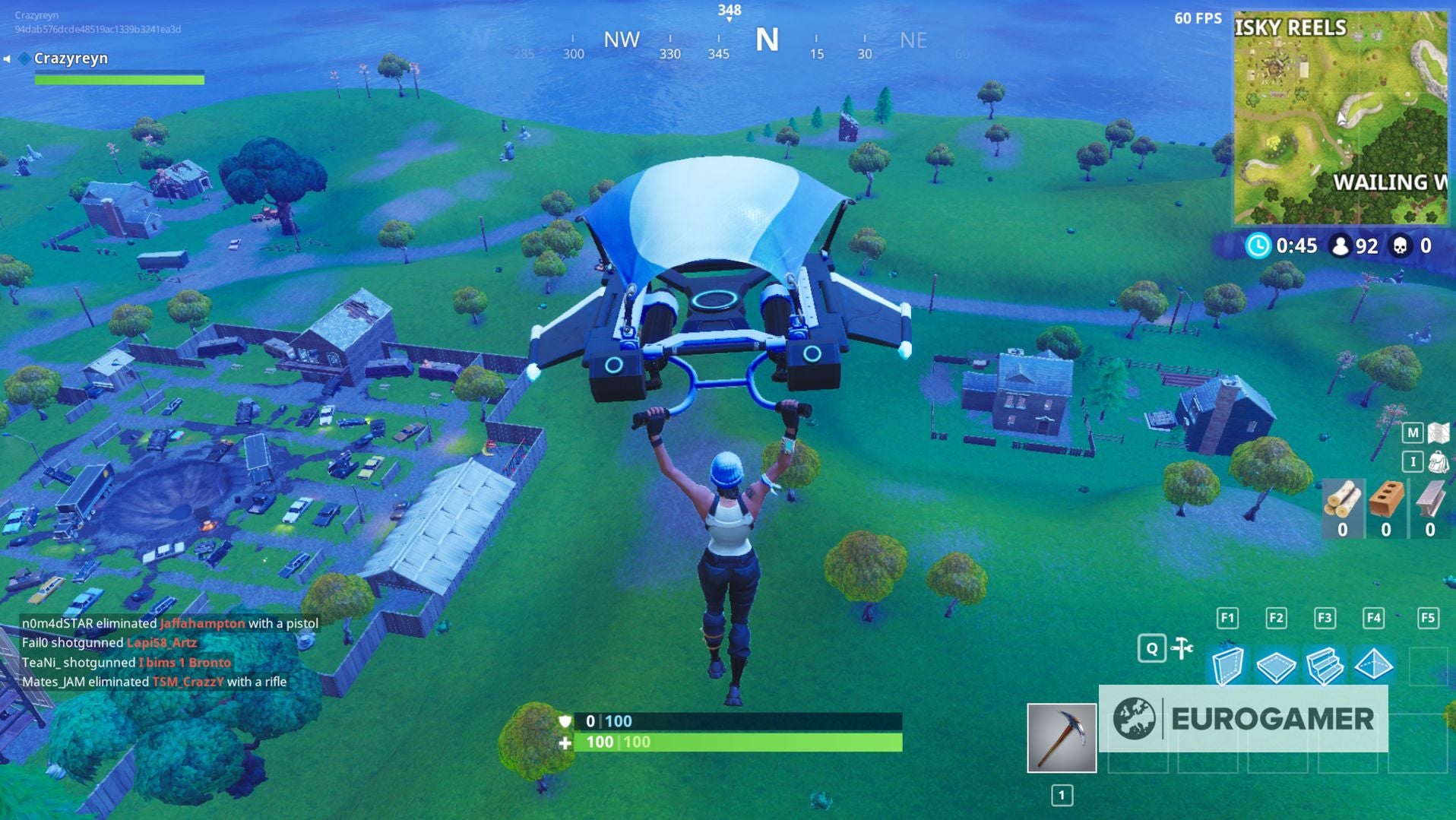 Find the right spot, and the treasure will spawn. Here it is, looking west at Risky Reels: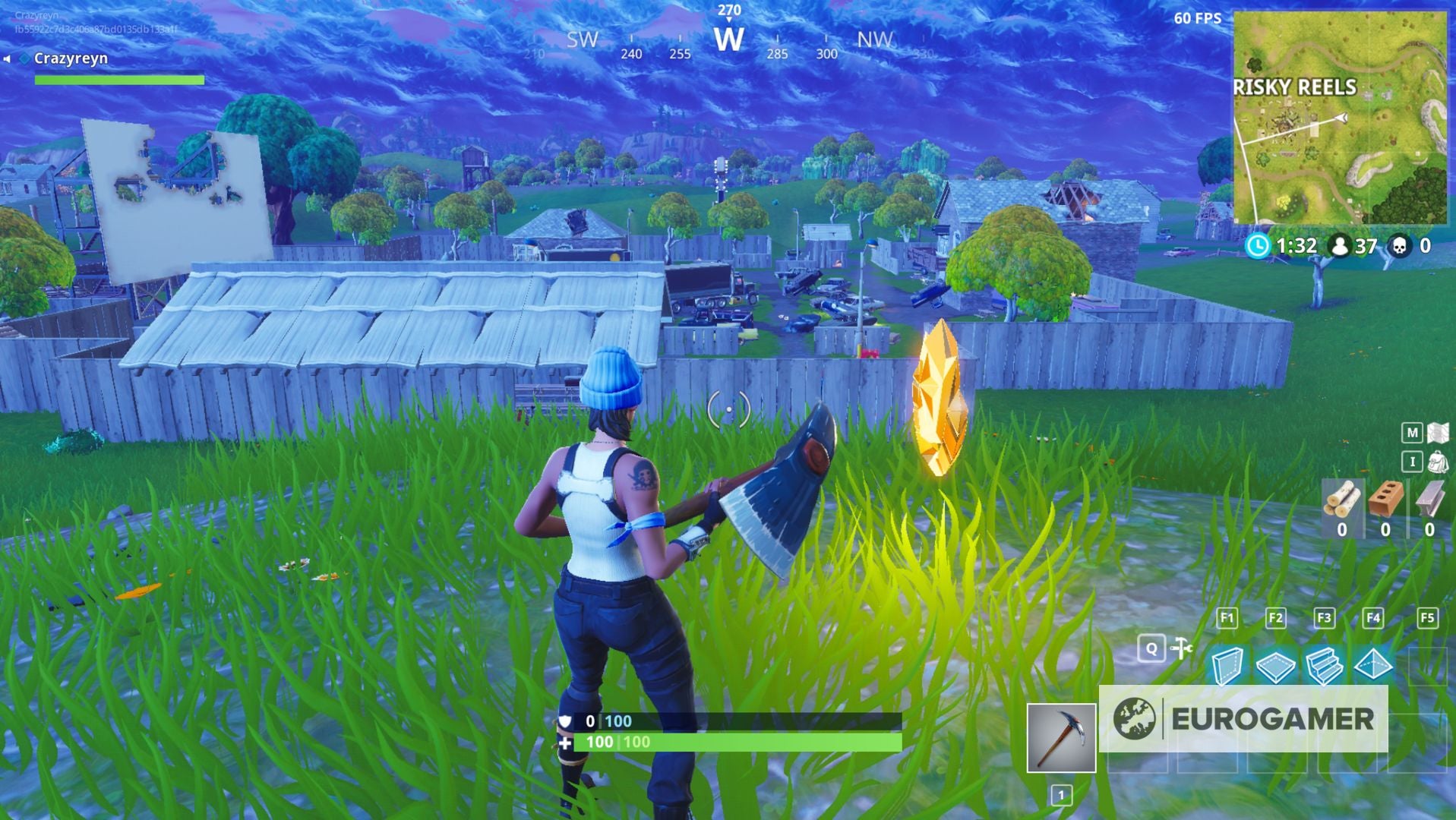 And from another angle, this time looking at the house to the east: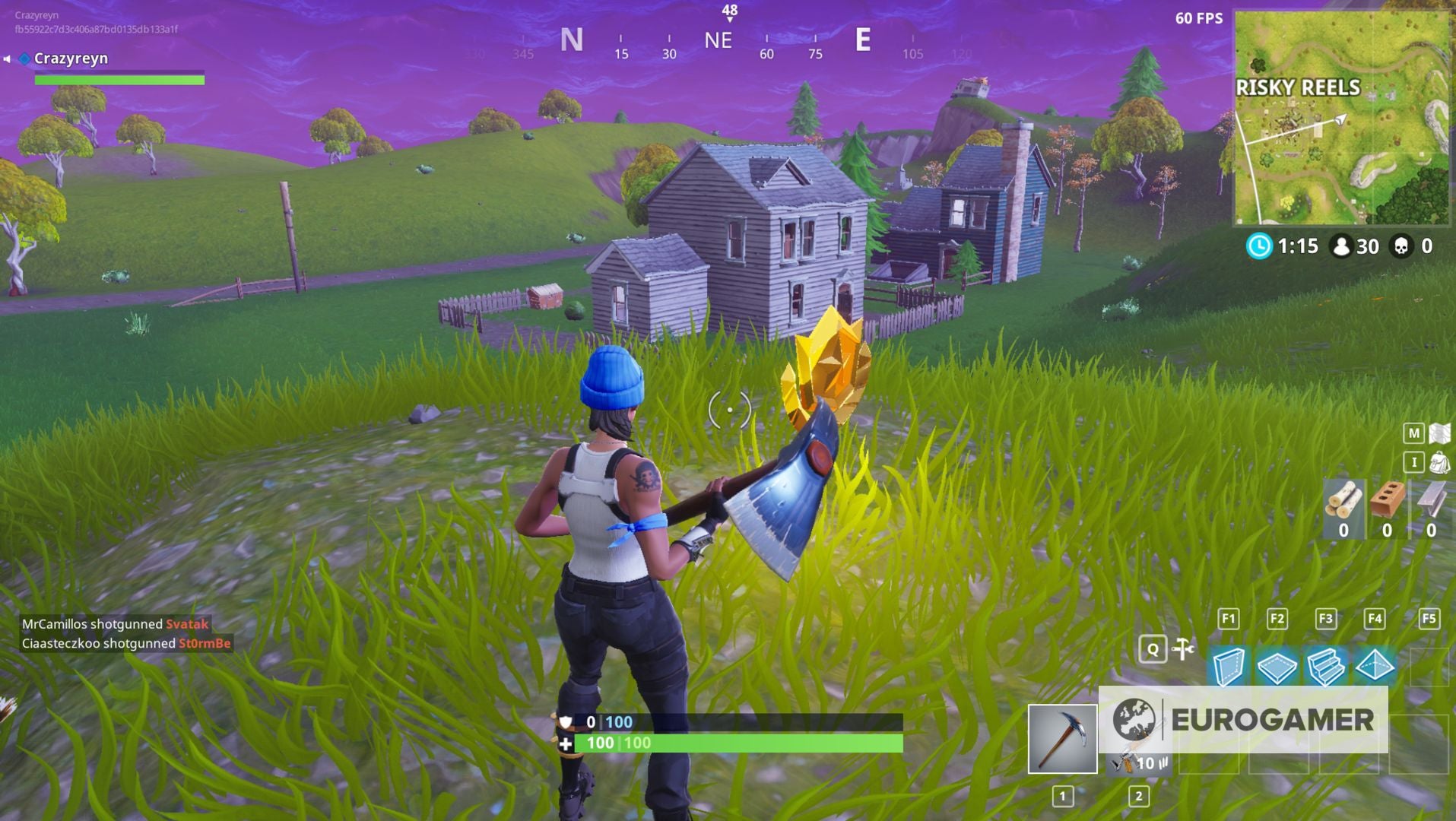 Simply collect it with the on-screen button prompt and the treasure will be yours.
As with other challenges, you must do these as you play matches (you cannot enter the map without other players), so you'll have to avoid combat encounters as you attempt to find each location.
Note you need to complete the match in order for the challenge to be finished - quitting the match as soon as you collect it won't work.