Fortnite Playground release date - when it will return and how the LTM mode works
How Fortnite's sandbox Playground LTM mode works.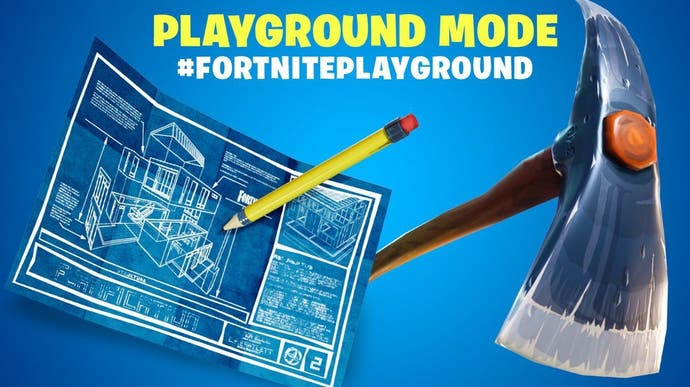 Fortnite Playground LTM is the game's attempt at a sandbox mode, allowing players to explore the map more freely, without the threat of other players.
After being teased back in May, the mode arrived in June before being pulled after a false start. It's now back - and here's how the mode works.
What is the Fortnite Playground LTM mode and what's new?
As described by Epic Games, this is Playground LTM works:
"Battle and build to your heart's content with an extended period of time to roam around the map as well as increased resource generation. All treasure chests and ammo crates will be spawned, try droppin' in different spots and scope out the loot. Friendly fire is on so you can scrimmage with your squad (up to 4 friends per match), but fear not you'll respawn immediately. Oh... and Lloads of Llamas."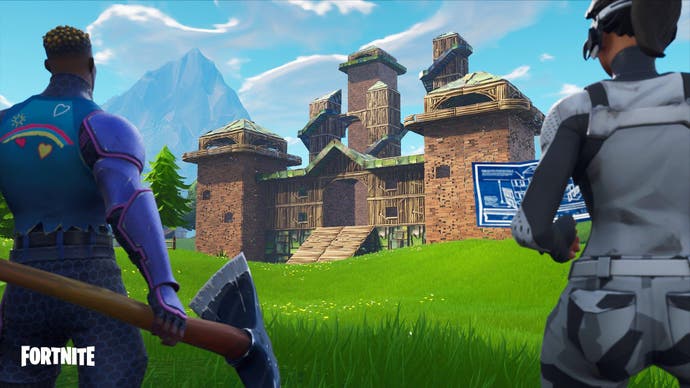 According to the official patch notes, this includes:
You'll load into the map with just you and up to three of your friends (in a squad)
You can freely explore and loot anything without other players approaching
All treasure chests and Ammo Boxes will spawn, meaning loot will be easy to find, and allows you to 'learn' the map's spawn locations in a safe setting
A 10x resource gathering rate means you can build structures easier, and allow you to practice without the worry of other players
100 Llamas spawn on the map
Friendly fire and instant respawns (unless killed by the storm) means you and your friends can play against each other, whether for fun or practice, in any of the map's locations
Sessions last up to one hour, with the storm closing in at the 55 minute mark, and takes five minutes to close in
As both a fun sandbox mode and tool to learn the map and practice building and combat, Playground LTM could prove to be incredibly useful for players of all skill types.
Another important point is stats and Challenges will not be tracked in this mode - meaning opening chests in named areas, or ticking off Gnome or Pitches won't be possible.
What's new in Playground LTM?
Returning for the first time in Season 5, Playground LTM has seen a number of changes. The following comes direct from Epic Games:
Players can now switch teams in-game. Join the same team to work together creatively, join separate teams to practice fighting each other!
Note: Voice chat will remain on across all teams, future iterations of the mode will offer more customization.
Aim assist will work when using a gamepad against players on an opposing team.
Matches will no longer end if one player leaves the server.
Golf carts have been added and spawn 100% of the time.
Ammo cans spawn 10x the amount of ammo.
Removed grey vending machines, increased the chances of higher-tier machines spawning.
Increased launch & bounce pads spawn likelihood.
Lowered forced glider deploy height, so players can get back into the action more quickly.
Increased max rocket ammo cap to 60.
Increased rocket ammo drop rates.
Added 100 Supply Drops.
Chests now spawn 3 weapons and more ammo & consumables than normal.
Floor loot now spawns 3 items.
Increased Chug Jug and Slurp Juice spawn chances, decreased Bandages.
Added Chug Jugs to floor loot.
Respawn timer lowered from 10s to 3s.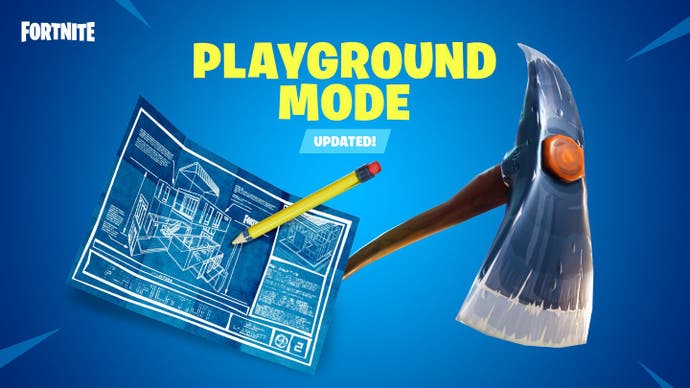 ---
Fortnite Chapter 4 Season 4 is here! To help you get started with this heist themed season, we have guides on how to alert a Securitry Camera, secure data from Forecast Towers and destroy weakened walls or security gates. There's also a new Victory Umbrella! Meanwhile, learn what the best weapons are, the current Augments, how to get XP fast, use the best PC settings and earn a Victory Crown.
---
When is the Fortnite Playground LTM release date?
The Fortnite Playground release date is Wednesday, July 25th - almost a month after it originally debuted on June 26th, before being swiftly pulled offline after a number of technical issues (and later returning July 2nd).
It will likely come online at the following times, based on previous updates:
UK: 9am (BST)
Europe: 10am (CEST)
East Coast US: 4am (EDT)
West Coast US: 1am (PDT)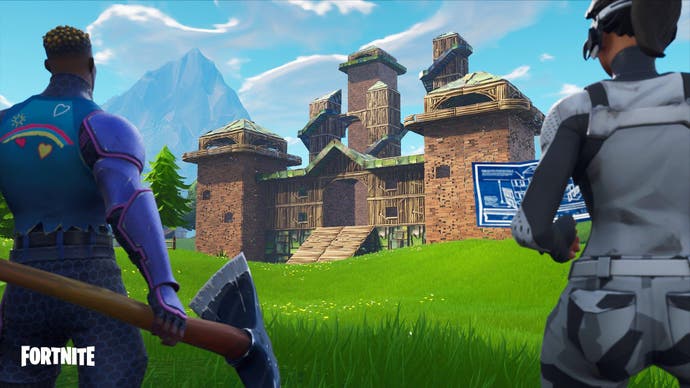 As it's an LTM - or 'Limited Time Mode' - it won't be around forever. Epic hasn't said when it be pulled offline, but our best guess will be the next patch, set for Tuesday, July 31st.
You have until the above date and times to access replay data from the mode, too.