Fortnite gas station locations: Where to find the gas stations to graffiti
How to locate the three gas stations to spray with graffiti.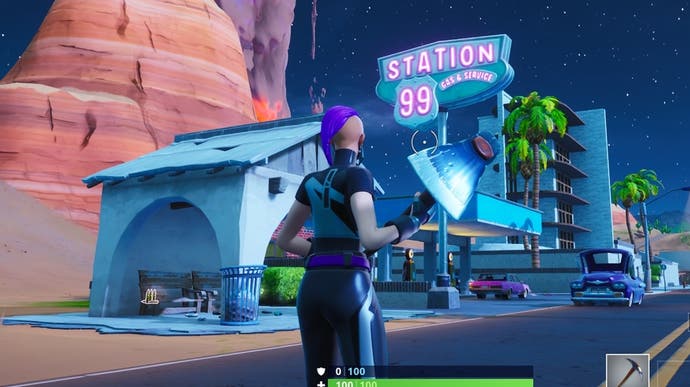 Gas station locations are part of the Spray and Pray challenges, complete all of them for rewards, XP and cosmetics.
This challenge involves finding three gas stations to spray with graffiti. Any of the six or so Fortnite gas stations will do.
Spray some graffiti on one wall of the gas station to complete the challenge
---
Note this particular challenge is no longer able to be completed. What's new? Chapter 4 Season 2 has arrived! New additions include the Grind Rails and Kinetic Blades, along with the new Battle Pass, character collection and Eren Jaeger skin. It's a good idea to know how to get XP fast in Fortnite.
---
Fortnite gas station locations at a glance
The Fortnite gas station locations are as follows, any combination of three locations will complete the challenge: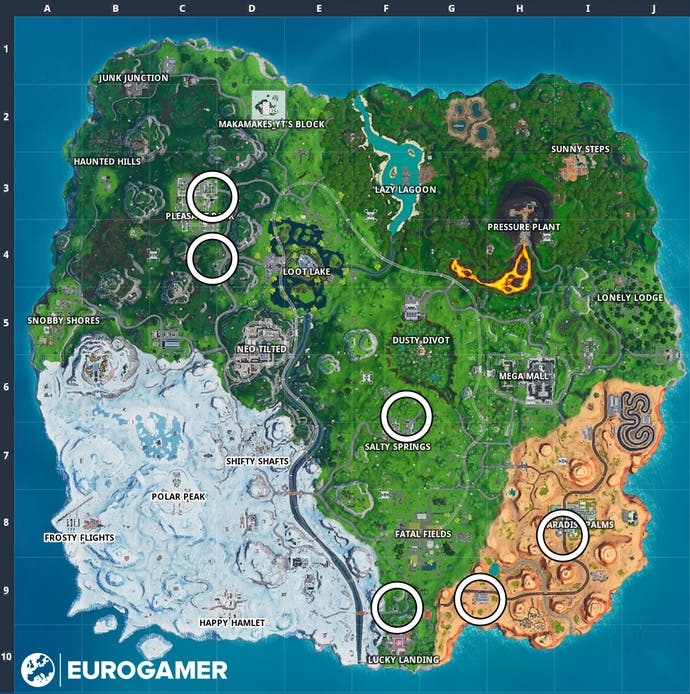 Here's where to find the Fortnite Gas Station locations:
Pleasant Park
Loot Lake
Salty Springs
Fatal Fields
Paradise Palms central
Desert south
Fortnite gas station locations in closer detail
From up above, the gas stations look just like little black squares. You can find the gas stations you need to tag in the following locations:
To the east of Pleasant Park.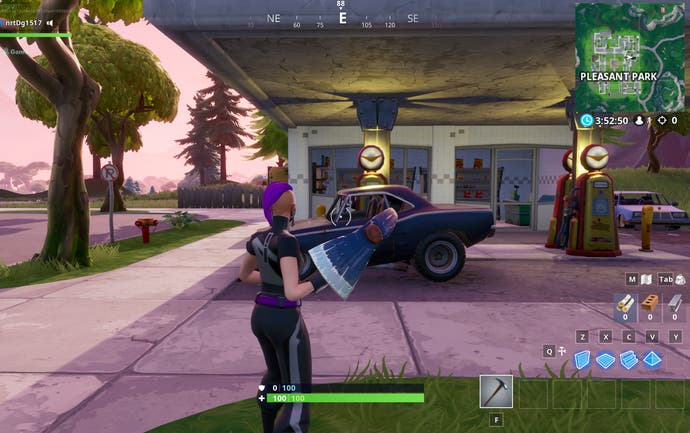 On a small loop in the road south of Pleasant Park.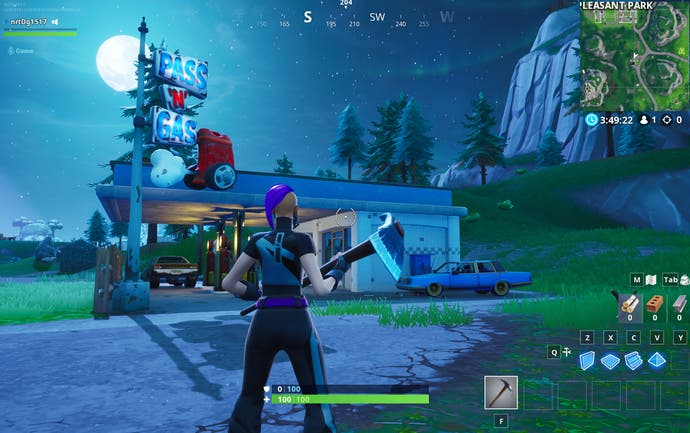 In the top right of Salty Springs, keep an eye out for that tiny black box if you're gliding down.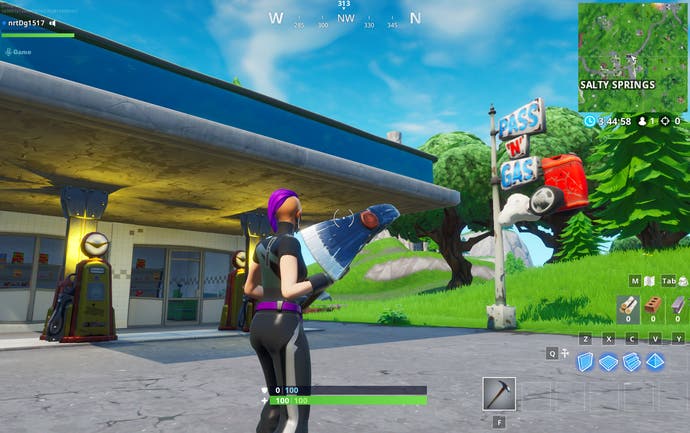 South of Fatal Fields, on the road curving to the left just above Lucky Landing.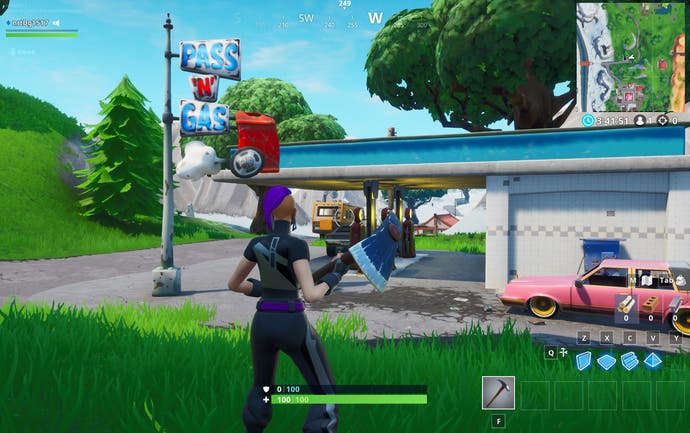 Near the southern most road entrance for Paradise Palms.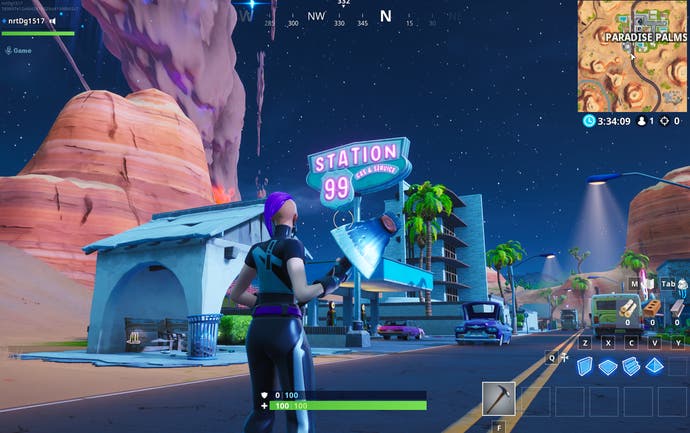 In the south-west of the desert.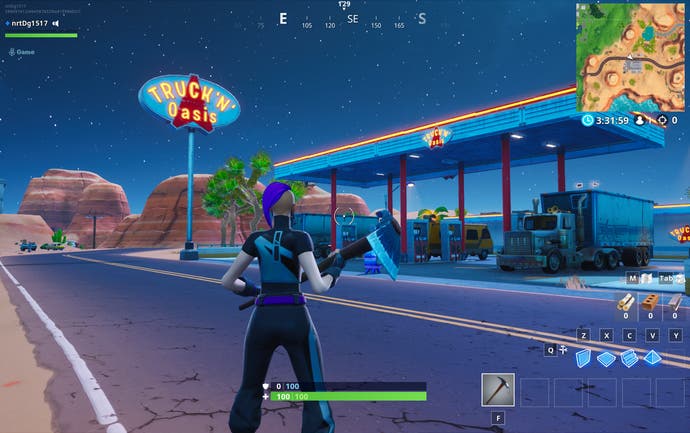 And that's it! Spray three gas stations for those Spray and Pray challenge rewards.
---
Fortnite Chapter 5 Season 1 is here! It brings a free Lego Insider skin and redemption codes with it, along with a new Victory Umbrella. We've also got pages on new features like Medallions, Weapon Mods, and how to complete a Train Heist. Meanwhile, learn what the best weapons are in the current season, how to get XP fast, and what the best PC settings are to help earn a Victory Crown.
---