Destiny event schedule - Calendar of weekly and seasonal activities in 2016
When Sparrow Racing returns, the days Xur drops by each week and more.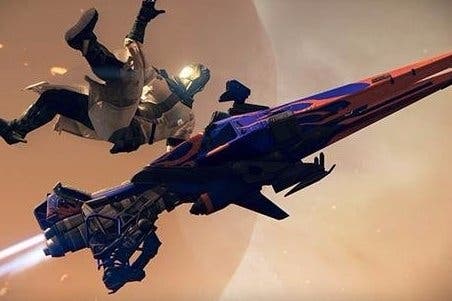 Since launch, Destiny has been refreshed with limited-time events, from a weekly server reset that changes many of the game's regular Nightfall and Raid objectives, through to seasonal events that gives the Tower a taste of Halloween or Valentine's Day. Not only does it give the online game a welcome lick of paint and a new set of distractions, but also keeps players busy with new loot to unlock, too.
While developer Bungie has confirmed many events running until the end of the year, note that as of August 16, Xbox 360 and PS3 players will no longer have access to many of Destiny's live events, such as weekly events Xur and Trials of Osiris, as well as seasonal activities such as Iron Banner, Festival of the Lost and Sparrow Racing League.
What are Destiny's weekly events, and when do they reset?
Each day and throughout every week, Destiny's many events and attractions will change and reset. With Destiny capping the number of times you can be given rewards for certain activities that hand out lucrative loot (such as the Nightfall, or Raid) it pays to know when the weekly server reset takes place.
All the following change at 9am GMT (or 10am BST, 2am PST), unless otherwise stated: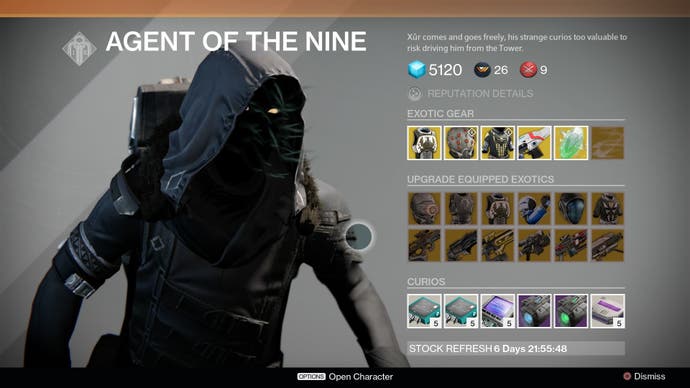 Daily: New Bounties, Daily Crucible Playlist, Daily Story Mission
Tuesday: Server reset (Nightfall Strike, Weekly Heroic Strike, Challenge of the Elders, Prison of the Elders, Weekly Crucible Playlist
Wednesday: Arms Day (refreshed stock of weapons in the Tower)
Friday to Sunday: Xur (a merchant with rare items who appears in social spaces)
Friday (5pm GMT, 10am PST) to Tuesday reset: Trials of Osiris
Seasonal events coming to Destiny in 2016
As well as weekly updates, Destiny is regularly updated throughout the year with limited-time activities, some of which are based on real-world festivals. Not only does it give players new things to do, but also lets them earn exclusive loot, often at high Light levels.
Iron Banner
Taking place every four to six weeks, Iron Banner is a week-long Crucible event where Light level and gear is taken into account, meaning the quality of weapons and equipment matters. At certain reputation levels, players can earn exclusive rewards at high Light levels. (If you need ways to increase your Light level, our page on how to reach max Light level in Destiny can help.)
Festival of the Lost (October)
Destiny's week-long Festival of the Lost is a take that returns around Halloween, where players collect Masks, crafting equipment and candy as part of a series of trick-or-treat activities in the Tower and Quests elsewhere in the game.
In Game Informer's recent preview we can expect "new masks to chase and other surprises".
Sparrow Racing League (December)
After debuting in 2015 for three weeks, Sparrow Racing League - or SRL - will return in December 2016, once again seeing players ride their Sparrows in courses on the game's many planets in a bid to win exclusive loot, some of which can drop at maximum Light level.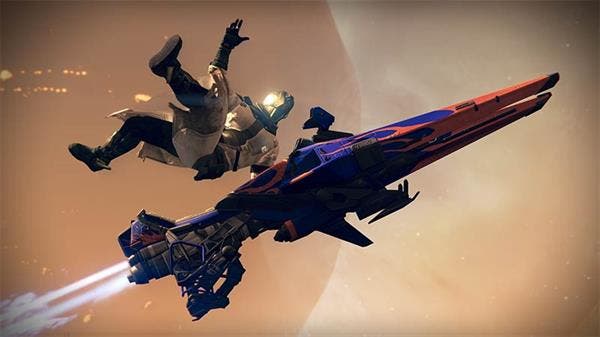 What we know about 2016's version is that there will be tweaks to existing tracks, and new ones "inspired" by Rise of Iron's new settings. It'll also have something more than just racing, according to Game Informer:
"When we talk about SRL coming back, it'll probably be wrapped in a different style, not just focused around SRL," live team director Jerry Hook said. "Because some of the stuff that we learned from our players around the Sparrow Racing League is that some people didn't like racing. So, can you do something with the event that helps support those players a little bit differently? Absolutely."
---
Want more Destiny: Rise of Iron guides, tips and tricks? Then read our Wrath of the Machine walkthrough and guides, complete list of all Dormant SIVA Cluster locations, Rise of Iron Artifacts, tips on how to reach Destiny's max Light level and how to complete the Exotic Gjallarhorn Quest, Khvostov 7G-OX Quest and Thorn Quest.
---
Other seasonal events previously seen in Destiny
As well as Festival of the Lost and Sparrow Racing League, Destiny has seen a number of other seasonal events, which are currently unknown to return in 2017. They include:
Crimson Days (February) - a week-long event based on Valentine's Day, adding a new Crucible mode named Crimson Doubles, which sees teams of two compete for exclusive rewards.
Moments of Triumph (July to September) - running from Bungie Day on July 7 to the release of next expansion, these challenges task players to complete that year's story content and other events, giving players exclusive rewards.