Warzone new map release time: Pacific map Caldera release date, size in Warzone explained
It's time to finally say goodbye to Verdansk.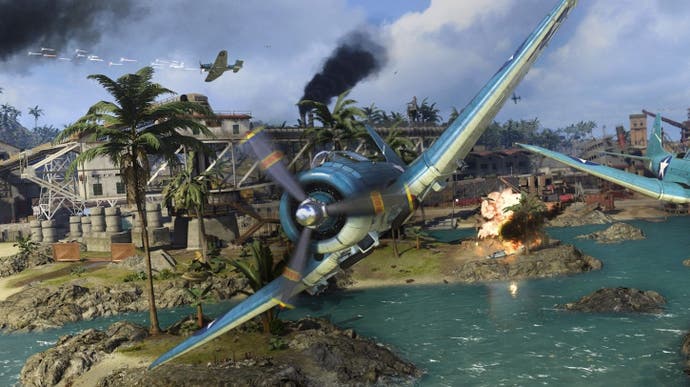 It's finally time for a new map in Call of Duty: Warzone. Here's when the Pacific map arrives, and how you can play it early.
Caldara is Warzone's new map coming later this year.
Based in the Pacific, the map will launch in the weeks following the release of Call of Duty: Vanguard.
Though Warzone's new map will be free for all players, those playing Vanguard will have 24 hours early access.
Before that, as if the arrival of WW2 bunkers and Vanguard weapons weren't enough this season, Warzone's current map Verdansk will have several events teasing the arrival of Caldara.
On this page:
When does Warzone's new map come out for everyone? Warzone Pacific map Caldera release time
UPDATE (9am, December 9th): Warzone's new Pacific map Caldera is now available in early access! For all Warzone players, the general release will be later today on Thursday, December 9th.
As for the Warzone Pacific map Caldera release time, it'll be available for everyone at the following times:
UK: 5pm (GMT)
Europe: 6pm (CEST)
East Coast US: 9am (EST)
West Coast US: 12pm (PST)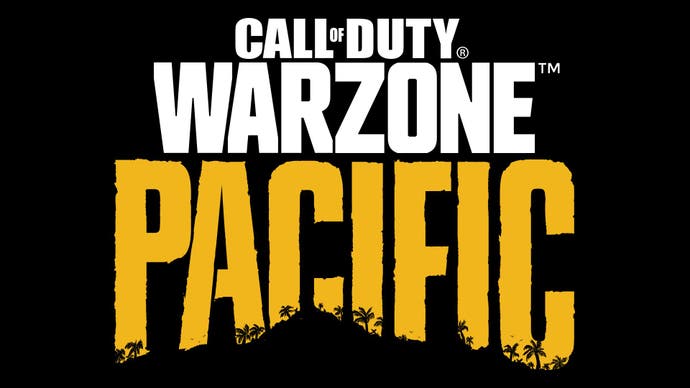 If you're already playing, the following guides can help:
The map was originally scheduled for December 2nd and 3rd respectively until a delay pushed the launch back.
When the new map arrives, Warzone will be renamed Call of Duty: Warzone Pacific. Before then, there will be several events in Verdasnk which will tease the arrival of the Pacific map:
Operation Flashback mode (November 18th): "Classic moments" from the past 18 months of Warzone will be celebrated in a limited-time mode.
Secrets of the Pacific event (November 24th): Intel and points of interest on Caldera will be teased in a new limited-time event, complete with challenges across both Vanguard and Warzone - such as finding and protecting Pacific artefacts.
Last Hours of Verdasnk event (December 6th to 7th): You can "expect a spectacular and fitting end to your time in Verdansk as we say farewell to the Kastovian city... forever?" in this live event in the hours leading up to the arrival of Caldera.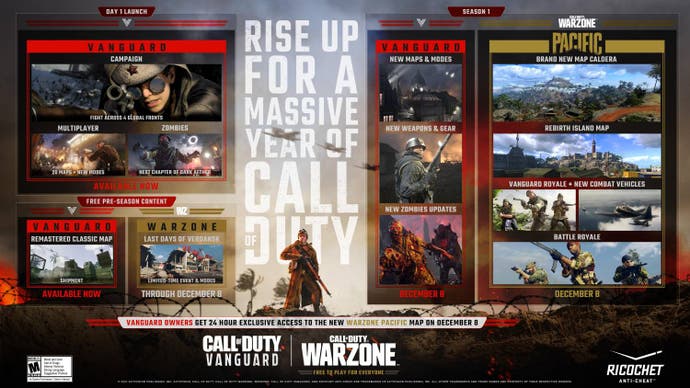 ---
Warzone Season 5 is almost here! If you want to learn more about firepower from previously, we explain the best Welgun loadout, best Cooper Carbine loadout, best Gorenko Anti-Tank Rifle loadout, best STG44 loadout, best MP40 loadout, best Automaton loadout, best BAR loadout, best Combat Shotgun loadout, best Type 100 loadout, and best Kar98k loadouts.
---
Warzone Pacific map Caldera size and everything else know so far
The new Pacific map is teased to offer a different battle royale experience than Verdasnk, with forests, beaches, ruins and even a dormant volcano, as well as planes and AA trucks you can use to explore the island.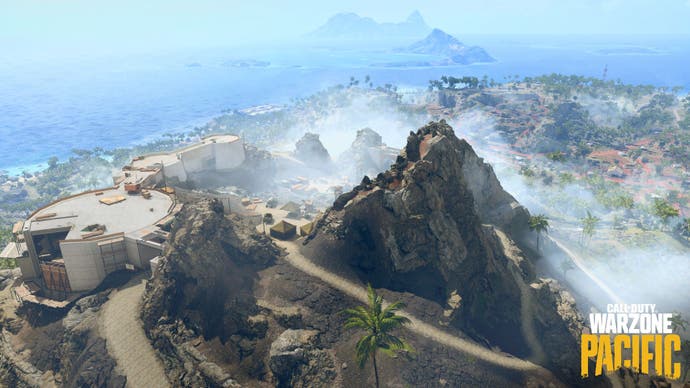 In terms of map size, Caldera is "roughly" the same as Verdasnk, with over 200 points of interest to find.
Here's a look at the Caldara map layout, including the various regions that makes up the island - including docks, ruins, mines, lagoon, an airfield and a resort: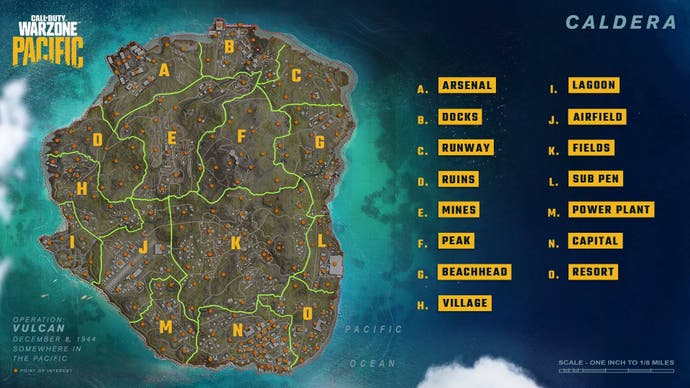 And here's another preview from Activision's Pelle Sjoenell on Twitter: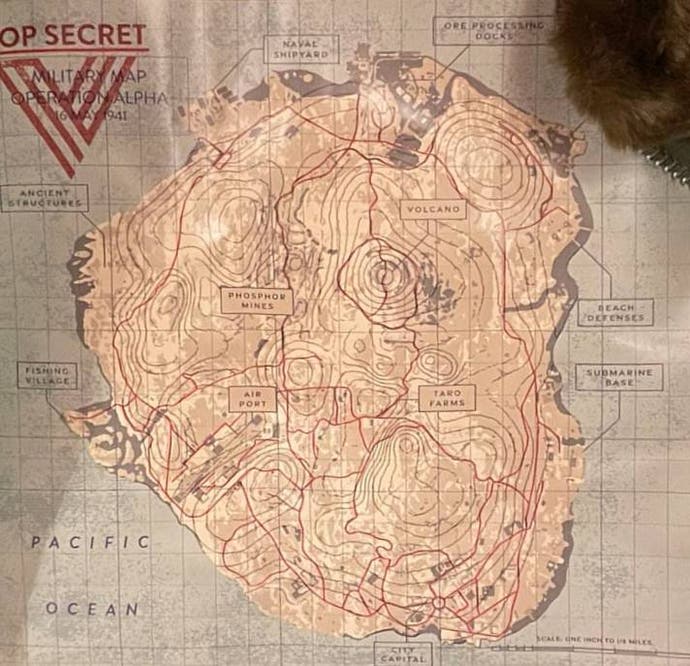 Activision has said the design is "based on two years of research and listening to the community", and is made using the same tech and engine as Verdasnk - allowing players to bring over Warzone weapons and skins from previous years.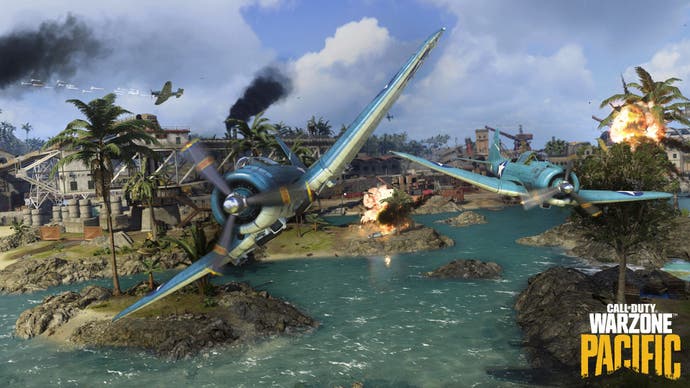 Until the map arrives, remember you can get a sneak peak ahead of time by finding WW2 bunkers and sampling Vanguard weapons in Warzone.