Warzone WW2 bunker locations and other Season 6 map changes explained
Deeper underground.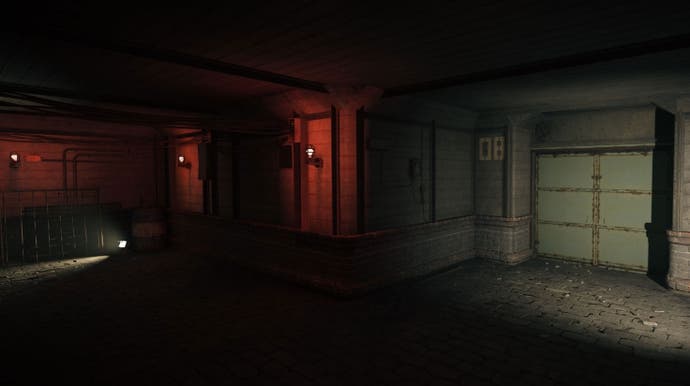 WW2 bunker locations headline a series of Warzone map changes.
Following on from a very modest map update in Season 5 - which saw the addition of mobile broadcast stations - Season 6 has undergone some literal seismic changes which has left some named locations in ruins, and revealing new WW2 bunkers in others.
This page shows where to find these changes on Warzone's map. If you want to learn more about what else is new in Warzone with our Season 6 Battle Pass skins page, which also features Vanguard weapons STG 44 and M1 Garand.
---
Currently, as of Warzone Season 4, you can no longer complete this activity. If you're looking for more help, check out our on-going best Warzone weapons page and the Vanguard Royale meta.
---
On this page:
Warzone WW2 bunker locations at a glance and bunkers explained
There are three WW2 bunkers which can now be explored in Verdansk. They are at the following locations: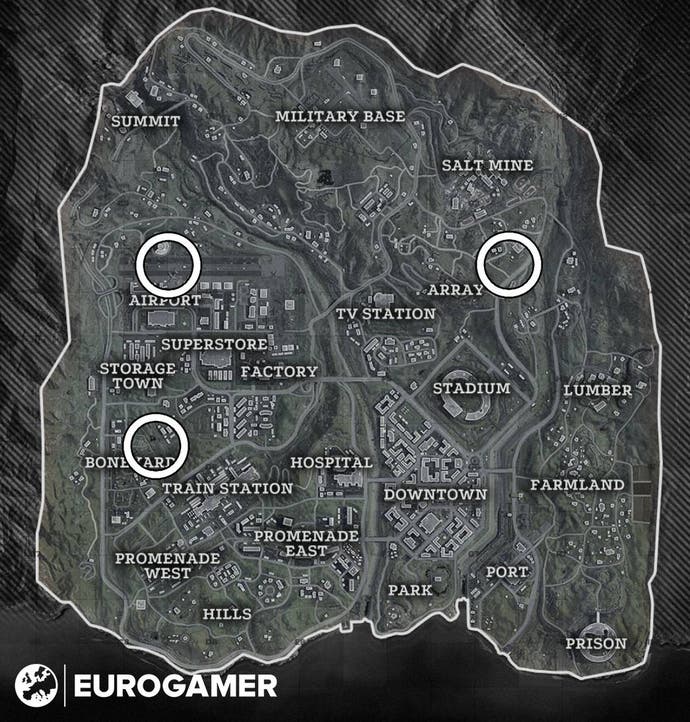 These bunkers are, from what we can tell, identical from one another, in the sense they have two entrances - one hidden under some red shipping containers which you rappel down into, and another a fissure in the ground - and that they layouts are the same.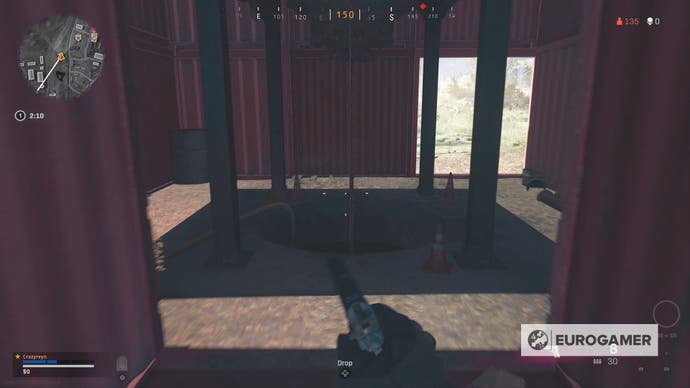 Inside, you can see some WW2-era surroundings, including flags and ordnance, and an air vent halfway through you can crawl through to get the jump on other players who might be nearby.
Otherwise - at launch - there's not much of interest at these locations. The loot is modest, and unlike the bunkers during the Modern Warfare era, have no hidden codes or secrets to uncover. That said, these are clearly designed to tease the arrival of the WW2-set Vanguard - so it's possible they might have a more prominent role to play yet.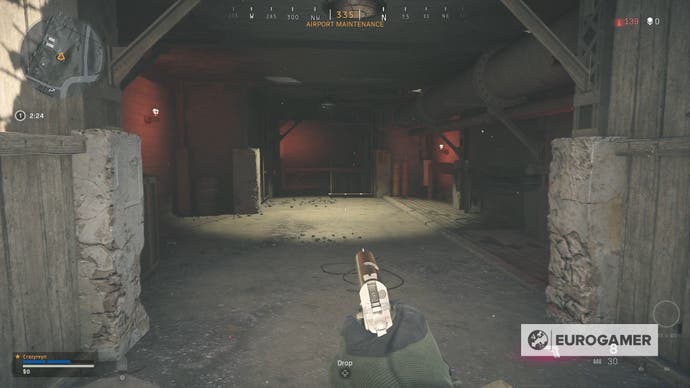 If you want to pay bunkers a visit, as mentioned, the easiest way to find the bunker location is to look for the tower of red shipping containers. These are visible from above as you parachute into the map, and from there, you can work out the other fissure entrance if they are proving a little too popular.
The specific WW2 bunker locations are as follows:
Warzone WW2 bunker location near Airport
You can find the rappel entrance underneath the red shipping containers on the north-east edge of Airport: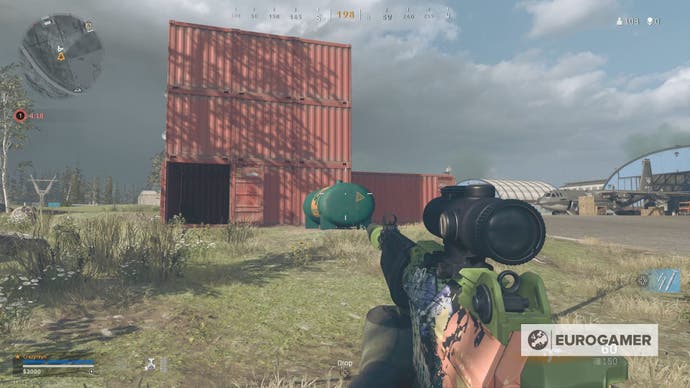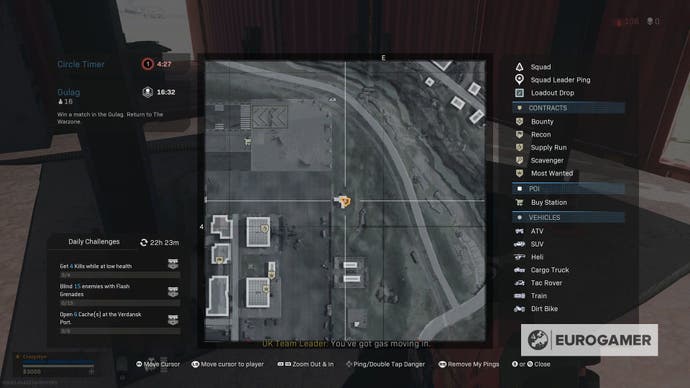 The fissure entrance is to the south, more on the outside of airport and closer to the roads: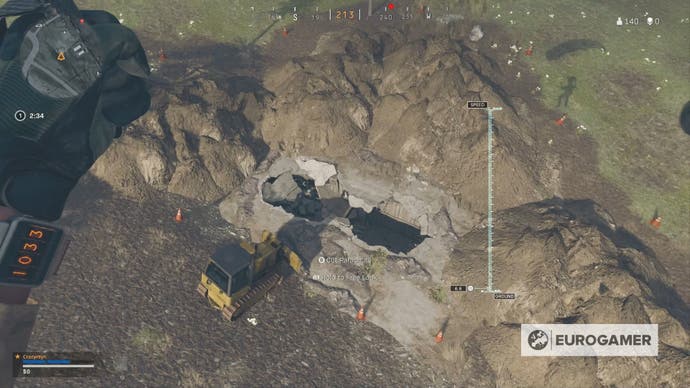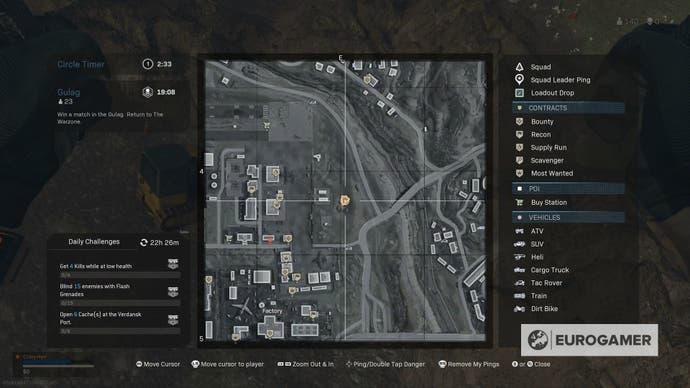 Warzone WW2 bunker location near Boneyard
The rappel entrance is north-east of Boneyard, outside of the boundaries of the area but before the train tracks: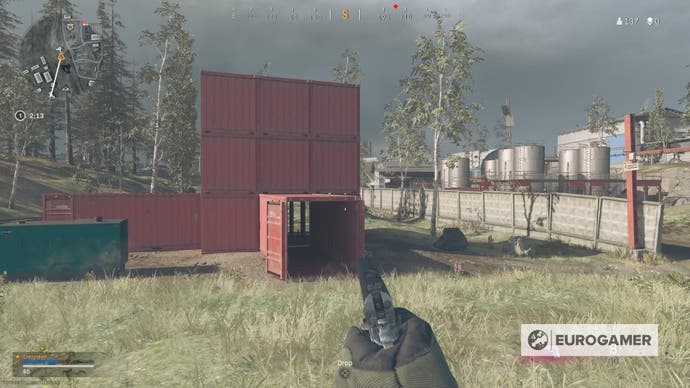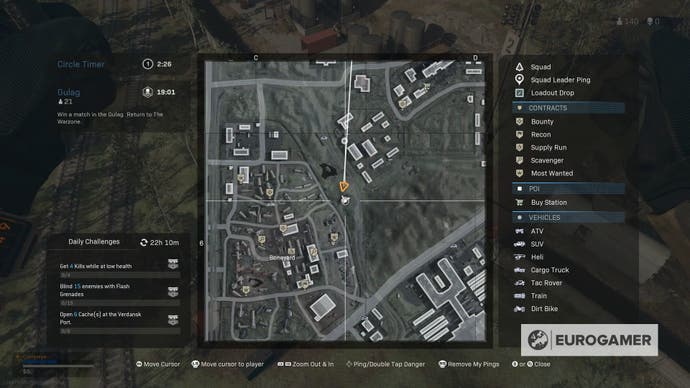 The fissure entrance is further west amongst the trees: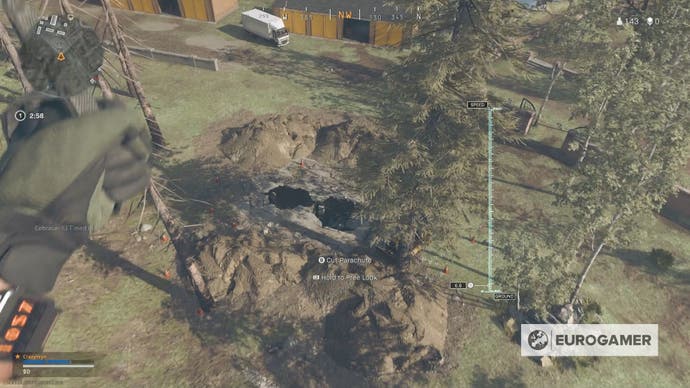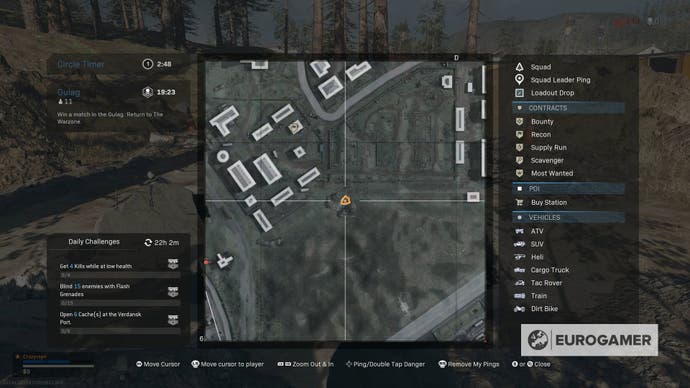 Warzone WW2 bunker location near Array
The rappel entrance is north-east of Array - look out for the red shipping containers hiding the entrance: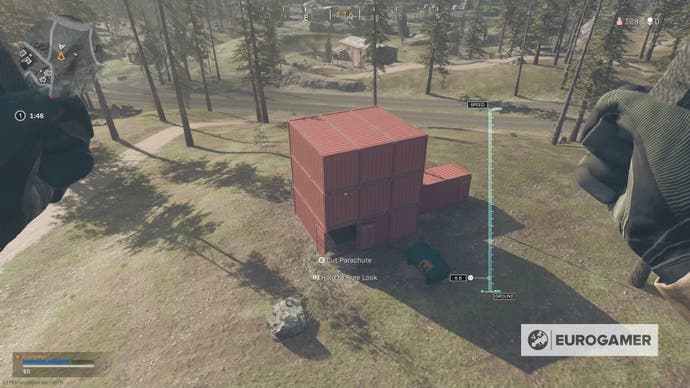 The fissure entrance is further north-west, near the main road: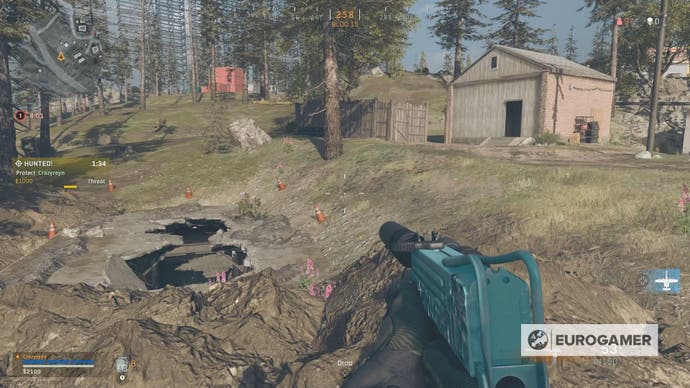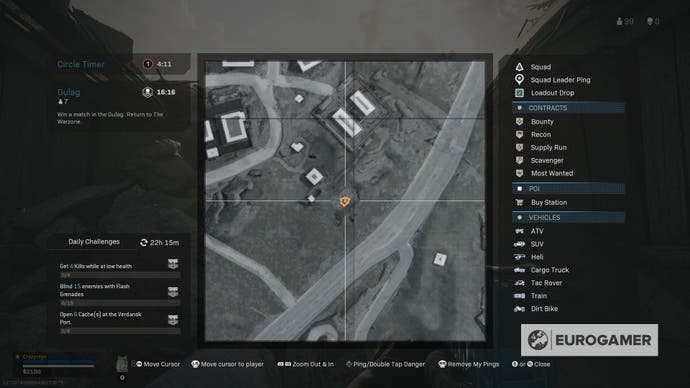 ---
Warzone Season 5 is almost here! If you want to learn more about firepower from previously, we explain the best Welgun loadout, best Cooper Carbine loadout, best Gorenko Anti-Tank Rifle loadout, best STG44 loadout, best MP40 loadout, best Automaton loadout, best BAR loadout, best Combat Shotgun loadout, best Type 100 loadout, and best Kar98k loadouts.
---
Other map changes in Warzone Season 6 explained
As well as the addition of WW2 bunkers, the following fissures and areas of destruction has been applied elsewhere across the map:
Downtown (the parliament building and 'Nakatomi Plaza' have survived intact)
Stadium (a fissure runs through the carpark and into the stands
Minor factures south-east of Array and in the Hospital / Promenade East areas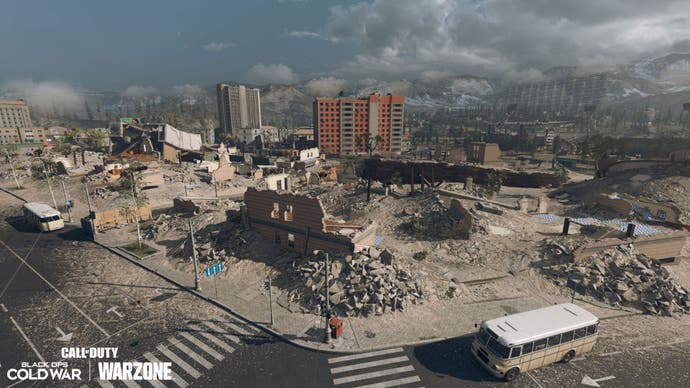 Between changing some of the more prominent named locations and added hidden bunkers, there's a fair bit to see in Season 6 - and it'll be interested to see whether there is more to come in the weeks ahead of Vanguard's launch...