UK Top 40: Uncharted: Golden Abyss claims top spot for Vita
While Syndicate lands seventh.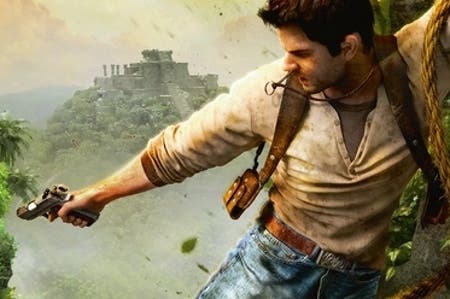 PlayStation Vita launch title Uncharted: Golden Abyss has claimed top spot in the new UK all-format charts.
Another Vita exclusive, FIFA Football, scored second. It's worth noting that sales company Chart-Track does not count digital sales, meaning the games achieved their chart places based on boxed copies alone.
The two games accounted for 50 per cent of the total Vita software sold last week. There were 23 launch titles in total.
PlayStation Vita hardware sales data showed that 79 per cent of buyers chose the Vita's Wi-Fi version. Chart-Track does not publicly disclose sales figures.
EA shooter reboot Syndicate entered the chart in seventh, meanwhile, behind UFC3, FIFA 12, Rayman Origins and Mario & Sonic Olympics 2012.
Wii exclusive role-player The Last Story debuted in 15th place. The latest title from Final Fantasy creator Hironobu Sakaguchi was not stocked at GAME or Gamestation in the UK.
But new Sega tactical shooter Binary Domain fared less well, landing 35th.
Other Vita games managing a place in the top 40 included WipEout 2048 (11th place), Ridge Racer (28th) and Everybody's Golf (32nd). And multi-platform game Rayman Origins shot up from 36th to 5th after the release of its Vita version.
The full chart rundown lies below.
| This Week | Last Week | Title | Platform(s) |
| --- | --- | --- | --- |
| 1 | New entry | Uncharted: Golden Abyss | Vita |
| 2 | New entry | FIFA Football | Vita |
| 3 | 1 | UFC Undisputed 3 | PS3, Xbox 360 |
| 4 | 2 | FIFA 12 | PS3, Xbox 360 |
| 5 | 36 | Rayman Origins | PS3, Wii, Xbox 360 |
| 6 | 4 | Mario & Sonic: London 2012 Olympic Games | Wii |
| 7 | New entry | Syndicate | PC, PS3, Xbox 360 |
| 8 | 3 | Call of Duty: Modern Warfare 3 | DS, PC, PS3, Wii, Xbox 360 |
| 9 | 5 | Battlefield 3 | PC, PS3, Xbox 360 |
| 10 | 6 | Final Fantasy 13-2 | PS3, Xbox 360 |
| 11 | New entry | WipEout 2048 | Vita |
| 12 | 9 | The Elder Scrolls 5: Skyrim | PC, PS3, Xbox 360 |
| 13 | 7 | Skylanders: Spyro's Adventure | 3DS, PS3, Wii, Xbox 360 |
| 14 | 10 | Just Dance 3 | Wii, Xbox 360 |
| 15 | New entry | The Last Story | Wii |
| 16 | 14 | Zumba Fitness | Wii, PS3, Xbox 360 |
| 17 | New entry | Fallout: New Vegas Ultimate Edition | PC, PS3, Xbox 360 |
| 18 | 8 | The Darkness 2 | PC, PS3, Xbox 360 |
| 19 | 16 | Rage | PC, PS3, Xbox 360 |
| 20 | 15 | Saints Row: The Third | PC, PS3, Xbox 360 |
| 21 | 19 | Super Mario 3D Land | 3DS |
| 22 | 11 | F1 2011 | PC, PS3, Vita, Xbox 360 |
| 23 | 13 | Metal Gear Solid: HD Collection | PS3, Xbox 360 |
| 24 | 29 | Uncharted 3: Drake's Deception | PS3 |
| 25 | 27 | Forza Motorsport 4 | Xbox 360 |
| 26 | 12 | Kingdoms of Amalur: Reckoning | PC, PS3, Xbox 360 |
| 27 | New entry | The Jak and Daxter Trilogy | PS3 |
| 28 | New entry | Ridge Racer | Vita |
| 29 | 22 | Batman: Arkham City | PS3, Xbox 360 |
| 30 | New entry | Virtua Tennis 4: World Tour Edition | Vita |
| 31 | 11 | Assassin's Creed: Revelations | PC, PS3, Xbox 360 |
| 32 | New entry | Everybody's Golf | Vita |
| 33 | Re-entry | Ultimate Marvel vs Capcom 3 | PS3, Vita, Xbox 360 |
| 34 | 26 | Zumba Fitness 2 | Wii |
| 35 | New entry | Binary Domain | PS3, Xbox 360 |
| 36 | 15/ | Lego Harry Potter: Years 5-7 | PC, PS3, Wii, Xbox 360 |
| 37 | 23 | Moshi Monsters: Moshling Zoo | DS |
| 38 | 18 | Lego Pirates of the Caribbean | 3DS, DS, PC, PS3, Wii, Xbox 360 |
| 39 | 20 | Need for Speed: The Run | PC, PS3, Wii, Xbox 360 |
| 40 | 24 | Mario Kart 7 | 3DS |