GAME cancels The Last Story pre-orders, refunds deposits
UPDATE: GAME issues statement.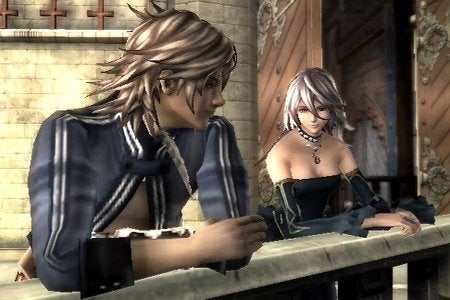 UPDATE: GAME has issued Eurogamer a statement on its decision not to stock The Last Story and confirmed other titles due out tomorrow, Friday, 24th February, will launch.
A GAME spokesperson said: "There is a lot activity going on in our stores and online this weekend including the releases of Syndicate: Executive Edition, Jak & Daxter Collection, Zumba Fitness Rush, Binary Domain, and Fallout New Vegas: Ultimate Edition.
"The Last Story, for the Wii, is not in stock and we have apologised to any customers this has affected."
ORIGINAL STORY: The troubles at GAME continue: the high street shop is NOT stocking Wii exclusive The Last Story at all.
Earlier this week GAME cancelled pre-orders of the Special Edition of the JRPG, but it has now gone one step further and cancelled pre-orders of the standard edition - only a day before launch.
The Last Story will not be sold in GAME stores this Friday, and its listing has been removed from Game.co.uk.
One Eurogamer reader was sent this email by a member of staff at GAME's support centre.
Hi XXXX,
Unfortunately we are no longer stocking The Last Story on Wii. If you return to the store they will be happy to refund your £5.00 deposit.
I apologise for any inconvenience caused.
Staff at Eurogamer's local GAME store confirmed that it will not stock The Last Story. They do not know if it will come into stock in the future.
News of the cancellation only adds to the troubles afflicting the specialist retailer - and Nintendo is yet again the focus.
Last week Eurogamer broke the news that GAME would not stock 3DS title Tekken 3D Prime Edition, a game distributed by Nintendo in the UK.
Earlier this week it emerged that Ubisoft's Vita launch line-up, which includes five titles, would not be stocked at GAME.
GAME is currently working with publishers on a title-by-title basis following its loss of credit insurance with the banks last month.
Eurogamer has contacted GAME for comment.
Additional reporting by Tom Phillips.