GAME confirms it's not stocking Tekken 3DS
Apologises to customers.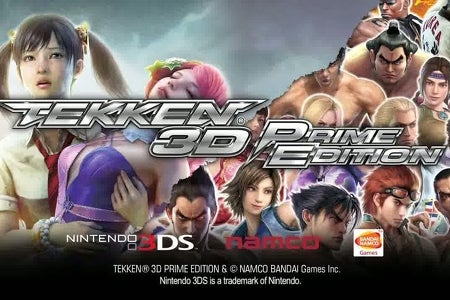 GAME is not stocking Tekken on 3DS, Eurogamer can reveal.
Tekken 3D Prime Edition, out today, will not be sold in any GAME store nationwide or on the GAME.co.uk website.
A GAME source told Eurogamer Tekken was delayed because distributor Nintendo had not sent the stock to GAME's warehouse in time for launch.
A memo was sent to staff this morning notifying them of Tekken's lack of availability. Our source couldn't say when the stock would turn up.
GAME confirmed this with Eurogamer today, and issued us the following statement:
"There is lots happening in our stores and online this weekend. We have exciting new releases including UFC Undisputed 3, and some great half term deals including £50 off Kinect and big reductions on chart-topping EA titles.
"The exception is Tekken for 3DS, which is not in stock, and we have apologised to any customers this has affected."
Tekken 3D Prime Edition's no-show at GAME is sure to shine a light, once again, on the specialist retailer's current financial difficulties.
Earlier this month doubt was cast on GAME's ability to stock new titles after it lost credit insurance with the banks.
At the time GAME told Eurogamer next week's launch of Sony portable console Vita would go ahead as planned.
Since then GAME has won the backing of its lenders and implemented a strategic review of the company.
Namco Bandai declined to comment when contacted by Eurogamer. The publisher pointed us to Nintendo UK, which is distributing the game here.
Nintendo UK is yet to comment.
Additional reporting by Tom Phillips.