Tekken Revolution spotted
A Nintendo 3DS game?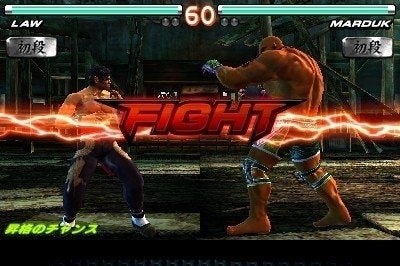 A listing for a game called Tekken Revolution has been spotted online.
The Australian Classification board contains a listing for the game from Namco Bandai Games.
So, what is it? Namco Bandai's publishing schedule from May 2012 contained a mention of a Tekken game for Nintendo 3DS - the schedule was released after the launch of Tekken 3D: Prime Edition, which came out on the handheld three months earlier in February 2012.
A new Nintendo Direct is set for tomorrow, Wednesday 19th April at 3pm UK time. Will a new Tekken game for 3DS be revealed then?
Namco Bandai declined to comment when contacted by Eurogamer.