Super Smash Bros. convinced Harada to make Tekken 3DS
"I want these people to play Tekken, too!"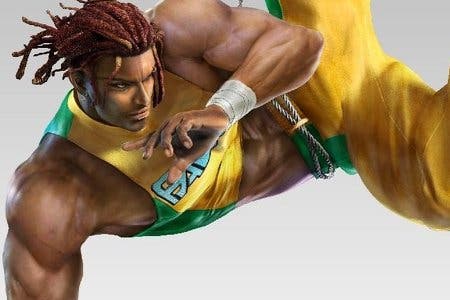 Tekken boss Katsuhiro Harada was convinced to bring the fighting series to the 3DS after watching passionate Nintendo fans playing Super Smash Bros.
Namco producer Harada witnessed the diversity of Nintendo gamers playing at the US Major League Gaming tournament.
"Super Smash Bros. had everyone from adults to kids, even women so I thought they would be all playing cheerfully together," Harada revealed in a new Iwata Asks interview.
"But there were these deafening cheers coming from them playing tournaments, like 'Auuugghhh!'
"I saw that and I was convinced that participants feel the same things while they play Super Smash Bros. and Tekken."
Tekken 3D Prime Edition arrives in the UK for 3DS on 17th February.
Traditional combo attacks remain, but players new to the franchise can map the more fiddly moves to a simple tap of the touch-screen button.
The game manages to crams in over 35 Tekken characters plus the entire CG movie Tekken: Blood Vengeance in 3D.