Sakaguchi has faith in current Final Fantasy producer
But occasionally "complains a little bit".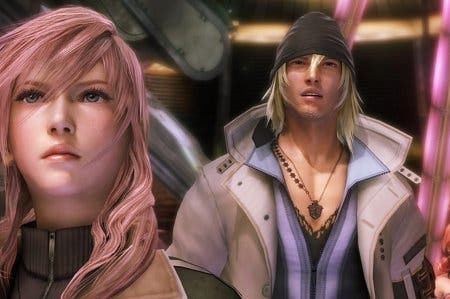 While recent Final Fantasy games haven't been greeted with too much enthusiasm by fans, franchise creator Hironobu Sakaguchi says he still has plenty of faith in the series' current custodian Yoshinori Kitase.
Speaking at a BAFTA event in London, as reported by The Guardian, Sakaguchi explained that he's still tight with his former right hand man, 10 years after leaving Final Fantasy publisher Square Enix.
"I still go out drinking with Yoshinori Kitase, the current producer of Final Fantasy, once in a while, and on those occasions he does tell me that it's all fine," he said.
"Sometimes, I personally complain a little bit about certain things about the franchise. But when I left Square, I left the franchise in Kitase's hands, and he promised me he would protect and progress the Final Fantasy brand. He has been my right-hand man since round about the middle of Final Fantasy III, and therefore I have a lot of trust in him."
Kitase's latest effort, Final Fantasy 13-2, garnered a slightly warmer critical response than its much-maligned predecessor when it launched earlier this month, though sales of the game have been modest.
Sakaguchi's new title, Wii RPG The Last Story, launched in the UK today, picking up a solid 7/10 from Eurogamer.