GAME scraps The Last Story Special Edition days before launch
Cancels pre-orders.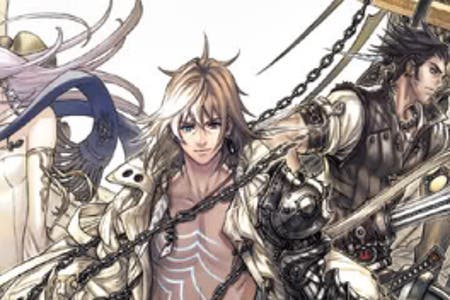 Embattled retailer GAME has scrapped The Last Story Special Edition and cancelled pre-orders for it - days before launch.
Emails were sent out to those who pre-ordered the special edition of the Wii JRPG. The email, obtained by Eurogamer, reads:
Dear Customer,
Thank you for your order.
Unfortunately, this product is no longer being stocked and we will therefore be unable to fulfil your order, which has now been cancelled.
No money has been taken from your account for this item.
Please accept our apologies for any disappointment and inconvenience this may have caused.
If you have any queries please don't hesitate to contact our Customer Service Team.
The Special Edition has been removed from GAME.co.uk and will not be sold in GAME stores. The Standard Edition remains in stock.
Reports have emerged that GAME has downgraded pre-orders of the Special Edition to the Standard Edition - without notifying customers. But this remains unconfirmed for now.
News of the cancellation of The Last Story Special Edition only adds to the troubles afflicting the specialist retailer - and Nintendo is yet again the focus.
Last week Eurogamer broke the news that GAME would not stock 3DS title Tekken 3D Prime Edition, a game distributed by Nintendo in the UK.
And this afternoon it emerged that Ubisoft's Vita launch line-up, which includes five titles, would not be stocked at GAME.
GAME is currently working with publishers on a title-by-title basis following its loss of credit insurance with the banks last month.