Rockstar will give you $500K of in-game currency if you play GTA Online any time in May
R* even has ideas on what you can spend it on, too.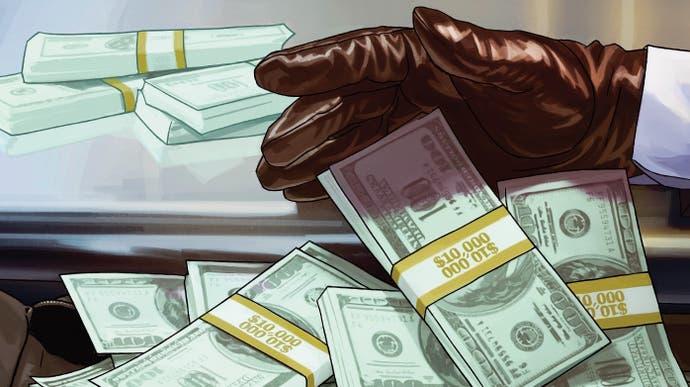 If you're still spending a lot of time in Grand Theft Auto 5 Online - or you're a lapsed player looking for an excuse to jump back in, of course - I have good news. Rockstar is giving away half a million in-game currency to all players. For free.
The catch? There isn't one. All you have to do is log in and play sometime between now and the end of May. All players that do so will get a cool $500,000 delivered into their Maze account within seven days. Nice, eh?
Of course, the hard part comes next - deciding what to spend it on. Rockstar has some ideas to help with that, too; there's a heap of savings to be had, including 40 per cent off nightclubs, 40 per cent off the B-11 Strikeforce, 35 per cent off the Pegassi Oppressor, and a decent 60 per cent off the Declasse Hotring Sabre (thanks, Comic Book). There are also triple awards on business battles right now, too.
In related news, Red Dead Redemption 2 arrives on Xbox Game Pass on 7th May, the same day GTA 5 leaves the subscription service. The latter has been available since January, so it's had a few months on the service, but if you're keen to keep playing, Xbox Game Pass subscribers get a 20 per cent discount if they want to purchase GTA 5 permanently.