GTA Online Podium Vehicle for this week, including how to use the Lucky Wheel
Try your luck at the Casino and you might win a new car!
There's a brand new Podium Vehicle at the Diamond Casino this week! Though GTA Online has had a long lifespan already, Rockstar continuously add small treats and rewards for you to find in the weekly updates and the first one of the year has finally landed.
After buying an initial membership, you can try your luck by spinning the Lucky Wheel for free every day. There's a 1 in 20 chance of winning the vehicle featured on the podium in GTA Online, but even if you don't win you can still get free cash, clothing items, and bonus RP.
Here, we're going to show you which car is on the podium this week, if we think it's worth trying to win, and how to use the Lucky Wheel too.
On this page:
GTA Online Podium Vehicle this week (21st September - 28th September)
The Podium Vehicle in GTA Online this week is the Grotti Stinger. You can try to win this vehicle from Thursday 21st September up until the next update on Thursday 28th September.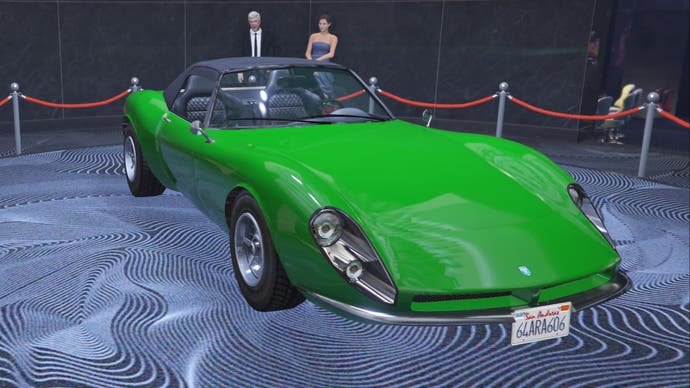 The Grotti Stinger is a powerful vehicle that's earned it's million dollar price tag. Though it boasts good traction that compliments its powerful and speedy engine, it's prone to oversteer. If you're navigating tight corners or have simply misjudged how much you've turned, you may find yourself suddenly flying off the road. That being said, it's still worth trying to win, even if you crash it a few times while you get used to it.
If you don't grab this vehicle from the Podium, but still want it, then you can head to Legendary Motorsport to buy it for $1,000,000.
---
Looking for more GTA Online content? Check out our Weekly Update guide that lists all of the rewards and challenges added this week. If you're feeling lucky, take a look at our Podium Vehicle page too. You can also head to the Gun Van page to find out where it is, and what's in stock this week. If you want more, check out our GTA+ Rewards page for this month as well.
---
How to use the Lucky Wheel in GTA Online
To use the Lucky Wheel in GTA Online, you need to purchase a membership at the Diamond Casino. When you're in the Casino, head to the main desk and purchase a membership for $500.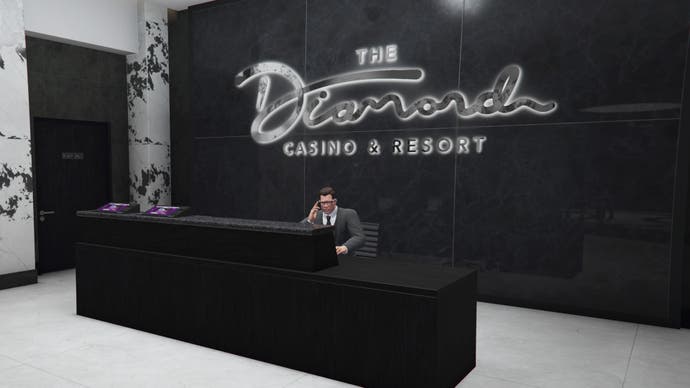 You'll only need to fork out for the membership once and it allows you to spin the Lucky Wheel for free once every 24 hours. Once you look at the history of cars that have been on the podium, $500 is a small price to pay for potentially winning a million dollar vehicle.
Interested in learning about more weekly bargains and chances to win new vehicles? Check out our GTA Online Weekly Update page. Here, we detail everything Rockstar has added to the game every week so you know exactly what to expect when you jump into Los Santos.