Red Dead Redemption 2 replacing GTA 5 on Xbox Game Pass
You win some, you lasso some.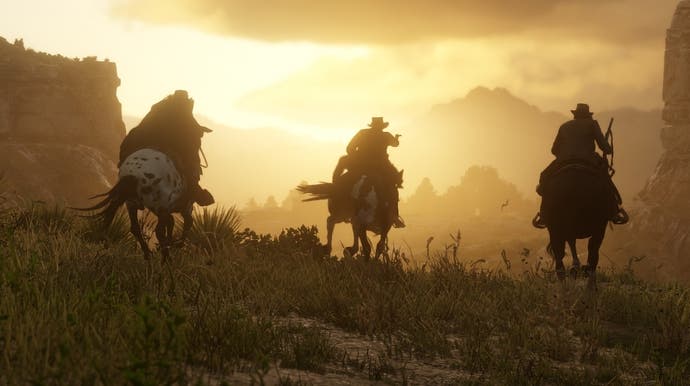 There's some pretty wild news for Xbox Game Pass console subscribers today, as GTA 5 is due to be swapped out for a certain cowboy game very shortly.
Red Dead Redemption 2 arrives on 7th May, the same day Rockstar's other huge hit GTA 5 leaves the subscription service. The latter has been available since January, so it's had a few months on the service, but Xbox Game Pass subscribers get a 20 per cent discount if they want to purchase GTA 5 permanently.
If you missed Red Dead Redemption 2 when it first released back in October 2018, there probably couldn't be a better time to dive in: we're all stuck indoors, so why not experience nature (and thunderstorms) in a virtual wild west? It's also got a lengthy story, and although the narrative does drag a little at points, the final chapters are rather spectacular. Just as well we've all got plenty of time on our hands.
For the full list of titles available on Game Pass this month, which includes The Outer Worlds, The Witcher 3, the Halo series and more, you can check out our guide here.