Pokémon Go Mega Alakazam counters, weaknesses and moveset explained
How to defeat the mega evolved psychic-type Pokémon.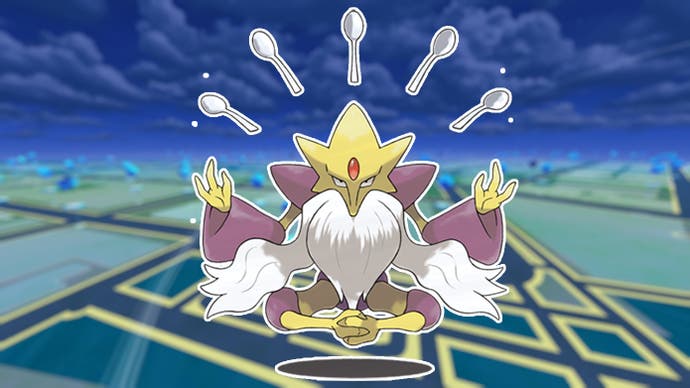 Mega Alakazam is the mega evolution for Alakazam, which was released as part of the 2022 Psychic Spectacular event in Pokémon Go.
Like all mega evolutions, Mega Alakazam can't be directly caught in Pokémon Go. Instead, you need to keep defeating it in Mega Raids until you've collected enough Mega Alakazam Energy for its evolution.
Below you'll find Mega Alakazam's counters and weaknesses to help you defeat in Pokémon Go - just remember you need to have an Alakazam in your Pokémon storage to conduct its Mega Evolution.
On this page:
Mega Alakazam counters and weaknesses in Pokémon Go
If you want to collect Mega Alakazam energy, then you need to defeat it in Mega Raids. Below you'll find the counters and weaknesses for Mega Alakazam to help you achieve this:
Mega Alakazam type - Psychic-type
Mega Alakazam is weak against - Bug, dark and ghost-types
Mega Alakazam counters - Beedrill, Pinsir and Scizor for bug-types. Umbreon, Tyranitar, Honchkrow, Weavile, Darkrai, Hydreigon and Yveltal for dark-types. Gengar, Giratina (Origin Forme) and Chandelure for ghost-types.
Other Mega Alakazam notes - A strong team of dark and ghost-type Pokémon will help you bring down Mega Alakazam. A Mewtwo which knows Shadow Ball is also a good choice for this raid.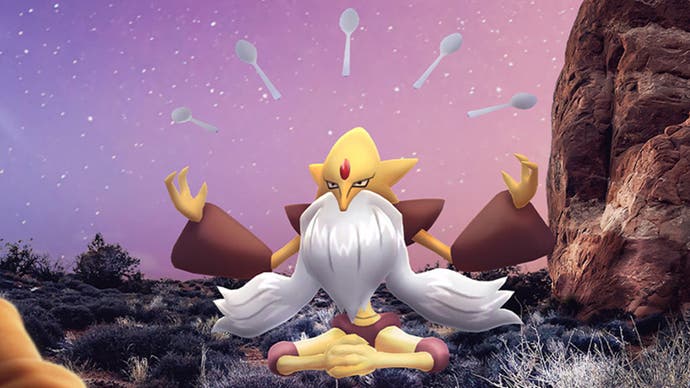 Mega Alakazam moveset in Pokémon Go
Mega Alakazam can use a variety of Fast and Charged moves in Pokémon Go: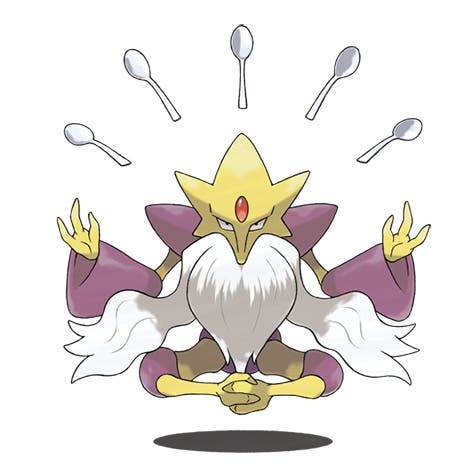 Fast Moves:
Confusion (Psychic)
Psycho Cut (Psychic)
Counter (Fighting - Community Day exclusive)
Charged Moves:
Fire Punch (Fire)
Focus Blast (Fighting)
Future Sight (Psychic)
Psychic (Psychic - exclusive to the Psychic Spectacular event in 2022)
Shadow Ball (Ghost)
Everything we know about Alakazam
Alakazam is a psychic-type Pokémon from Gen 1 who is traditionally only found by trading Kadabra with another player to activate its evolution. Pokémon Legends: Arceus references this evolution method, by having Kadabra evolve after interacting with the Linking Cord item.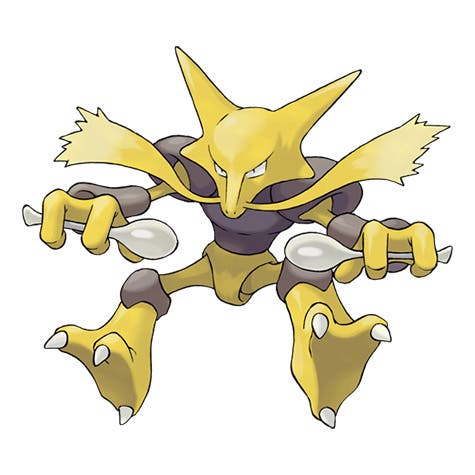 The name and appearance of this Pokémon, like the other members of its evolution tree, was clearly inspired by magic and magicians. Alakazam's spoons are a reference to spoon depending - a common trick used by magicians. (Though Uri Geller is yet to sue Nintendo over this Pokémon.)
The alakazam is also part of the traditional incantation used in stage magic - abracadabra alakazam! This means that when you put all of the names from this Pokémon species together - Abra, Kadabra and Alakazam - they recreate this incantation.
Good luck defeating Mega Alakazam in Pokémon Go!