Pokémon Go Azelf counters, weaknesses and moveset explained
Azelf, one of the Lake Guardians, can occasionally be found in Pokémon Go.
Azelf can be encountered rarely in the wild and in raids during certain Pokémon Go in-game events, making it a good idea to know this Pokemon's weaknesses and counters.
Like Uxie and Mesprit, Azelf is a regional exclusive Pokémon and can only be found in the Americas and Greenland. Even if you live in these regions, you'll find it hard to locate Azelf in the wild due to its low spawn rate.
When Azelf is available in raids, it, like all Legendary Pokémon, will appear in five-star raids. Depending on the strength of your Pokémon, you may need to fight alongside a group of trainers or be able to tackle Azelf by yourself. Either way, remember that you can use a Remote Raid pass if you prefer to play at home.
On this page:
Azelf counters and weaknesses in Pokémon Go
If you wish to defeat Azelf in Pokémon Go, then you'll need to know both it's weakness and the best counters to use against it:
Azelf type - Psychic-type
Azelf is weak against - Bug, dark and ghost-types
Azelf counters - Gengar, Pinsir, Scizor, Tyranitar, Yanmega, Giratina (Origin Forme), Chandelure, Darkrai, Hydreigon and Yveltal
Other Azelf notes - Since Azelf can use the Fire Blast move, it's a good idea to avoid using steel-type Pokémon against it.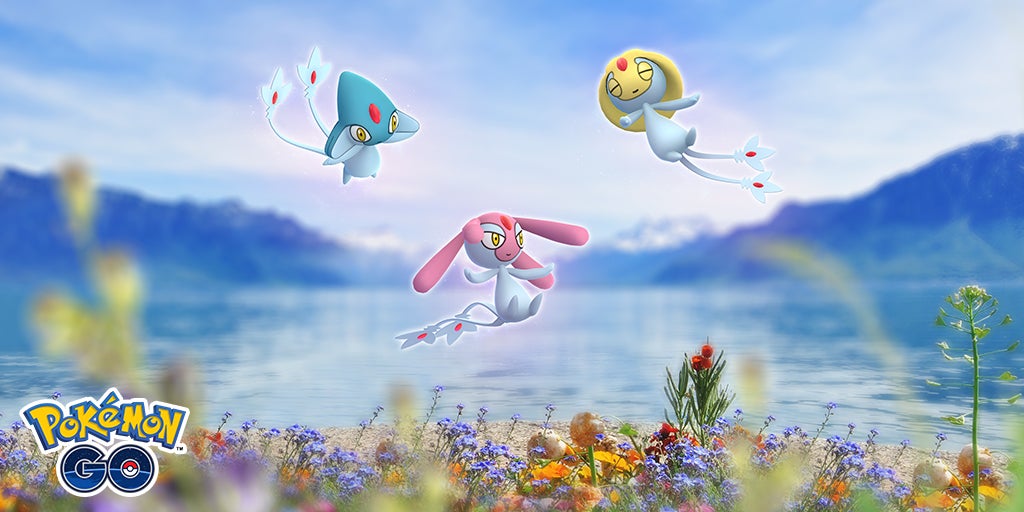 Azelf CP in Pokémon Go
Below you can find the CP levels for Azelf when you're either battling or attempting to catch it in Pokémon Go:
Raid Boss CP - 44,972 CP
Maximum CP when being caught - 1,834 CP
Maximum weather boosted CP (Windy) when being caught - 2,293
Azelf Moveset in Pokémon Go
Azelf, in Pokémon Go, can use a variety of Fast and Charged moves, which include: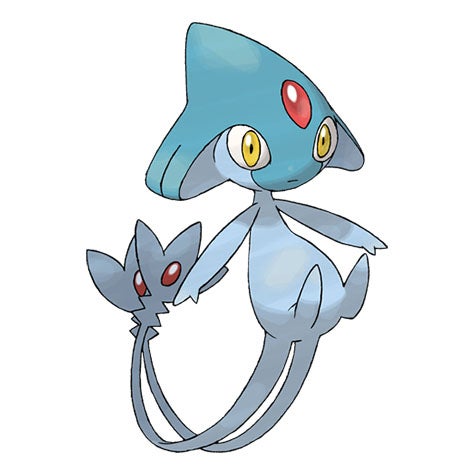 Fast Moves:
Confusion (Psychic)
Extrasensory (Psychic)
Charged Moves:
Fire Blast (Fire)
Future Sight (Psychic)
Swift (Normal)
---
The Season of Rising Heroes is here! The Let's Go event is currently running and it has brought the Let's GO! quest with it, along with a new list of Ditto disguises. As you continue your Pokémon Go adventure, make sure to battle Giovanni, the Team Go Rocket Leaders or in the new Go Battle League season. Don't forget to keep an eye out for Kecleon or, if you purchased it, work on the Masterwork Research: Wish Granted quest. Elsewhere, be sure to use Daily Adventure Incense for the chance of encountering Galarian Articuno, Galarian Zapdos and Galarian Moltres. This incense may also give you encounters with other rare Pokémon in Pokémon Go.
---
Everything we know about Azelf
Azelf is a member of the Lake Guardians who originate from the Sinnoh region. Along with Uxie and Mesprit, Azelf was created by Areceus - i.e. Pokémon god - and made its home at Lake Valor in eastern Sinnoh.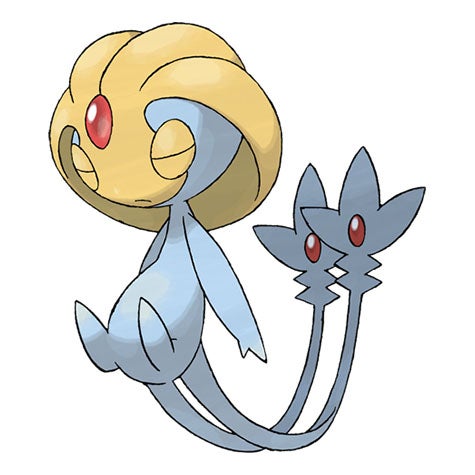 Legends tell that Areceus tasked the Lake Guardians with two important tasks - the first was to calm Dialga and Palkiaif they ever went into a rage and the second was to teach certain abilities to humans. Since Azelf is the Pokémon of willpower, it taught humans the ability of willpower, giving them free action.
Other stories, however, demonstrate a less benevolent side of Azelf, claiming that the Pokémon, wanting to be left alone, would steal the willpower of humans.
Interestingly, the Lake Guardians are currently the only legendary trio in the Pokémon universe that all share the same typing.