PAL God of War II in Q1 2007
Echo echo echo echo.
Sony's officially officially officially announced that God of War II will be out on PlayStation 2 in Q1 2007 - and that's in PAL regions, not just in America.
Developed at Sony's Santa Monica Studio once under the auspices of creative head David Jaffe, it puts players back in newly deified god of war Kratos' muscly bod as he wields a range of new moves and magical powers.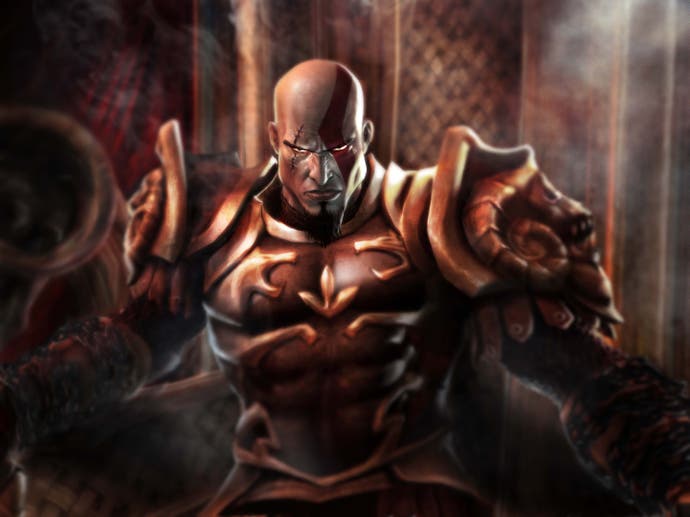 There'll be new mythical encounters and giant boss fights, with appearances from the likes of "the popular Cyclops", Cerberus and Gryphons, across "brutal" terrain ranging "from the undiscovered Sisters of Fate to the Dark Swap and more". We're also told to expect more puzzle-solving.
"In the gaming world, it's rare that a sequel equals, let alone eclipses the original, but I think this is going to be the exception to the rule in terms of quality, gameplay and story," said Jaffe, who's clearly getting back into it all. "I always said that God of War was my dream game, well no longer, God of War II really is the game I've always wanted to play."
Nice one Dave - and if the game's as much fun as we've had trying to write about it, it should be mega!