Massive God of War 4 leak points to Norse mythology setting
Thor, blimey.
God of War 4 has a Norse mythology setting and series star Kratos wears a beard, according to a huge leak of assets.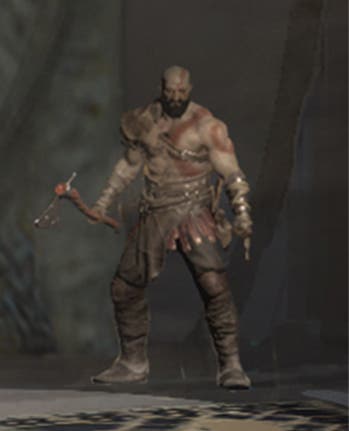 Video game industry insider Shinobi602 teased the Norse mythology setting on Twitter before NerdLeaks dug up concept art from the website of someone who worked at developer Sony Santa Monica Studio in late 2015. That website is now offline.
NerdLeaks and its Twitter account are, at the time of publication, also offline, perhaps as a result of Sony's angry finger wagging. But, as you'd expect, NeoGAF has archived all the images.
So, what do we know? Well, it looks like Kratos can use an axe to cut vines and create bridges and walkways. Environments include Alfheim and "Land of the Fairies", reinforcing the Norse mythology setting.
News that Sony Santa Monica is working on a new God of War comes as no surprise. Back in December 2014, Santa Monica Studio's creative director Cory Barlog confirmed development had begun. At the time he said the new game was not a prequel. A reboot, perhaps?
God of War 4 is expected to launch on the PlayStation 4 - and there are whispers it'll also make use of the extra horsepower of the not so super secret PS4K, too, whenever that comes out.
E3 is only a couple of months away!