Save on a ton of PC games in the Fanatical Black Friday sale
Find discounts on God of War, Persona 5 Royal, Evil West and much, much more.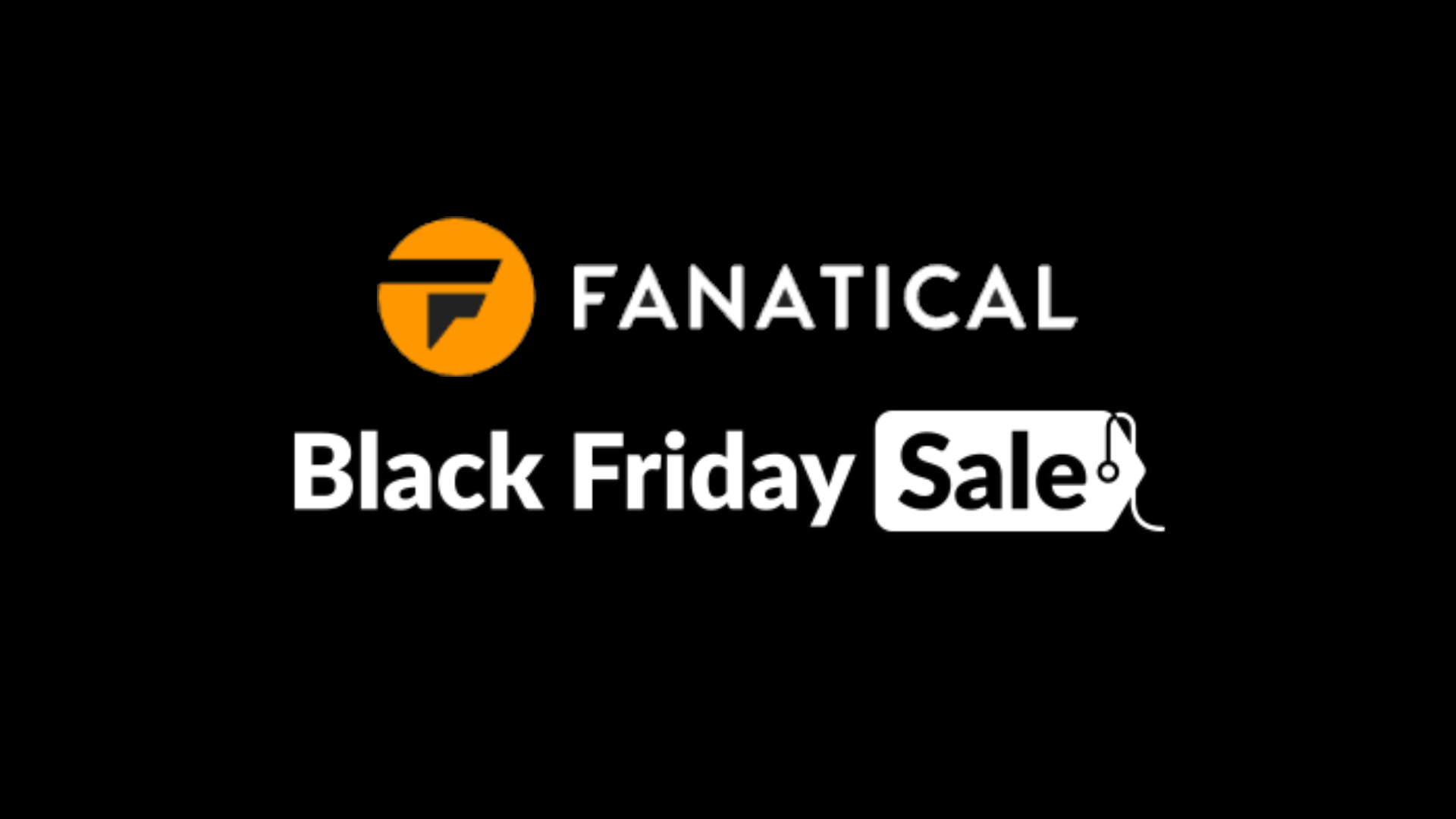 Fanatical has kicked off its Black Friday 2022 sale, slashing the prices of various games with savings of up to 80 per cent on a massive selection of PC titles.
With such a wide list of possible deals to sift through, we've saved you some time by searching to find the absolute best deals you can score as part of this sale, including the likes of God of War, Lost Judgment, Doom Eternal and much more!
Fanatical Black Friday sale 2022
Within the Fanatical Black Friday sale, there are a range of offers, many of which include newer releases such as Evil West, A Plague Tale: Requiem, and Persona 5 Royal. Whilst we're recommending plenty of deals below, if there's any that take your fancy, we do suggest you pick them up quickly due to the low stock on some of the game codes available for purchase.
Take a look at this wide selection of PC games available to buy.
Fanatical Black Friday deals
| | |
| --- | --- |
| | Pick up the new release of Evil West - developed by Flying Wild Hog, this release takes you into a western world where combat is every bit as gratifying to play as it is to watch with an array of abilities and weaponry at your disposal. |
| | Experience the second part to A Plague Tale's story, set a few months after its predecessor, Innocence which is also one sale for £14.69. |
| | Relive - or experience for the first time - Persona 5's expansive JRPG world, complete with aa wide array of its downloadable content bundled in. |
| | Play the critically-acclaimed reimagining of the God of War series, an action-adventure game with gratifying combat and a story that focuses on the growing relationship between father and son, set with a backdrop of Norse mythology. |
| | Get the base Assassin's Creed Valhalla game for just £15 now. Deluxe Edition, and its Dawn of Ragnarok expansion also available, separately or bundled in as part of the Ragnarok Edition. |
| | Unlock the whole Anno 1800 experience for more than half its RRP. |
| | Play as Aegis, a mechanical masterpiece, as you work to save the French Revolution in this challenging action-RPG. Also on sale with 30 per cent off is the game's Bastille Edition that unlocks the 'Discus Chain' DLC, as well as an upcoming content release called 'Cagliostro's Secret' that features a new area, characters, enemies, weapons and more. |
| | Save £10 on a sci-fi sandbox game that's out of this world. |
| | Save just under 80 per cent with this deal on Doom Eternal's Deluxe Edition containing various DLC packs, as well as access to two campaign add-ons, already released and available to download and play. If you just want the Standard Edition to start with, that's on sale too for £7.51. |
| | Pick up this double collection containing both the first Judgment game, as well as its sequel Lost Judgment. They're also both on sale separately too, though it's cheaper buying them together via the collection. |
| | This is a deal you don't want to miss - experience the full MGSV experience with this collection containing prologue title Ground Zeroes, main game The Phantom Pain and online mode, Metal Gear Online. |
| | Get the entire collection of Rocksteady-developed Batman-Arkham games for a massive 87 per cent saving. The WB Games-developed Arkham Origins is also on sale for £3.29 which combined would fully round off your Batman game collection. |
| | Swing around as the Spider-Man himself in Insomniac Games' brilliant Spider-Man Remastered, and then pick up their follow-up title, Miles Morales, just released on PC and also on sale for £35.99, a 10 per cent saving! |
| | Enter the world of Horizon with all of its post-launch updates and DLC, including the Frozen Wilds expansion. |
| | Visit the wild world of Yakuza with Like A Dragon's Ichi Edition which also includes its day one edition bonus content. |
| | See the precursor to the Persona franchise in this remaster of one of the most popular Shin Megami Tensei games to date, Nocturne. |
| | Save 80 per cent on all the major beats Dying Light has to offer, including both The Following and Hellraid DLCs, and all additional themed cosmetic and gear packs. |
| | Experience one of the most well-renowned games of all time in the sequel to the western epic. |
| | The Gold Edition comes with a season pass for three new DLCs that let you play as Far Cry villains. Fanatical also have the Standard Edition and Deluxe Edition available too, each 72 per cent off. |
| | Embark on an Ace Attorney journey that's set in the 19th century and play as an ancestor of the iconic protagonist Phoenix Wright. |
| | Start your own cult and build a community of woodland followers whilst playing as a possessed lamb. |
| | Get this Deluxe Edition for better than half price. The Standard Edition is also available, as is the Galactic Edition, bundling a multitude of character packs alongside the base game - though this offer isn't as significant as the other two. |
| | Embark on a new RPG adventure with the latest game in the Tales series. |
| | The Deluxe Edition costs a few quid more than the Standard Edition, but comes with additional content such as the Streetwear Outfit Pack, and Shinobi Outfit & Kunai Weapon. |
| | Get 36 per cent off the latest expansion DLC for Monster Hunter Rise. Keep in mind that you'll need the base game to be able to play this expansion, which is also on sale for £14.51, down from £32.98. |
| | Decide the fate of nine camp counselors in this cinematic tale built within a game that can also be played with up to seven friends. Additionally, as part of this edition, you'll gain access to additional costumes for each character, a History Visual Filter Pack and early access to the 'Death Rewind' system that allows you to rewind time and fix mistakes you make that lead to a character's demise. If the bonus content doesn't interest you, the Standard Edition is on sale too for £5 less. |
| | Save 17 per cent on the latest survival horror game in the Resi franchise. Pick up Village, and then its Winters Expansion DLC, also discounted and available for £13.56, giving you access to extra Mercenaries content, a third person mode for the main game, and the Shadows of Rose story DLC set a few years after the events of Village. |
| | Grab this awesome JRPG for just over £18, a massive 79 per cent discount. The Ultimate Edition includes a Season Pass, digital art book, full soundtrack and more. |
---
There's a ton of great deals going on around the worldwide web right now, including further deals on PC titles at Humble Bundle. Outside of that, if you want to stay up to date with whatever other deals are popping up left, right and centre, be sure to give us a follow on our Jelly Deals Twitter, where we'll be posting continously with all the best deals we find. If it's PC hardware and accessories you're on the hunt for though, our friends over at Digital Foundry and Rock Paper Shotgun.