Actor Michael Clarke Duncan dies aged 54
Famed for The Green Mile, but star of video games, too.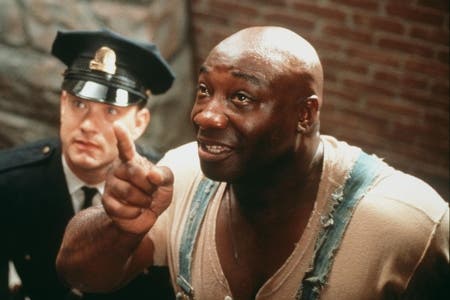 Actor Michael Clarke Duncan died on Monday after two months of treatment following a heart attack. He was 54 years old.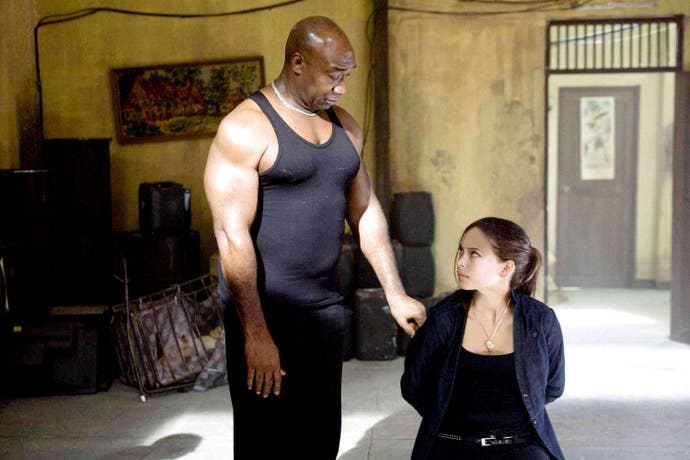 The huge man - 6'5", 300 pounds - is best remembered for his Oscar-nominated role in the Tom Hanks prison film The Green Mile. But he's also had noteworthy roles in video games over the years.
IMDB credits him as Atlas in God of War 2; Vice Kings gang leader Benjamin King in Saints Row; Blackmore in The Suffering: Ties That Bind; Slaad Lord Ygorl in Forgotten Realms: Demon Stone; and soldier Wardog in SOCOM 2: US Navy SEALs. Go back even further, and Clarke Duncan was Hawk in Soldier of Fortune; the voice of a Klingon in Star Trek: Klingon Academy; and a security guard in Panic in the Park (what?).
Michael Clarke Duncan also starred as boxer Balrog in terrible game-to-film adaptation, Street Fighter: The Legend of Chun-Li.
Michael Clarke Duncan was a bodyguard before being an actor, protecting the likes of Will Smith, Martin Lawrence, Jamie Foxx, LL Cool J and The Notorious BIG. But he jacked that in after Biggie was shot and killed in 1997.
His proximity to the stars helped kick-start his acting career, with appearances on the Jamie Foxx Show and The Fresh Prince of Bel-Air. But it was his role in Armageddon, and subsequent recommendation by Bruce Willis to have him star in The Green Mile, that set him on the road to stardom.