Sony announces God of War reboot
Featuring Kratos with a larger beard and possible son.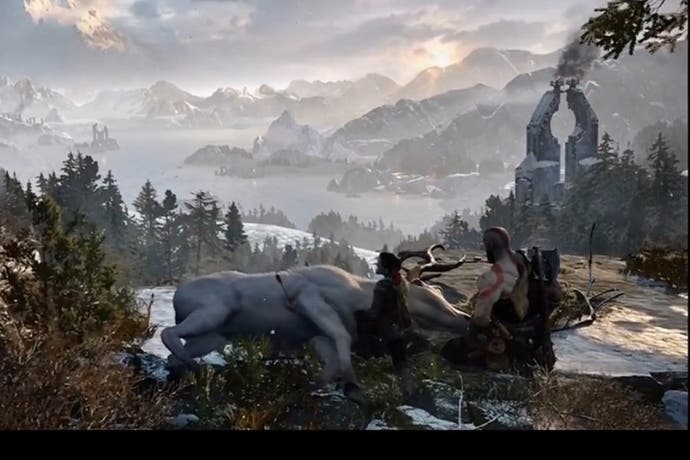 Sony revealed an all new God of War game. It's called (wait for it)... God of War.
Kicking off Sony's E3 2016 press conference, the publisher rolled the following footage showing series stalwart Kratos taking care of a young boy in the wilderness.
Kratos looks a bit older than we remember. Plus he's changed his facial hair from a goatee to a full beard.
It all looks a bit odd, as it's going for a grittier, more realistic vibe in a series known for its ridiculous far-flung fantasy. Can anyone imagine the comically cruel Kratos transforming into this stern, but loving father? Guess that's why it's a reboot. What do you make of it?
PlayStation also had a bunch of other announcements at their showcase, which you can catch up on with our E3 guide.