'E3 2022' schedule guide: All conference dates, times, and streams
There is technically no E3, but summer shows are still taking place.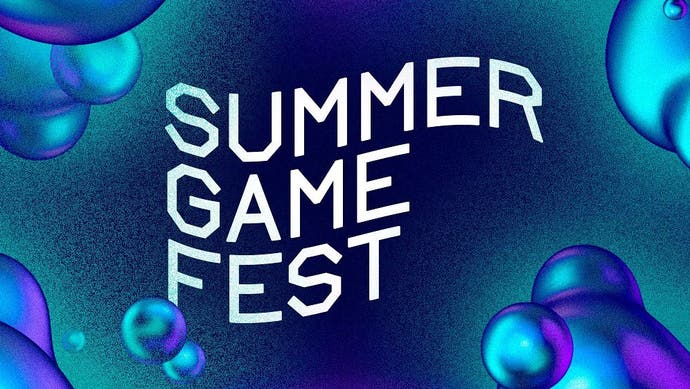 'E3 2022' sees the annual run of June conferences take the strangest turn to date - with the cancellation of E3 itself by organisers the ESA - both in-person and virtually.
Despite this, most conferences are still going ahead as usual - meaning we are still experiencing E3 in all but name. With Geoff Keighley's Summer Game Fest leading the charge, you're welcome to try and combine the two - Geoffcon? G3? Geoff3? - but to be safe, let's stick with E3 for another year.
Regardless, after experimenting with summer-long conferences at the start of the pandemic, publishers have adopted the familar week-long rush of announcements - starting June 9th - with the likes of Microsoft, Future and also Netflix taking part in a series of live streams.
This page presents you with a complete E3 2022 conference schedule as we know it so far - running in chronological order - and will be updated as more events are announced.
E3 2022 explainers on this page:
Jump to see more details about every upcoming E3 stream, listed in chronological order:
If you've followed our E3 guides from previous years, as well as date and time details, we provide some background reading so you know what to expect ahead of time - but as always, there's bound to be a few surprise announcements along the way.
As for E3 stream links, we'll be populating the page with links as each press conference just as each one goes live. As is tradition, most shows will have dedicated live texts on the Eurogamer home page, so if in doubt, check there - it'll be lovely for you to join us!
---
E3 2022 conference schedule at a glance
With pandemic-related delays continuing - recent casualties include Breath of the Wild 2 and Starfield moving to 2023 - and some publishers (such as EA and Sony) likely not showing up at all this June, it's best to temper your expectations for what's to come.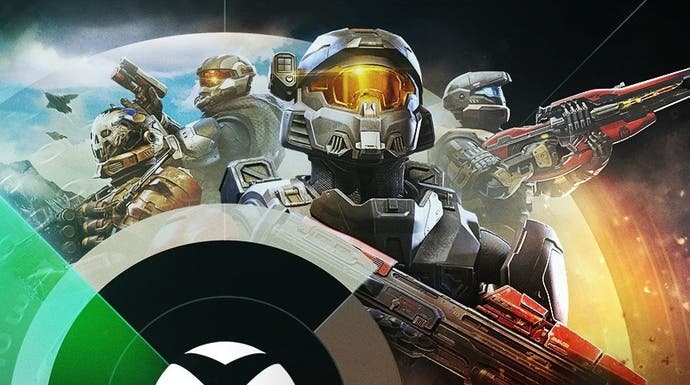 Despite what will likely be a low key event, we still have the likes of Microsoft and Bethesda preparing a showcase - we'd like to think they will have something to fill that Starfield-shaped hole in the schedule - and with the new generation now in full swing, there's bound to be some teasers to get people excited for the years to come.
Here's when every remaining 'E3 2022' conference is scheduled to go live at a glance.
E3 2022 schedule
Conference Date (UK)
UK time (BST)
EU time (CEST)
East Coast US time (EDT)
West Coast US time (PDT)
FF7 25th Anniversary celebration
Thursday, June 16th
23:00
00:00
Friday
18:00
15:00
10 Years of Dragon's Dogma
Thursday, June 16th
23:00
00:00
Friday
18:00
15:00
Annapurna Interactive Showcase 2022
Thursday, July 28th
20:00
21:00
15:00
12:00
Here's every conference in order which has yet to be broadcast, one-by-one:
Final Fantasy 7 25th Anniversary Celebration - Thursday, June 16th
UK: 11pm (BST)
Europe: 12am - on Friday, June 17th (CEST)
East Coast US: 6pm (EDT)
West Coast US: 3pm (PDT)
If you want to be reminded of the fact Final Fantasy 7 is somehow 25 years old and time's cruel advance marches ever on, then Square Enix has the event for you.
Taking place at the same time as the 10 Years of Dragon's Dogma event - see below - this checks in at a scant 10 minutes.
Expect "a first look at all the information surrounding the 25th anniversary of Final Fantasy 7". Between that and the runtime, it doesn't give us much room to play with, but expect updates on the likes of mobile battle royale The First Soldier and mobile remake of the original Ever Crisis, and hopefully - hopefully! - a first look at FF7 Remake Part Two.
You can watch along here:
10 Years of Dragon's Dogma - Thursday, June 16th
UK: 11pm (BST)
Europe: 12am - on Friday, June 17th (CEST)
East Coast US: 6pm (EDT)
West Coast US: 3pm (PDT)
Taking place at the same time as the Final Fantasy 7 25th Anniversary Celebration - see above - this was revealed on Monday's Capcom Showcase.
There's no news here of what to expect - could it finally be the long-awaited Dragon's Dogma sequel? Could it? We'll have to wait and see.
Annapurna Interactive Showcase 2022 - Thursday, July 28th
UK: 8pm (BST)
Europe: 9pm (CEST)
East Coast US: 3pm (EDT)
West Coast US: 12pm (PDT)
Returning for another year, the Annapurna Showcase offers announcements and updates of the projects its publishing.
It's likely we'll see more from Falcon Age developer Outer Loop next project Thirsty Suitors, while Stories Untold and Observation developer Nocode has a project in the works with the publisher - and perhaps we could see a first look.
To give you an idea of the level of announcements we can expect, last year we saw a release date confirmation for The Artful Escape and Solar Ash, as well as reveals for Neon White and Outer Wilds expansion Eschoes of the Eye.
What has been announced at 'E3 2022' so far?
As 'E3' goes on, we'll be shuffling out conferences which have aired and posting links to round-ups we've published - allowing you to catch up on any announcements in reverse chronological order:
Where are Ubisoft and Nintendo's 'E3 2022' conferences?
If you've followed E3 conferences before, you'll notice one of the big three console publishers - Sony - is inconsistant of whether it'll show up for a summer show. They are, as predicted, doing a State of Play on Thursday, 2nd June - the details of which you can find above.
Ubisoft and Nintendo should show up again this year - they streamed on the Saturday and Tuesday respectively - while EA has already confirmed it is skipping the summer period entirely.
Hope you enjoy all of the different showcases this June!