Fortnite Chapter 3 estimated release date, live event as it happened, and what to expect from Chapter 3
What awaits us in Chapter 3?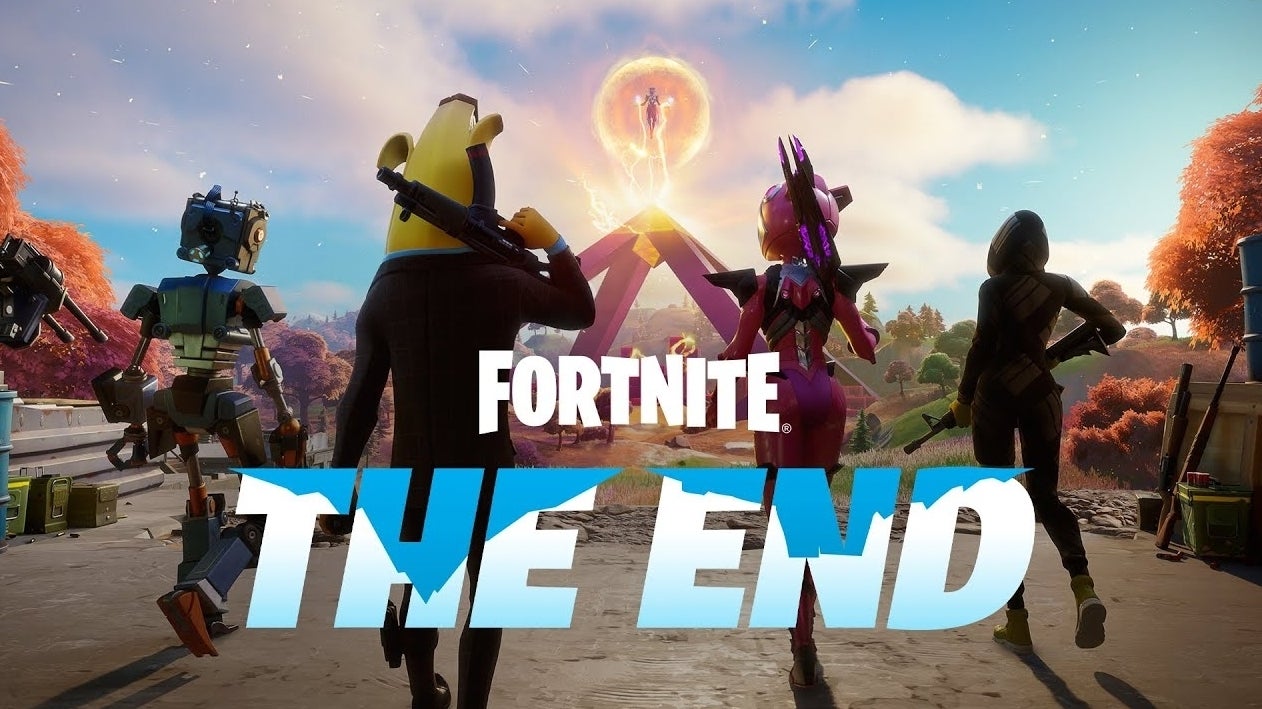 Fortnite's The End was a surprise - ushering in the Chapter 2 Season 8 finale two seasons before many of us expected it to.
As with the end of Chapter 1, the finale of Chapter 2 went out with a bang - and some downtime - before a new map and more with the arrival of Chapter 3.
The page explains The End event time, and what we can possibly expect from Fortnite Chapter 3.
On this page:
When is the estimated Fortnite Chapter 3 release date now the live event is over?
Update 6th December: With Chapter 3 now live, you can use the guides listed below to get a heads start:
Update 4/12/21 9:30pm UK: That was something, wasn't it? Following the Cube Queen's defeat and the Island's big flip, the game is currently no longer playable.
What's next? As with between Chapter 1 and Chapter 2, we expect a period of downtime while developer Epic works on bringing Chapter 3 online.
We expect the Chapter 3 release date (or specifically, the Chapter 3 Season 1 release date) to take place within the next 48 hours. Based on what happened last time, this should be around Monday morning or afternoon UK time.
However, since Epic has technically done this before, it's possible things might be quicker. Or slower! We can't be certain either way - but our best guess would be to discount the rest of the weekend, and pin your hopes on Monday at the earliest for Fortnite to come back online.
ORIGINAL STORY: The Fortnite The End event will take place on Saturday, December 4th, and will go live at the following times:
UK: 9pm (GMT)
Europe: 10pm (CEST)
East Coast US: 4pm (ET)
West Coast US: 1pm (PT)
The End playlist, which is where the live event will take place, will begin 30 minutes before the above times - and based on the popularity of previous events, it's highly recommended you log in then to ensure your place to see the finale.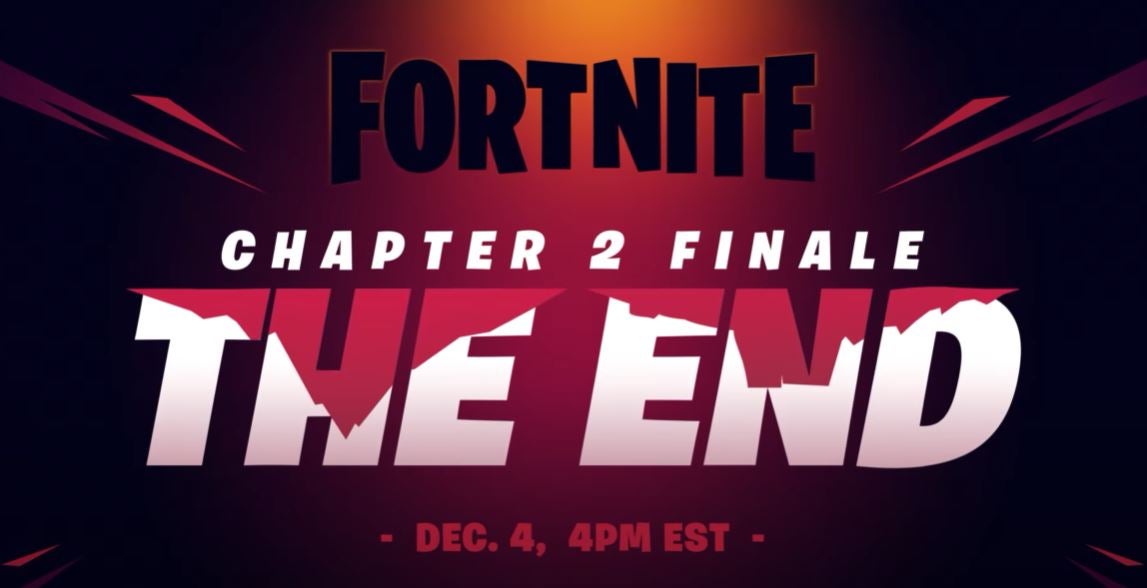 The End is a one-time event - and those who participate will unlock a special Loading Screen and Wrap.
You will also be able to squad up with 15 other players if you prefer to bring friends along for the ride.
This is also when Fortnite Chapter 2 Episode 8 will end. Before the event, you should spend your last Battle Stars for the Season 8 Battle Pass - if you don't then these items will be automatically used on the earlier available rewards, which could lead you to missing out on something you had your eye on - as well as collect colour bottles for Toona Fish and the Cube Queen skin.
What can we expect from The End and Chapter 3 in Fortnite?
Developer Epic Games has confirmed The End event start time and date, as well as some general plot details, giving us some idea of what to expect from the event:
"With The Convergence complete, The Cube Queen prepares her endgame for the Island and nothing will ever be the same. Grab your weapons and fight the ultimate destroyer of all reality. Join "The End," a one-time only, in-game event and battle for your legacy."
It has also confirmed that this is the "finale of Fortnite Chapter 2" - which means once the event ends, Chapter 3 will begin.
Well, technically - though not confirmed, we imagine the transition between Chapter 2 and Chapter 3 will be similar to that between the first two seasons, with a lengthy period of downtime as Epic prepares for the arrival of Chapter 3.
Last time this was around 36 hours - with nothing but a black hole for players to watch for the duration - and we can imagine this will be the same here. If so, then you can expect to start playing Chapter 3 sometime late Monday morning / early afternoon UK time.
From there, based what happened with Chapter 2, our guesses and some leaks of upcoming in-development features for what Chapter 3 will bring include:
A new Fortnite map (whether it will feature elements of previous maps, as with Chapter 2, are unknown)
New features (leaked suggestions - and not confirmations - include weapon attachments and a sliding mechanic)
Engine upgrade (including a transition to Unreal Engine 5)
As mentioned, some of these are based on leaks, others are our guesses. For one, Chapter 2 introduced some major new mechanics not seen in Chapter 1 - fishing and swimming among them - and a new Chapter is the perfect opportunity to make such advancements. Leaks suggest weapon attachments and sliding in particular - though who knows whether those will happen.
An upgrade to Unreal Engine 5, meanwhile, is definitely in the works at some point - with Epic confirming it is "committed to battle-testing the engine in-house, as we prepare to ship Fortnite on UE5 across all platforms down the line".
Though the engine isn't available to ship fully to developers until early 2022, Fortnite Chapter 3 could be the perfect opportunity to put it through its paces. It should shine on next-gen consoles in particular - but is designed to work across all systems, including lower-end devices too.
As for the new map - that feels like a given, even if there are no hints for what to expect. But we imagine it'll offer some throwbacks to previous locations and storylines - and hopefully it's own identity as well.
It's possible more teases will come in the week leading up to The End event. Either way - make sure you get everything you want to done before Chapter 2 Season 8 is gone for good!