Fortnite Chapter 2 Season 2 release time, and everything we know about the new Fortnite season
Thanks to teasers and an ARG.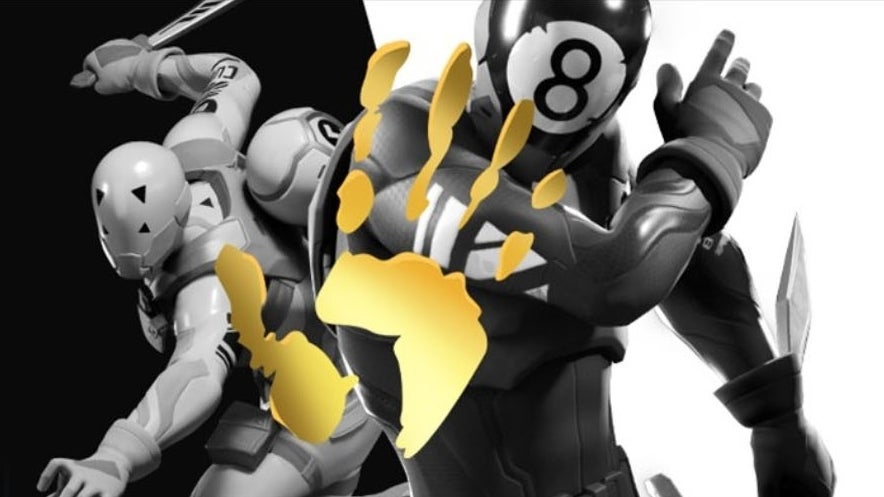 Fortnite Season 2 follows what was arguably the biggest launch in Fortnite history - Fortnite Chapter 2 - which ushered in hundreds of tweaks and changes, an entirely new map and a spectacular black hole finale.
Needs to say, expectations for what's next are high. We have Fortnite Season 2 Chapter 2 release date following last year's extension, which has made Season 1 the longest to date, and teasers suggesting what to expect.
On this page:
When is the new Season of Fortnite coming out? Fortnite Season 2 release date and estimated start time in UK, Euro
UPDATE (11am): The downtime is over! You can now jump in. If you're away from the game, there are two new trailers showing off what's to come in Season 2 - a spies and secret agent theme, which is reflected in new Battle Pass skins with Maya, Midas and Mewoscles - as well as the new map, henchmen, and a new Victory Umbrella.
You can see it all in action below:
ORIGINAL STORY: In Chapter 1, the length of an average Fornite season was around 10 weeks. Chapter 2's debut season however has been much longer - lasting for around four months.
After announcing an extension before Christmas, developer Epic Games has confirmed the Fortnite Chapter 2 Season 2 release date is Thursday, February 20th.

Epic has confirmed the Fortnite Chapter 2 Season 2 start time is as follows:
UK: 9am (GMT / UK)
Europe: 10am (CEST / West Europe)
East Coast US: 4am (EST / East Coast US)
West Coast US: 1am (PST / West Coast US)
The new season will launch a couple of hours after the above times, where there will be a period of downtime and a sizeable patch before things resume.
As always, all previous challenges will vanish when a new season begins, so make sure you've unlocked all the rewards you want to keep before the above date.
What is coming in Fortnite Chapter 2 Season 2? Theories and themes so far
Before we get to the main theories about the new season, Epic has confirmed two smaller changes coming to Season 2 ahead of time - one is changes to team rumble, and the other the ability to mute licensed emote audio - which is perfect for streamers.
So - here's what we know so far. As part of the Season 2 Chapter 2 release date announcement, Epic teased what is coming next as part of a redacted message - hinting it would "feature" something "with multiple" other things.
Here's what it said:

Beyond that, what we know about the new season - such as a theme - is officially unknown, though some Fortnite teasers have been giving us a good idea of what to expect when it launches - and that's to do with gold, and the next step in an ongoing story with the mysterious organisation Alter.
The main Fortnite theory begins with a new skin that has recently been discovered in the game's files - the Legendary tier Oro, a golden skeleton dressed in kingly attire.
Fortnite season 2 chapter 2 theory from r/FortNiteBR
The first connection between Oro and the current ARG is the phrase 'Oil Rig Operation' that was heard in the messages from the English language phone numbers found on the posters. 'Oil Rig Operation' could easily be a backronym for Oro, with the messages suggesting that this skeleton is either running the mission or its actual purpose in some form.
This connection was deepened when user discussing Oro on both the Fortnite Discord and reddit were among those to become 'Activated.'
Oro could also be connected to the evil organisation Alter, which is trying to establish its power on the island.
Recently, certain in-game certain household objects have been turned to gold in the Eye Land area. It's almost like King Midas has been visiting...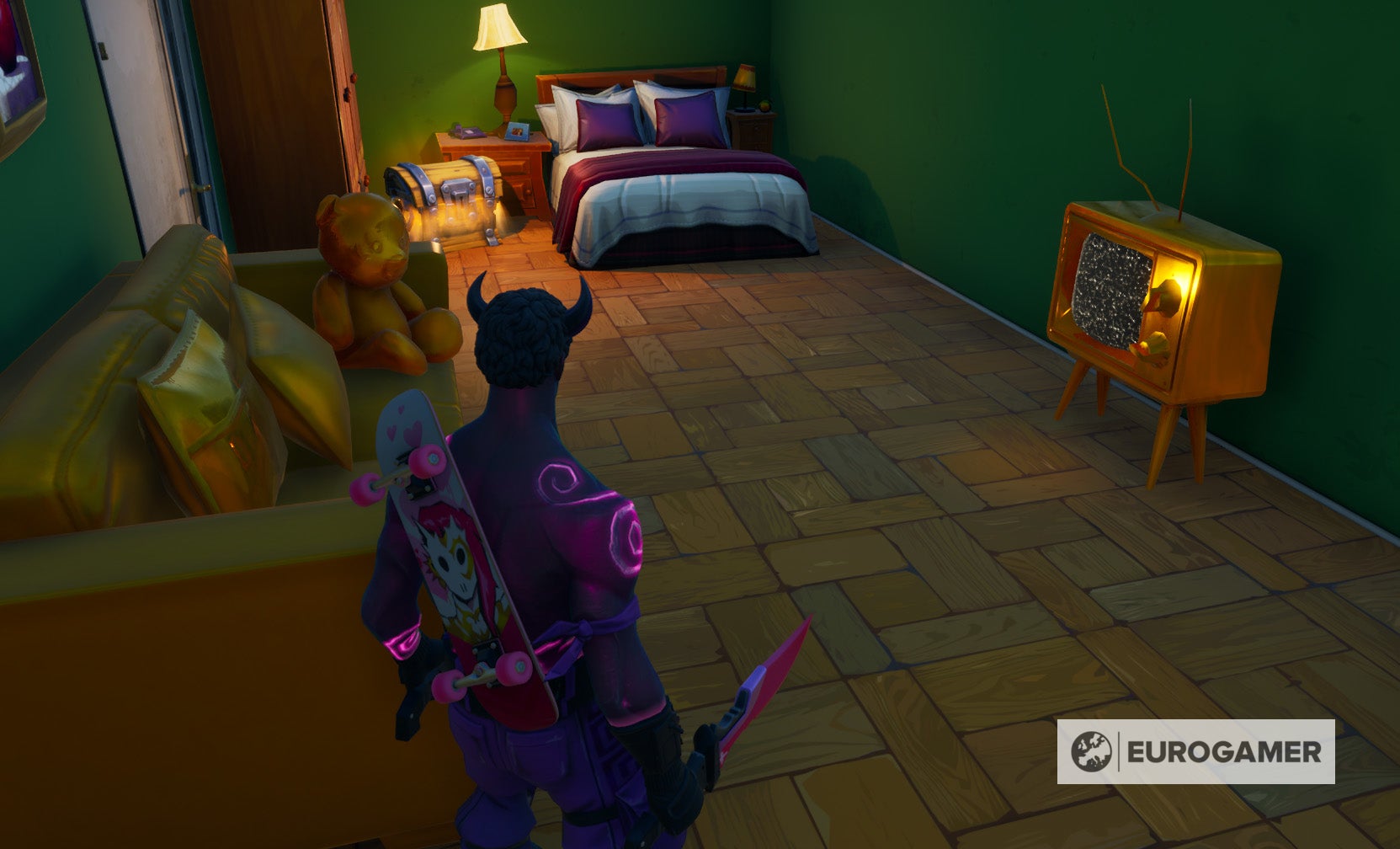 One of these objects is a toilet. What makes this toilet stand out, however, is that, lying on top of its lid, is a folder with the Alter logo on it, which does hint at a connection between the two.
The question this leaves us with though is - what exactly is this connection? Does Oro work for Alter or is this skeleton being hunted by the organisation?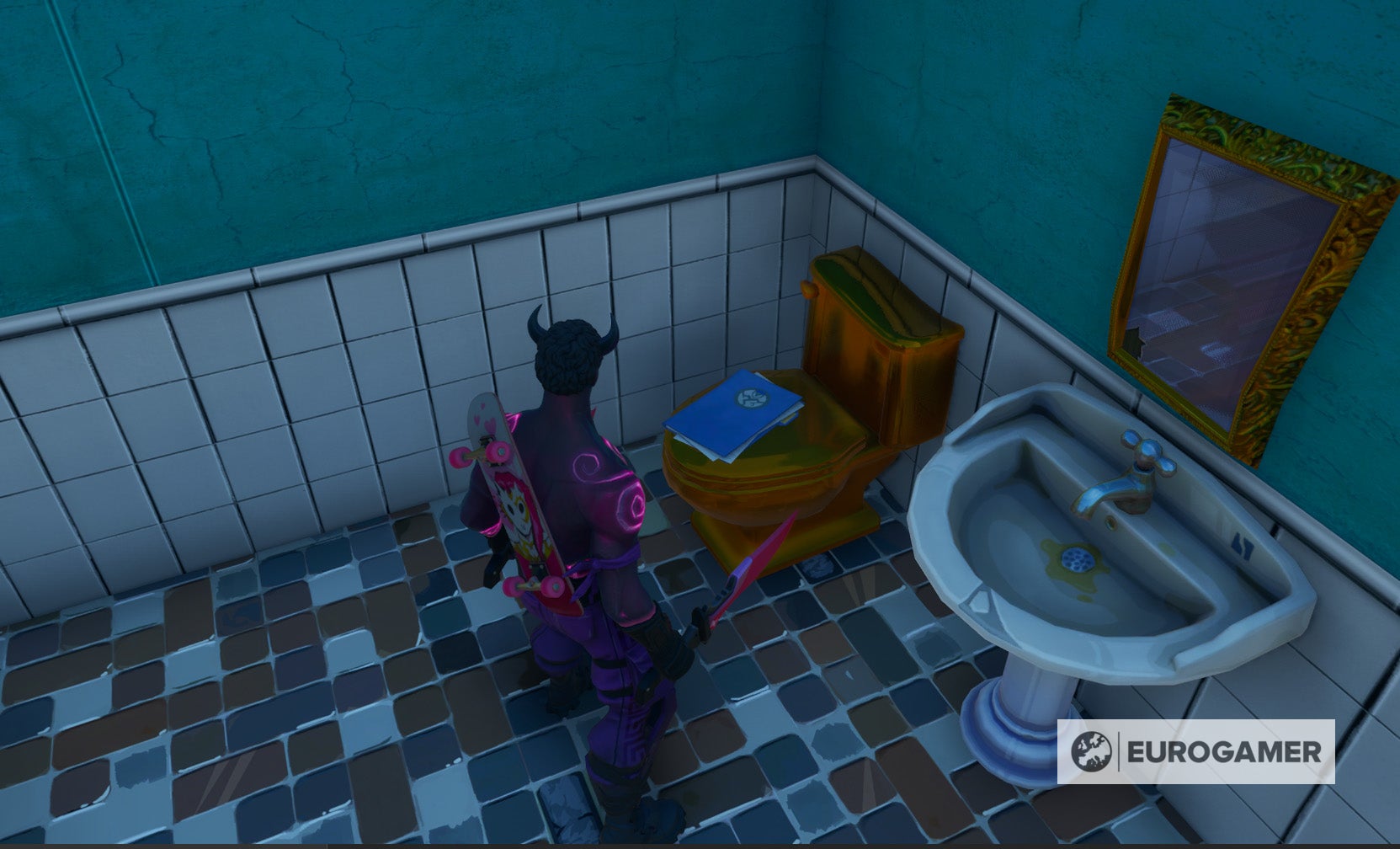 Finally, there is still the mystery of the cat-like noises at the end of the phone calls.
An audio file recently datamined from Fortnite mentions someone called 'Agent Meowsicles.' When this audio file is put through an audio spectrometer, the file shows the image of a cat and a fish.
Could 'Agent Meowsicles' the person - or cat - behind the phone calls? Could this be a hint at a new skin?
How have fans arrived at these theories though? Well, it's time to take a dive into the latest Fortnite ARG?
Fortnite Chapter 2 Season 2 ARG explained
Fornite has enjoyed using ARGs to tease its fans about upcoming story and game developments in the past (remember that burger in the desert?) and Chapter 2 Season 2 is no different.
It all began on February 16th when fans in São Paulo found a mysterious Fortnite advert featuring a golden hand print and a phone number in a metro station.
Possible leak teaser found in metro from r/FortNiteBR
Ringing this phone number they received a message, which was, thanks to pedrocontinuous from reddit was translated from Portuguese into 'Yes sir, the agents were contacted. Vault access card acquired.' It was ended up a series of weird cat noises.
More posters were shortly discovered in San Franciso, Melbourne and other major cities dotted across the globe.
Dusty1739 from reddit called this phone number and heard, 'Agency recruitment (unintelligible) is a go. Happy hunting agents! The oil rig operation is a go!' This was then followed by more catlike noises - keep those cat noises in mind.
While this was happening, on February 16th the official Fortnite Twitter page changed its header to a picture of 8-Ball and Scratch. Now this could be seen as one final promotion for Chapter 1 Season 1 if it wasn't for the ominous gold hand-print sitting in the middle of the image.
More weird events would occur on the Fortnite Discord when a new bot, called The Agency, appeared and began to give users a new role - 'Activated.' This would also occur on Fortnite subreddit as well.
The action began on the official Fortnite Twitter page as well on the 17th of February when a transmission, seemingly sent from the golden hand organisation, was intercepted.
Multiple screens of this transmission have been posted on the Fortnite Twitter feed. This includes a blurry outline of a face, followed by a closer look at this face, though it's still hard to see, and some small pictures, which includes two people using gliders and logo for the evil organisation, Alter.
This second picture is also accompanied by the work henchmen or goons from various languages, suggesting that this message is either for, from or detailing the activities of the organisation's henchmen.
The third picture is a non-version of this face, but now with a mask placed upon it. The various version of 'Henchmen' is still present, but in the top-right corner sits a map and there are more images.
ARG-savvy fans from reddit placed this image in Photoshop and found that there was a new location hidden in the background. This has been identified to the new version of Eye Land, which sits in the middle of the new map, by several fans on reddit. The image hints at a base being built on the island, including a jetty and a helipad.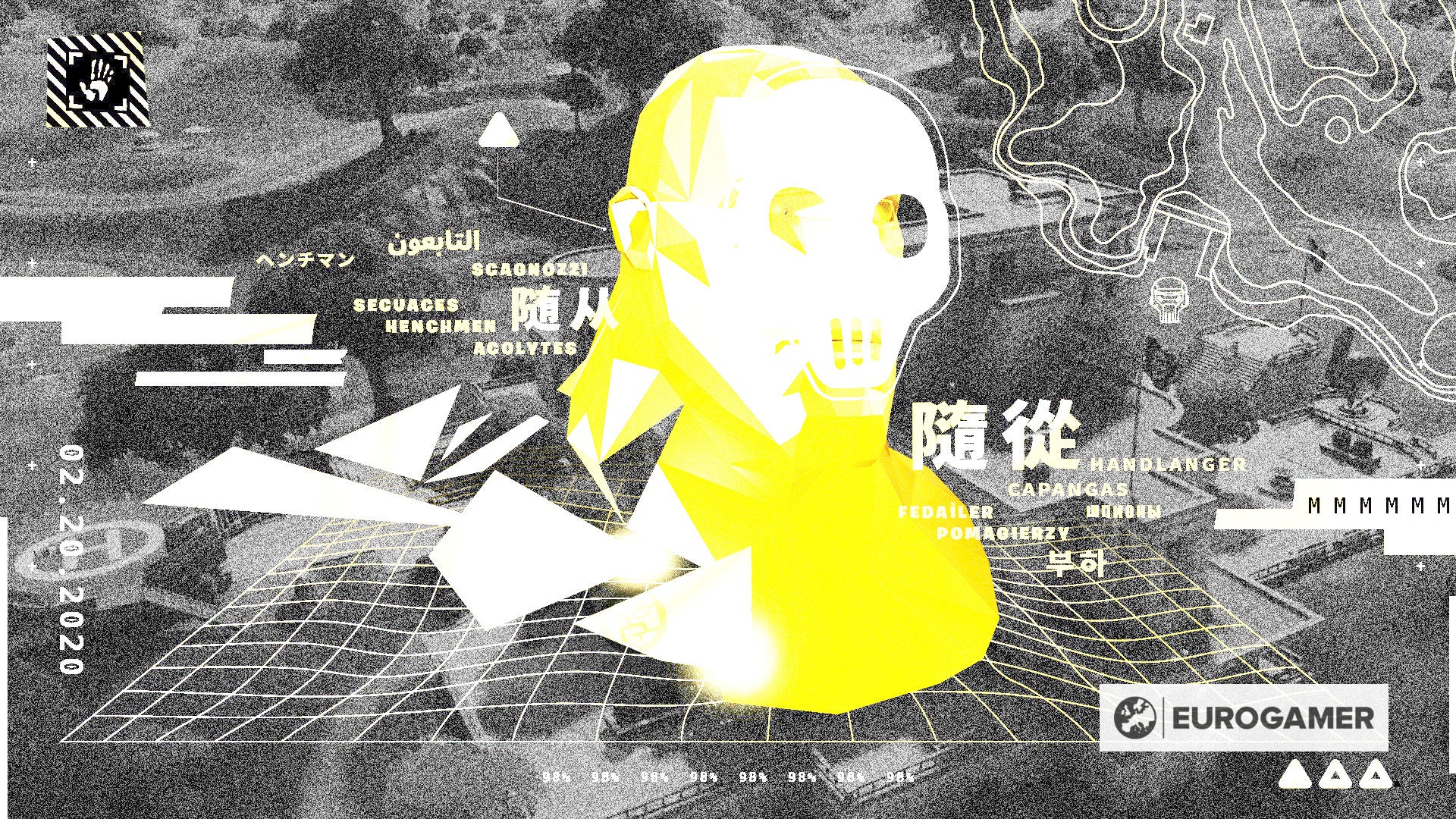 At the moment the last part of the transmission was posted on 18th February and is a picture of a stick of dynamite, surrounded by the word 'Danger.' It's unclear whether this is part of the original transmission or whether the sender has realised its being intercepted.
More have been tweeted as we get closer to the Season 2 launch:
Including one that's 'Declassifeowied':
How does Fortnite Season 1 tease the events of Season 2?
Usually, Fortnite has a tradition of rolling out changes to the map throughout a season, followed by a live event sometimes teasing what's next. But with the new map and a minimal set of changes in recent weeks, clues have been few and far between.
That's not to say nothing has happened in Season 1, with the community piecing together a storyline running through loading screens and end of season skins.
The following video by Top5Gaming recaps this in good detail, with EGO - who landed on the map following Chapter 1's Season X finale and constructed all those EGO Outposts - fighting an evil organisation named Alter.
Long story short - Alter has been creating an army of Sludges, alternate versions of EGO characters, and could be after Chapter 1's Zero Point (or even Kevin the Cube!) to help defeat EGO. All this could then culminate at a mountain bunker where Alter is based:
However, with this story playing a fairly low-key role, it's possible this won't be the focus of the next season or an end-of-season live event - assuming Epic is even planning one.
It's also worth remembering Fortnite Chapter 1's story didn't really kick in until the end of Season 3 (with the arrival of the comet) so it's possible Epic will want to let things settle in before introducing larger narrative elements that shapes map locations or influences the theme.
Either way, we'll discover what's going to happen together on Thursday 20th February when Fortnite Chapter 2 Season 2 launches!