Fortnite is James Bond in Chapter 2 Season 2's reveal trailer
Meowscle down.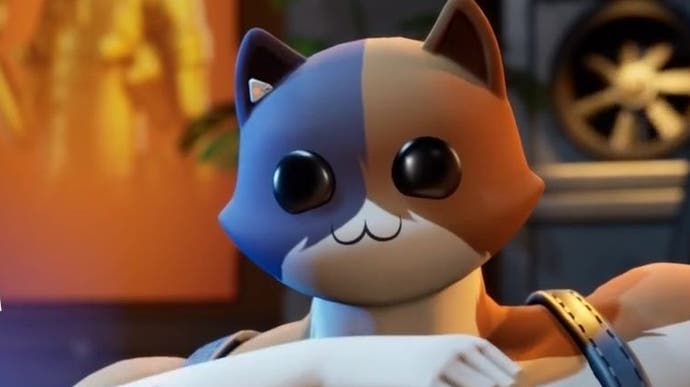 Fortnite has revealed its Chapter 2 Season trailer - and with it, the island's new theme as today's patch lands. It's all about... secret agents!
The new cinematic shows Fortnite favourites from the past being called to action alongside several of this season's new skins. Top candidate for new favourite skin? Agent Meowscles - a buff half-cat half-man thing first glimpsed way back in season 7 and teased in Fortnite's recent ARG.
"The Island has been taken over by covert operatives - members of Ghost and Shadow. Will you join the fight?" the video's description reads, as Bushranger, Peely and Lynx leap into action.
New Battle Pass skins shown in the trailer below includes the aforementioned Meowscles, the golden-handed Midas, the cel-shaded TNTina, a tuxedo-wearing Peely, and Maya - an appearance-changing character with enough variants to make 3.8m looks.
There are new items, too - including the ability to creep along under cardboard boxes. Finally, there will be "bonus limited-time operations which will change the fate of the island forever".
Oh, and there's a Deadpool tie-in. It looks like you'll get him too as this season's secret skin.
Map changes include "The Agency" - a big base on the central Eye Land area - as well as an oil rig off the coast of Slurpy Swamp, plus further bases in B1 and H6, all populated with henchmen.