Fortnite's Chapter 2: Season 2 ARG drops hints worldwide
Going gold.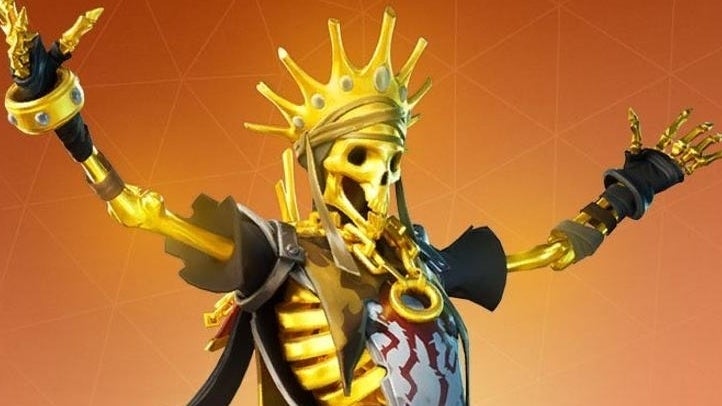 Fortnite has begun teasing its long, long-awaited new season with a Chapter 2: Season 2 ARG - and it's all themed around gold. And cats.
Clues have begun popping up around the world in physical locations, on social media, and within Fortnite itself ahead of Chapter 2 Season 2's release this Thursday, 20th February.
A mysterious advert featuring a golden handprint was first spotted at a metro station in São Paulo over the weekend, before similar posters were found in San Francisco, Melbourne and Paris shortly after.
Each advert features a phone number to ring which in turn delivers a pre-recorded message.
The phone number listed in the São Paulo advert delivers the following message in Spanish, as translated by fans on reddit: "Yes sir. The agents were called. Card to access the vault purchased."
English language teasers spotted in Melbourne and San Francisco give this message: "Agency recruitment drive is a go, happy hunting agents! Agents, oil rig operation confirmed."
Each message is followed by the sound of a cat hacking up a hairball. More on that later.
Fortnite has now updated its own social channels with the golden handprint image. On the game's Discord, a new bot named The Agency popped up and began giving users certain a new, mysterious role - "Activated". Over on the Fortnite subreddit, specific users there have been given an "Activated" flair too.

In-game, Fortnite's Eye Land area has its own hint. Furniture items have begun turning gold - a couch, a teddy bear, a toilet...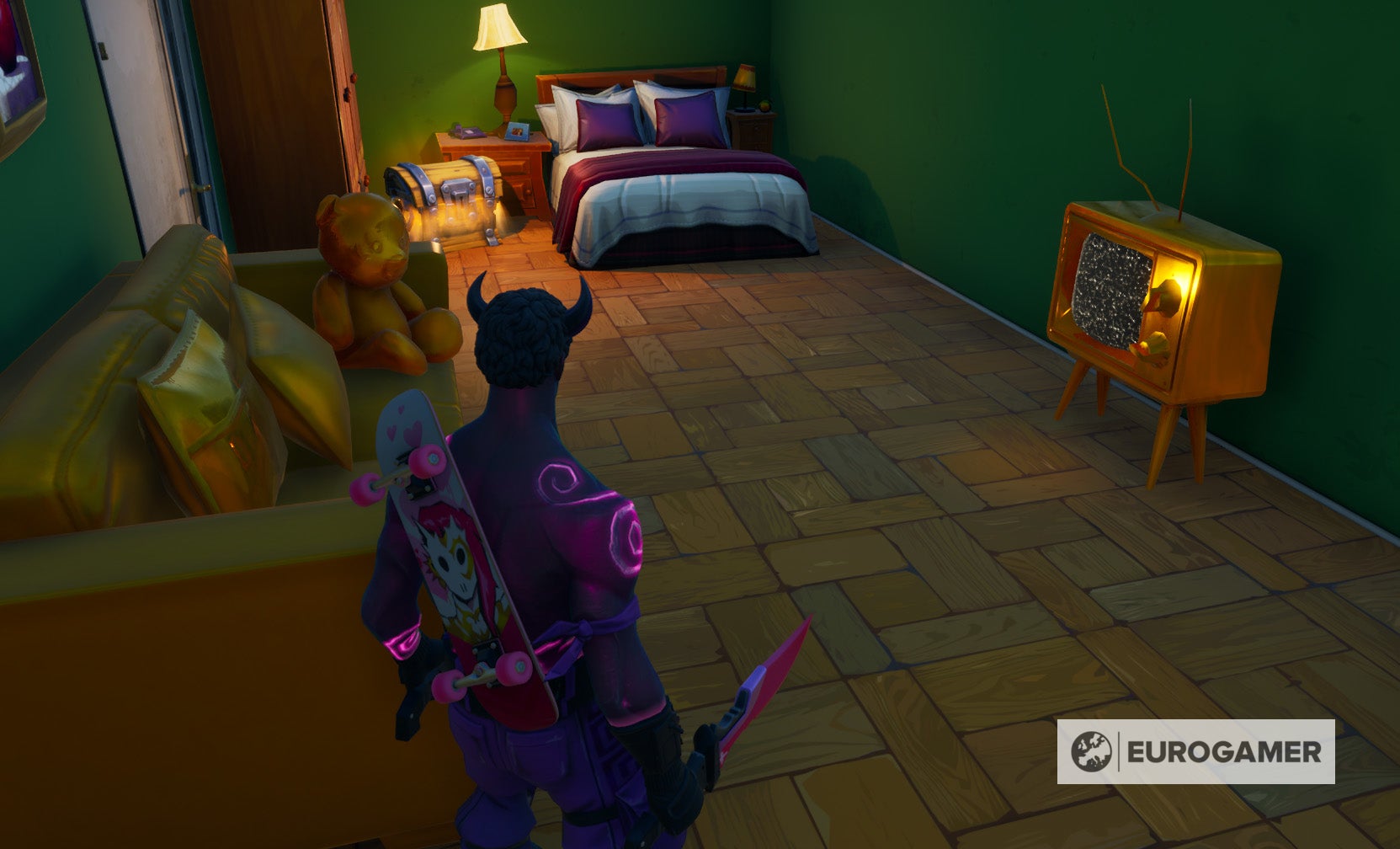 The leading fan theory is they have been transformed into gold by some kind of Midas touch - signified by the golden handprint shown in adverts.
This also ties in with a certain skin found in the files recently - the Legendary tier Oro, a skeleton made of gold who looks lavish enough to be the next season's tier 100 skin.
Users who discussed Oro previously have said they are the ones being given the "Activated" tag on Discord and Reddit.
Fans have also drawn a link from the character's name to the phrase used in the English-language phone message, which notes that an "Oil Rig Operation" - an O.R.O. - has been confirmed.
How does this link in with Fortnite's story to date? Well, sat on the in-game golden toilet is a file showing the logo of the evil ALTER organisation - antagonists through Chapter 2 Season 1's vague storyline. It seems likely it is this organisation whose agents are referenced in the phone messages.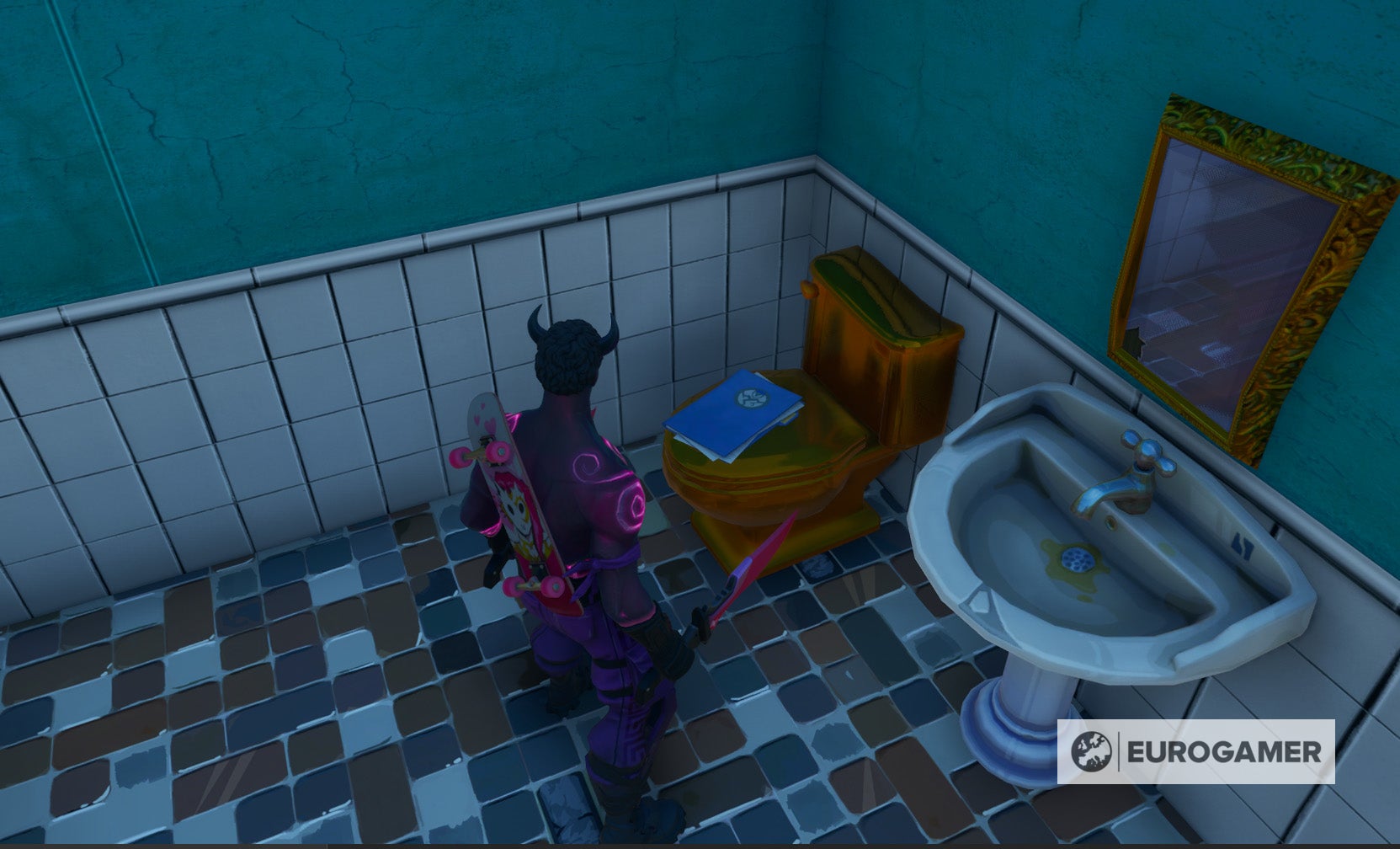 And then there's the cat. An audio file recently datamined from within Fortnite mentioned something or someone named "Agent Meowsicles". When put through an audio spectrometer, the file showed the image of a cat and a fish. Is this another character skin to be introduced next season - the agent coughing up a hairball in the phone calls?
Three days remain for more clues ahead of the new season's launch this Thursday.