Fortnite - Playground, Campsite and a Footprint location explained
Confused by Fortnite's Playground, Campsite and a Footprint instruction? Here's how it works.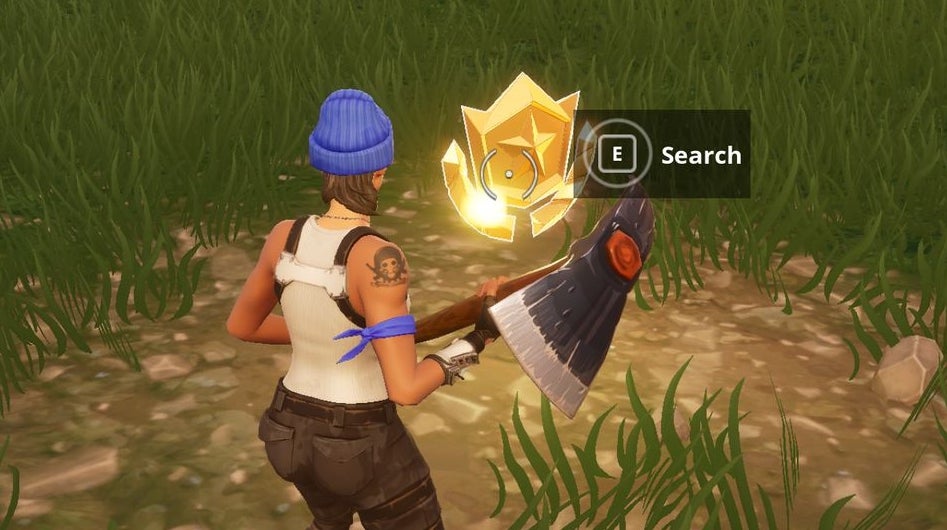 What does Search between a Playground, Campsite, and a Footprint in Fortnite mean?
For the Week 6 Challenges, you are tasked with the following:
Search between a Playground, Campsite, and a Footprint (1 total, 10 Battle Stars)
Another challenge this week is Spray over different Carbide or Omega posters.
This means you must find these objects on the map, and look between them until you find something. But what?
Turns out this is a secret treasure. Once you find the location it will appear, then all you have to do is collect it. Doing so will complete the challenge.
---
The Fortnite Dragon Ball event is here! Learn how to get the Kamehameha and Nimbus Cloud, find Capsule Corp capsules and visit a familiar training location. Elsewhere, we have the Chapter 3 Season 3 Battle Pass, character collection, map locations and Victory Umbrella, along with the return of Victory Crowns. It's also good to know how to ride animals, the geyser locations along with where to find a Baller and zipline and use the new Grapple Glove, and if you're after a specific Battle Pass skin, then it's a good idea to know how to get XP fast.
---
Playground, Campsite, and a Footprint location
The location is in the south-west of the map, close to Greasy Grove, pretty much in the centre of map quadrant B6.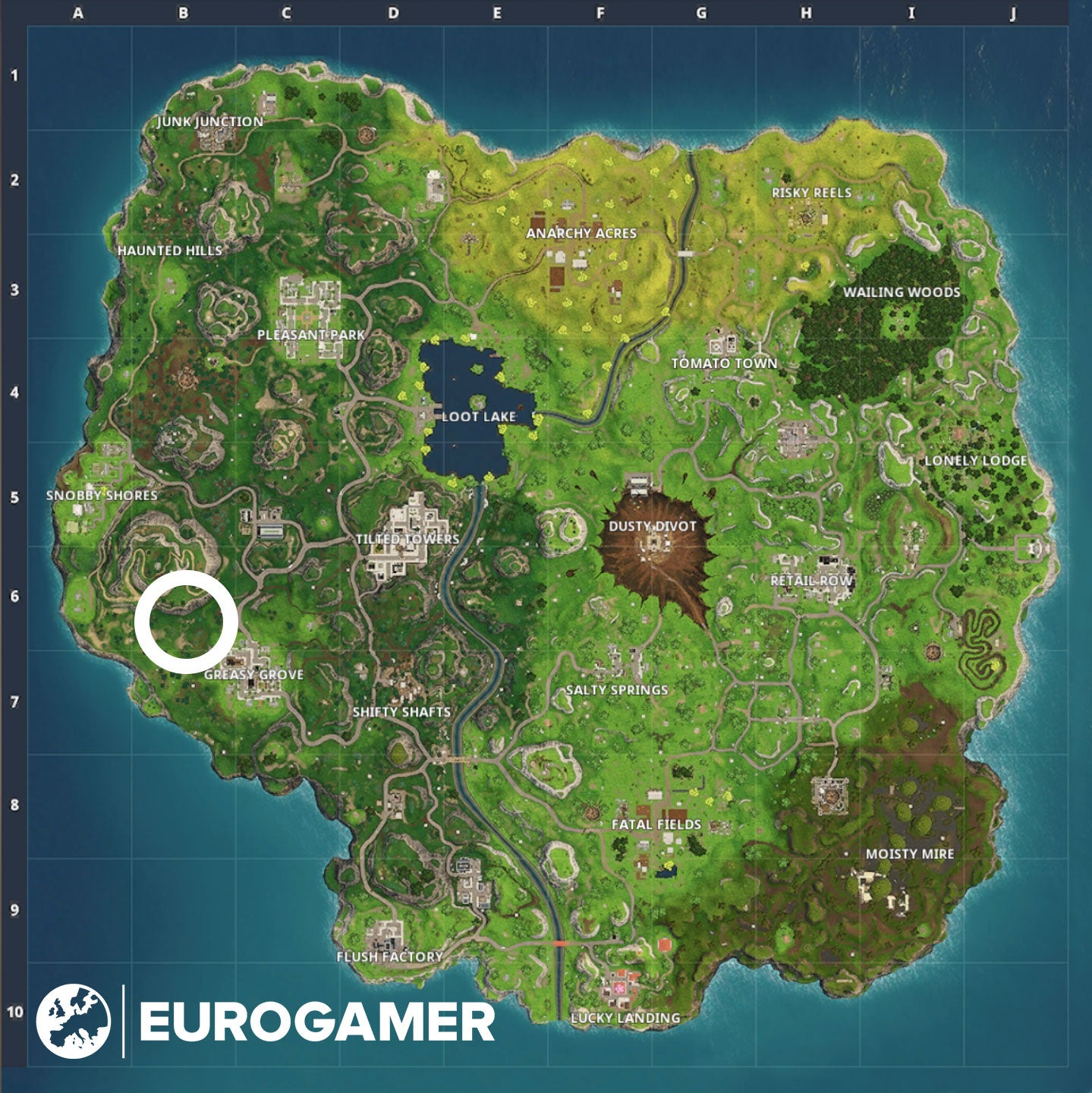 It's specifically north-west of the town, near the cliff face. To the west is a small outpost with a giant footprint - if you've passed that, you've gone too far.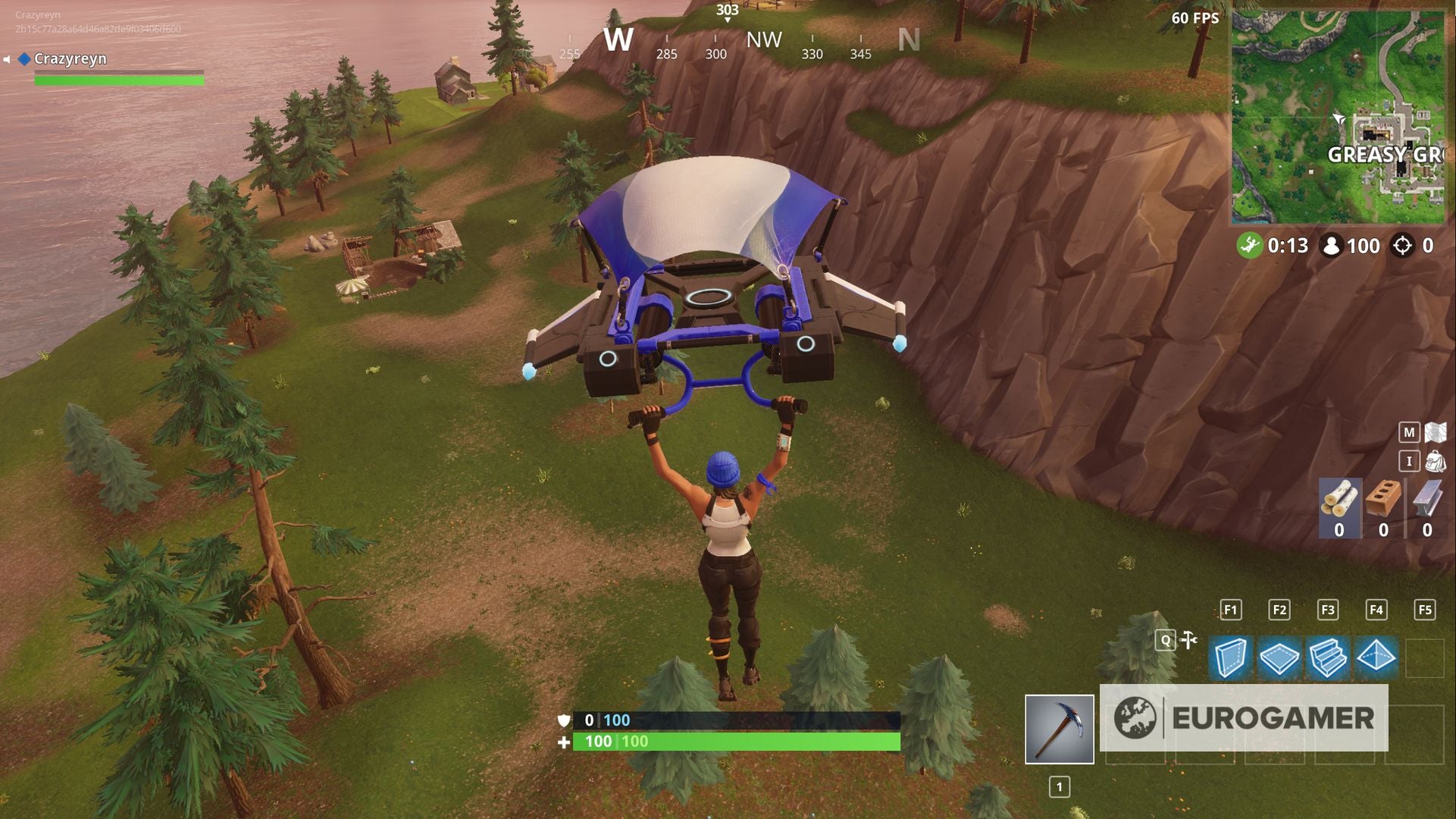 Go closer to Greasy Grove, and find a small patch of bare grass. It's here where the treasure will appear.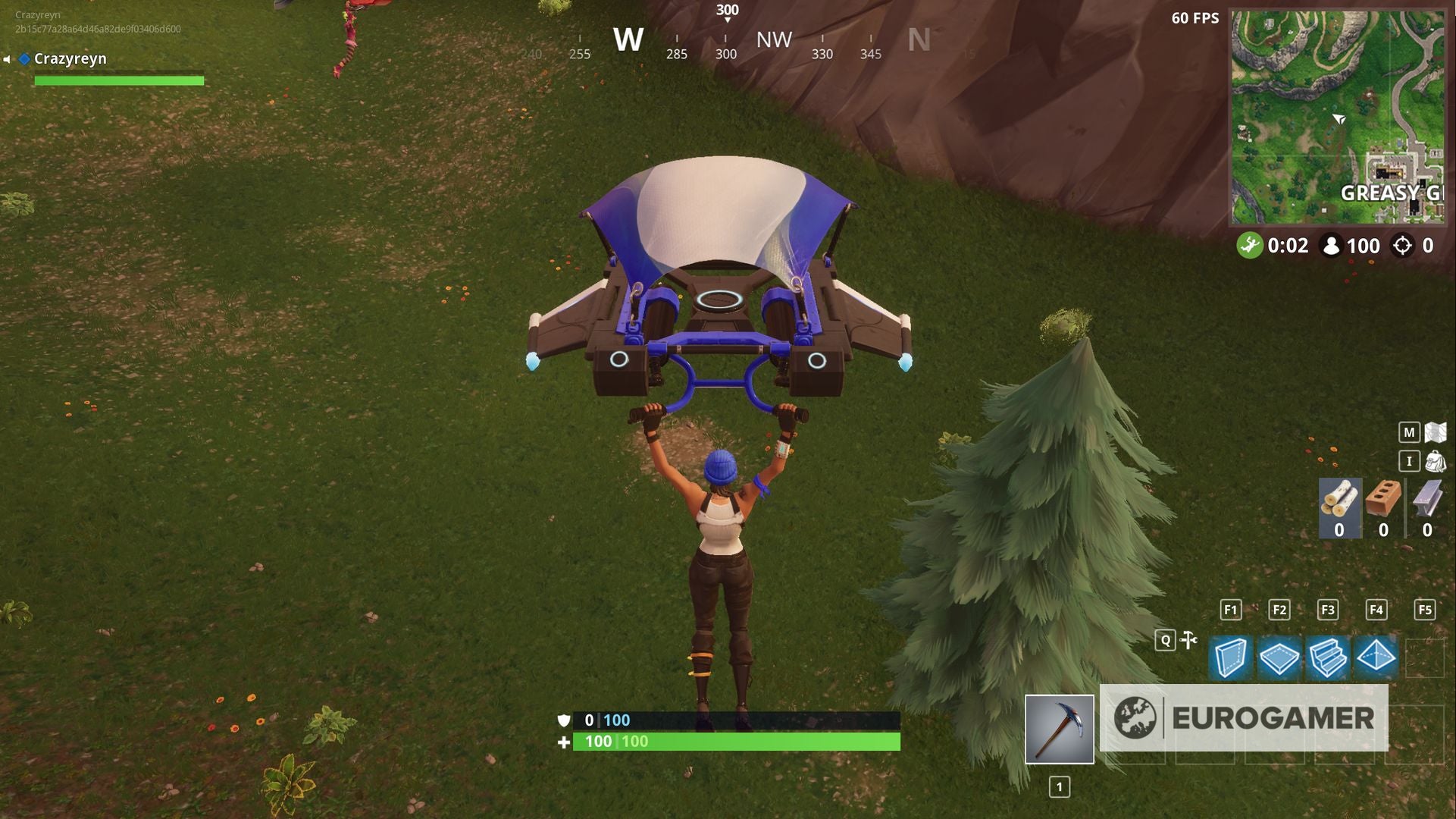 Simply collect it with the on-screen button prompt and the treasure will be yours.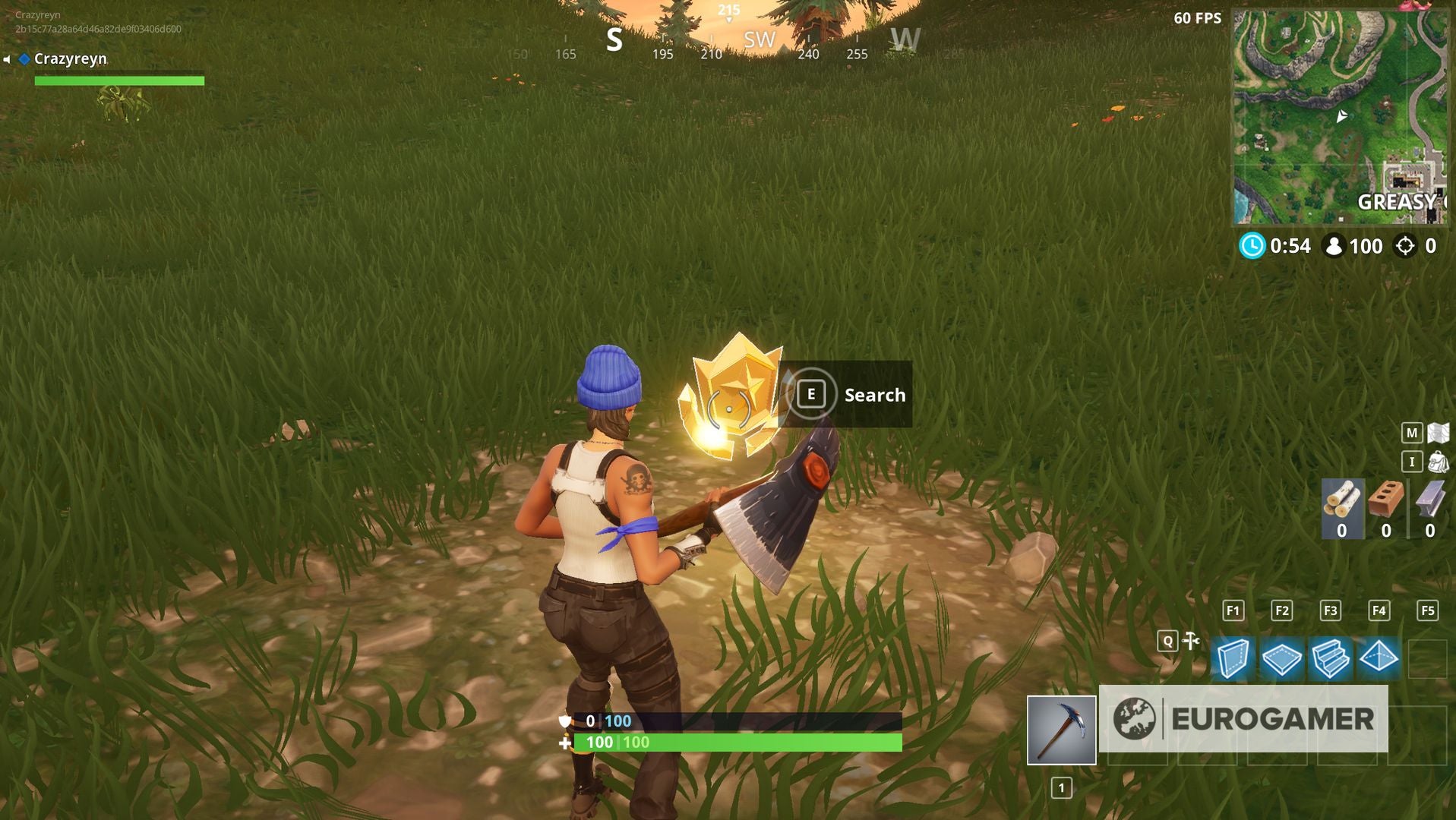 As with other challenges, you must do these as you play matches (you cannot enter the map without other players), so you'll have to avoid combat encounters as you attempt to find each location.
Note you need to complete the match in order for the challenge to be finished - quitting the match as soon as you collect it won't work.
When you're done, there's plenty more Fortnite Challenges to complete - including this week's Carbide, Omega poster locations.