Fortnite Impossible Escape guide: Where to find helicopter parts, Huntmaster location and tips for how to win
Proceed to Dirty Docks for evacuation.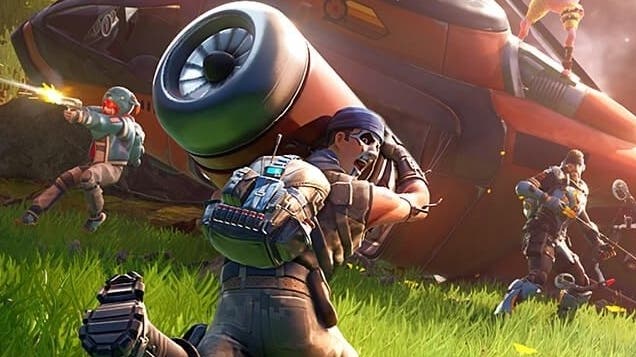 Squad up in the new limited-time survival mode Fortnite Impossible Escape, standing your ground as you look for helicopter parts to escape.
Fortnite's Impossible Escape is an LTM first introduced in Fortnite Chapter 2 Season 6, which sees scavenge parts and escape the island.
This involves a number of steps - from finding the Huntmaster to getting helicopter parts scattered around the map.
From there, it's all a matter of surviving against primal beasts and armed guards for a chance to repair the choppa and escape the island.
Completing this Fortnite mode will reward you with an exclusive umbrella and loading screen, but bear in mind you only have a limited amount of time before the event ends to do so.
This guide explains how Impossible Escape works, where to find the Huntmaster, how helicopter part locations work and tips to win this challenging activity.
On this page:
How to play Impossible Escape in Fortnite
Before we begin, bear in mind that Impossible Escape can be accessed from the battle royale menu. In the game modes screen you will see two variants: PvE and PvP.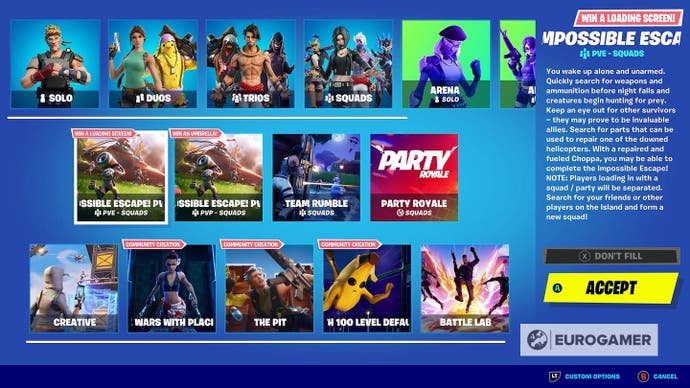 The biggest differences between the two comes down to whether or not you'd like to face other player squads in the match, and the number of helicopters available to repair (three in PvE, one in PvP).
We recommend trying out the non-hostile variant first to learn the ropes without random people getting in the way or taking you down early in a match.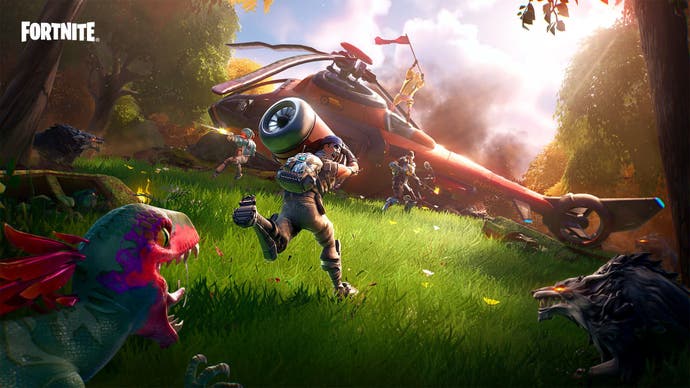 The reward for winning Impossible Escape in PvE is The Impossible Odds loading screen. If you survive in PvP instead, you'll obtain The Escapist umbrella. As a limited time event mode, Impossible Escape is available until Tuesday, May 25th 2021.