Destiny 2 Season of Plunder roadmap, Season 18 end date
Ahoy! Here's what's coming up in Bungie's Arrr-PG this season.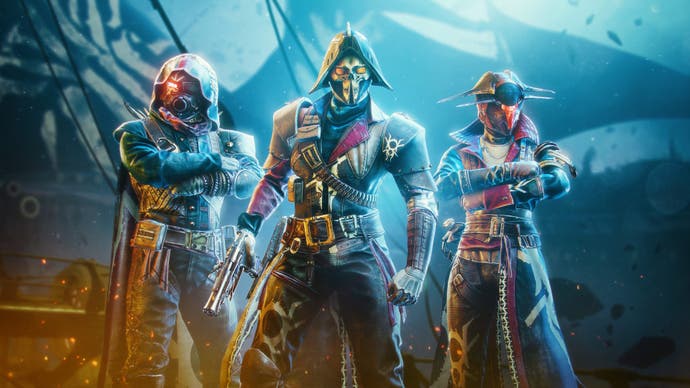 Destiny 2 Season 18 - titled Season of Plunder - is the third major update this year.
The new Destiny 2 season will introduce a reprised Raid - King's Fall - the return of Festival of the Lost, and two more weeks of Iron Banner.
There's also the usual Power Level increase and new Exotics to look forward to.
Here's when Season 18 will end and everything we know that's coming soon.
On this page:
Destiny 2 Season of Plunder roadmap
The Season of Plunder roadmap, which takes us from August to December, includes the following confirmed activities:
Friday, August 26th: King's Fall
Tuesday, September 6th: Iron Banner (Week 1)
Friday, September 16th: Trials of Osiris returns
Tuesday, October 4th: Grandmaster Nightfalls return
Tuesday, October 18th: Festival of the Lost 2022
Tuesday, November 15th: Iron Banner (Week 2)
Destiny 2 Season of Plunder end date: When will Season 18 end?
Destiny 2 Season of Plunder had a release date of Tuesday, 23rd August, and will end on Tuesday, 6th December at the usual weekly reset times.
Don't worry if you don't complete the Sails of the Shipstealer seasonal quest by then - you have until the start of Year 6 / Lightfall arriving to do so.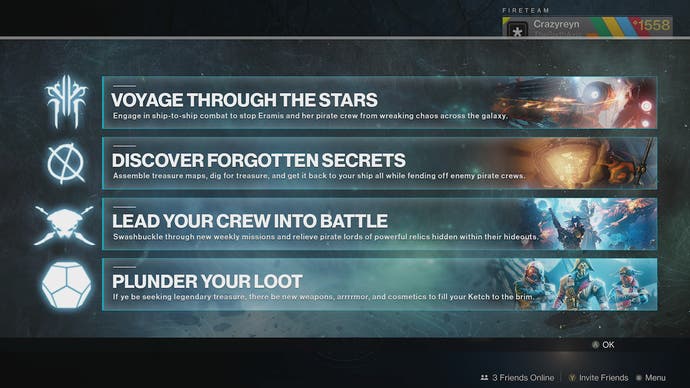 There are, however, other things to complete before the next season arrives...
---
The Season of the Deep is here alongside the Into the Depths quest. You can know go fishing too! Don't forget to keep an eye on the Lost Sector and King's Fall challenge rotation schedule!
---
What should you do before Destiny 2 Season 18 ends?
As with every season, there's a checklist of things to do before the season concludes. This includes:
Claiming any seasonal titles you have earned.
Watch the ending of the seasonal storyline. Usually, this doesn't require you to complete the season-long quest - for Season 18, this is Sails of the Shipstealer - and though this will be playable until Lightfall and Year 6 begins, this ending will expire when Season 19 arrives.
Reaching Legend rank in any matchmade activities - Crucible, Gambit or Strikes - and redeeming their vendor specific rewards.
Redeeming any remaining season pass rewards across all classes.
Having some completed Bounties ready, as well as maxing out relevant materials and Glimmer, to give you a head start for the start of next season.
With until December to get everything you need, there should hopefully be plenty of time. Enjoy your space buccaneering in the meantime!