Destiny 2 Flashpoints explained - how to unlock Flashpoints and earn Flashpoint rewards
Everything you need to know about Destiny 2's Flashpoints.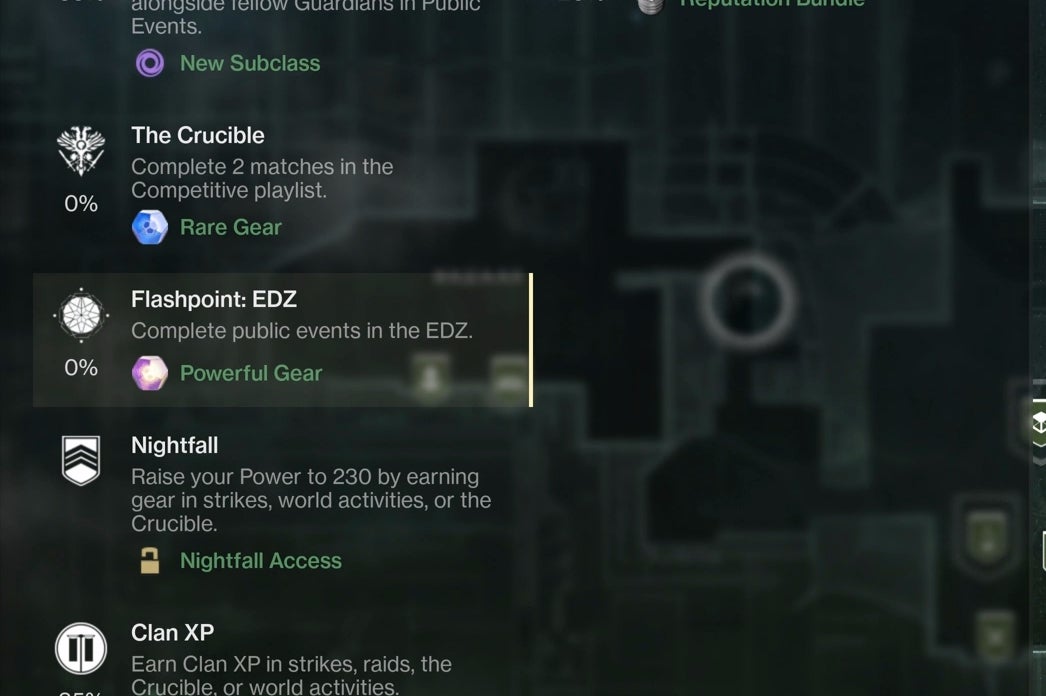 Destiny 2 Flashpoints are an all-new way of earning high-level, weekly rewards for simply carrying out quite basic Activities in designated areas.
They aren't unlocked until a fair chunk of the way into the story, but are one of the easiest ways to earn yourself some high-power loot, or as Destiny 2 calls it, 'Powerful Gear'.
So what are Flashpoints in Destiny 2? We'll explain what they are, how they work, and how to unlock Flashpoints, just below.
---
Note this page is in need of an update with the arrival of Destiny 2's second year, so be aware some content might be out of date. In the meantime, read our Destiny 2 Forsaken guide and how to reach the new Destiny 2 level cap for an overview of what's new and changed. Plus, there's the return of theThorn quest and Thorn Ornament, Wishes of Sorrow, and our trusty friend Xur, too - here's the answer to where is Xur, Xur's location and what Xur's selling this week!
---
Destiny 2 Flashpoints explained - what are Flashpoints in Destiny 2?
Once unlocked, Flashpoints are weekly Milestones that are given to you by Cayde-6.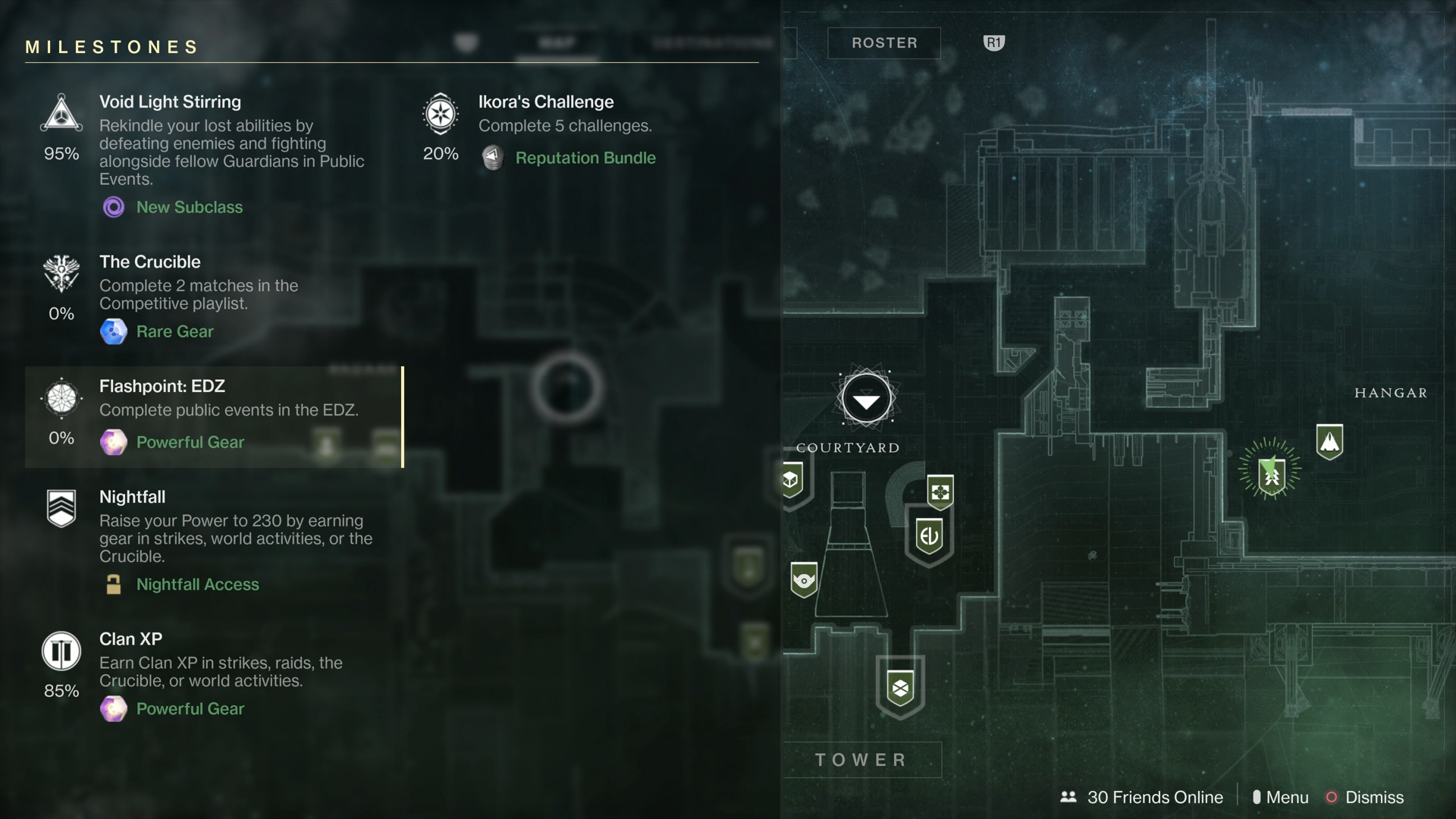 A Flashpoint tasks you with completing Public Events on a designated planet or area, with a new destination each weekly reset.
The first one, for example, had you take on Earth's EDZ. Like the Crucible or Clan XP Milestones, has you perform a certain activity - Public Events - will fill up a percentage-based progress bar.
Though there will be no shortage of Public Events for you to complete the Milestone, it can go quicker by triggering Heroic variants as well as the more powerful, yellow bar enemies they produce.
When that's complete, return to Cayde-6 and you'll get your reward for the week.
And that reward is worth noting - 'Powerful Gear' is one of the only sources of loot you'll find that can take you over the soft cap of 265 Power. We go into much more detail on reaching the max Power level cap in our Destiny 2 power level article, but in terms of Flashpoints, it's just worth noting that their loot will get you to the 265 soft cap very quickly if you aren't already there.
---
The Season of Plunder is here! New additions include the Sails of the Shipstealer quest, Treasure Coordinates and Map Fragments, Cryptic Quatrains and Quicksilver Storm. Meanwhile, there's the arrival of King's Fall and King's Fall challenges such as Devious Theory, plus weapons including Doom of Chelchis and Touch of Malice. Elsewhere, we've seen the return of Allied Demand in Iron Banner this season. Get up to speed with our levelling guide ahead of tackling the Duality dungeon, and learn how to collect Calus Bobblehead locations, Calus Automaton locations and find all Opulent Key chests. For The Witch Queen, learn how to get Exotics including Dead Messenger and Parasite.
---
How to unlock Flashpoints in Destiny 2 and earn Flashpoint rewards
To unlock Flashpoints in Destiny 2, you don't have to complete the main story. All you need to do is get to level 15 and complete the 'Fury' quest of the main story.
After that, several new types of activity will unlock, and Cayde will have a new quest available too, called Patrol.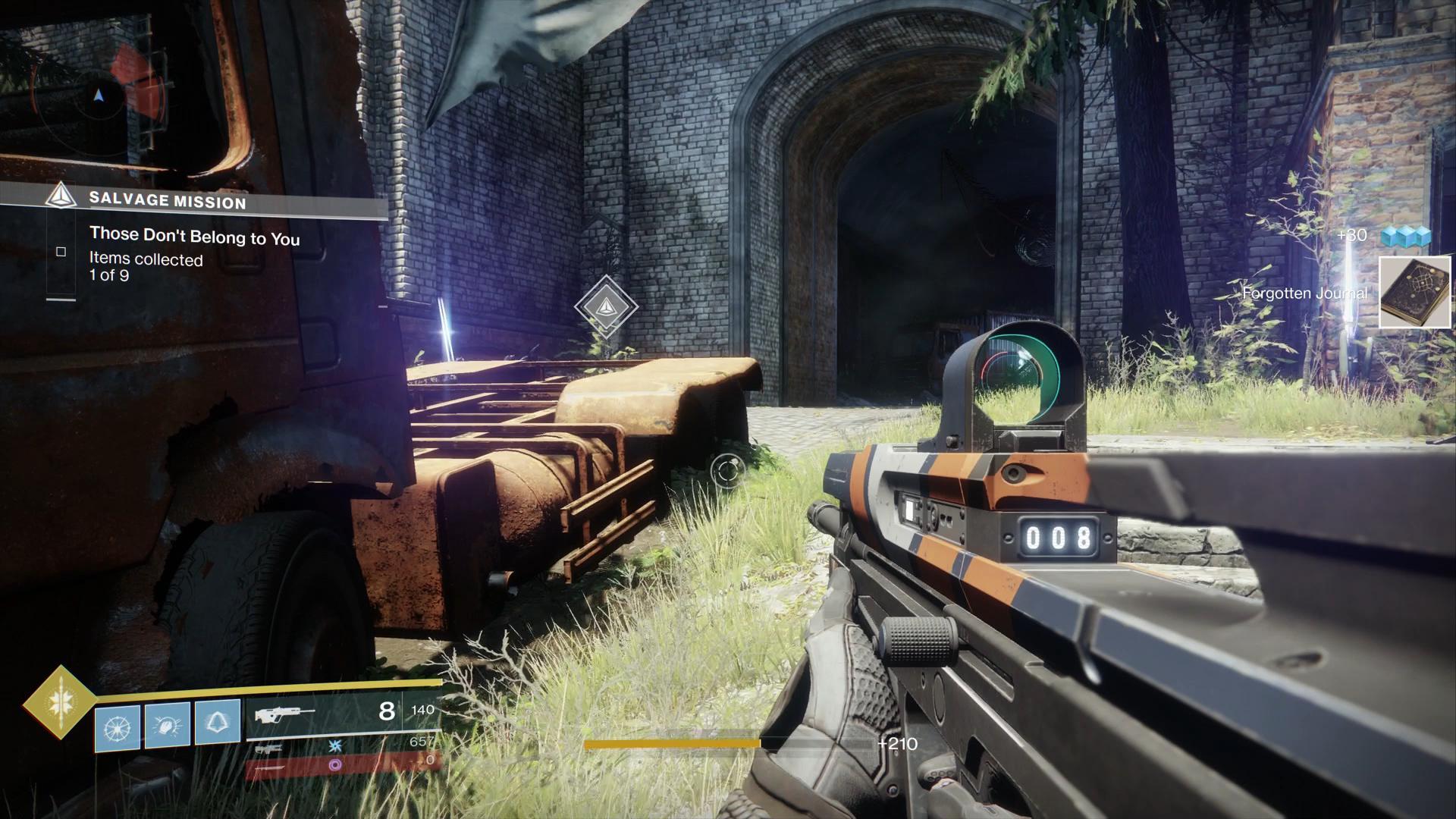 Talk to him (he'll be in the Farm if you haven't finished the story yet), and complete that quest, and you'll then have the ability to do Patrols as an activity on various planets.
You'll also unlock another Patrol quest from Cayde, where you're tasked with completing three Patrols for a reward.
When you've done that milestone, talk to Cayde again - either at The Farm or at that other social space you unlock after completing the story - and without much fanfare, Flashpoints will be unlocked. You can view the current Flashpoint from your Milestone's tab, with the first one taking place in the EDZ.
So far, there's no decisively fastest way to unlock Flashpoint rewards, although our understanding at this point is that completing Flashpoint PPublic Events with a Fireteam of multiple people will fill up that progress bar faster than tackling them solo.
It's pretty simple then really: complete Cayde's Patrol missions, then simply head to the planet your Flashpoints Milestone indicates and carry out Public Events there until your progress bar is all filled up, and you're done!
Be sure to check back the following week on the weekly reset when everything refreshes, at 10am UK time on every Tuesday.