Assassin's Creed Valhalla - Kill or Spare Leofrith: The consequences of killing or sparing Leofrith in Heavy Is the Head explained
Do you want to save or take a life?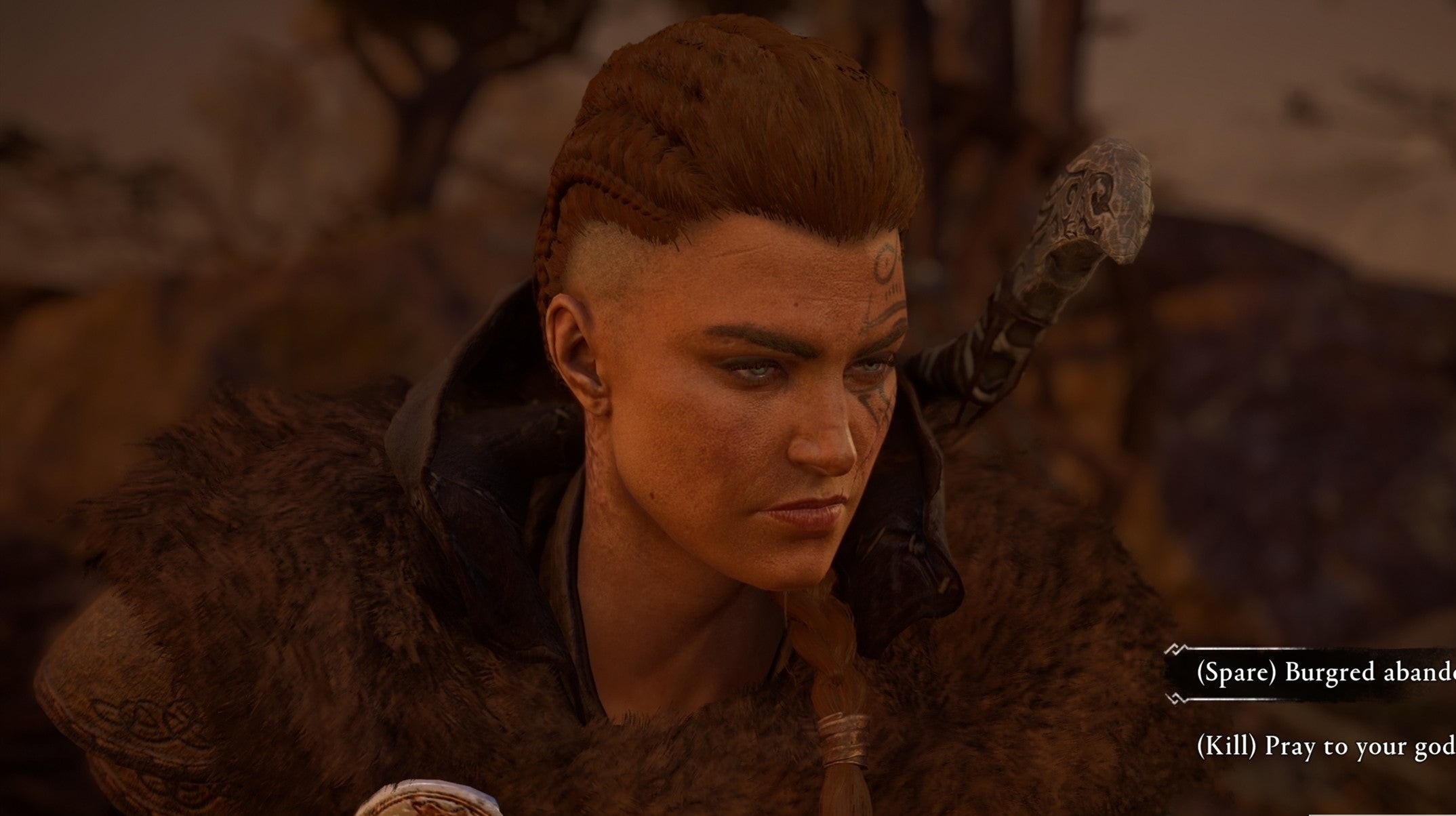 Heavy Is the Head is a mission in the Ledecestrescire region in Assassin's Creed Valhalla.
During this mission, you'll find yourself fighting against Leofrith and, after a hard battle, you'll be given the choice to either kill or spare Leofrith.
Killing or sparing Leofrith will, like other story choices such as figuring out Soma's traitor or leaving or taking the resources to England, have a lasting effect on the game. For this reason, this page will cover the consequences for both killing and sparing Leofrith.
Due to this, please remember that this page contains spoilers for the Heavy Is the Head mission.
On this page:
If you'd like to know more about Assassin's Creed Valhalla, we have pages on changing Eivor's appearance, returning to Norway with the Atlas and some flyting tips.
How the Heavy Is the Head mission and killing or sparing Leofrith works in Assassin's Creed Valhalla
Eivor is given the choice to kill Leofrith or spare his life in Chapter 4 of the Kingsmaker's Saga, mission Heavy Is the Head.
Ubba and Ivarr Ragnarsson have concocted a plan to dethrone the current King of Mercia, Burgred, and replace him with the more sympathetic Ceowulf.
After capturing Burgred's wife, Lady Aethelswitch in Templebrough (The Walls of Templebrough) and finding Burgred in the crypts south of Ledecestrescire (Tilting the Balance), a coronation follows, in which Ceowulf is crowned the new King of Mercia.
As soon as the coronation is over, Eivor and company hear news that Repton has been attacked by Leofrith, a man loyal to Burgred. Ceowulf asks Eivor to save his son Ceolbert.
Upon arriving in Repton, Eivor finds Leofrith in the Isle of Waith and they fight to the death.