Assassin's Creed Valhalla - Atlas travel: How to get to England, return to Norway and travel to other regions explained
How to travel around the world within a couple of button presses.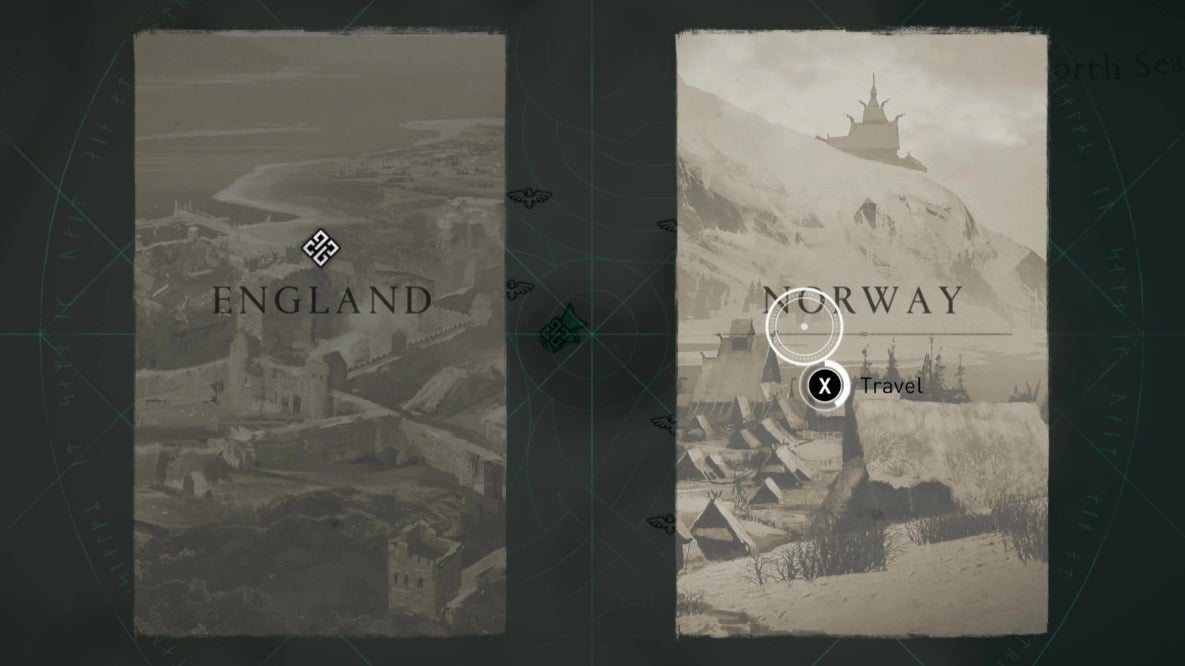 The Atlas in Assassin's Creed: Valhalla allows you to travel between different regions of the game - something which comes in useful when you arrive in England early in the story.
Though getting to England is a monumental step for our cast of characters, for the players themselves it doesn't have to be - with the Atlas allowing you to return to Norway whenever you feel like it.
This is useful if you want to tick off any side-quests or explore any locations you missed in the early game - and since there are some high-game areas in Norway you cannot access yet, it's important to know for the end game, too.
On this page:
For more help with Assassin's Creed Valhalla, we have pages on changing Eivor's appearance, flyting tips and a complete Assassin's Creed Valhalla skills list.
How to get to England and how to unlock the Atlas in Assassin's Creed Valhalla
The Atlas allows you to travel between regions beyond the one you are currently on.
This isn't an issue to start with in Norway, which while in itself is a huge area, is fully visible on the map screen from the start of the game. However, other areas - such as England - aren't in sight.
To get to England in Assassin's Creed: Valhalla, you must play the main story. Specifically, you need to reach Chapter 5 of Battle for the Northern Way, with the mission The Seas of Fate.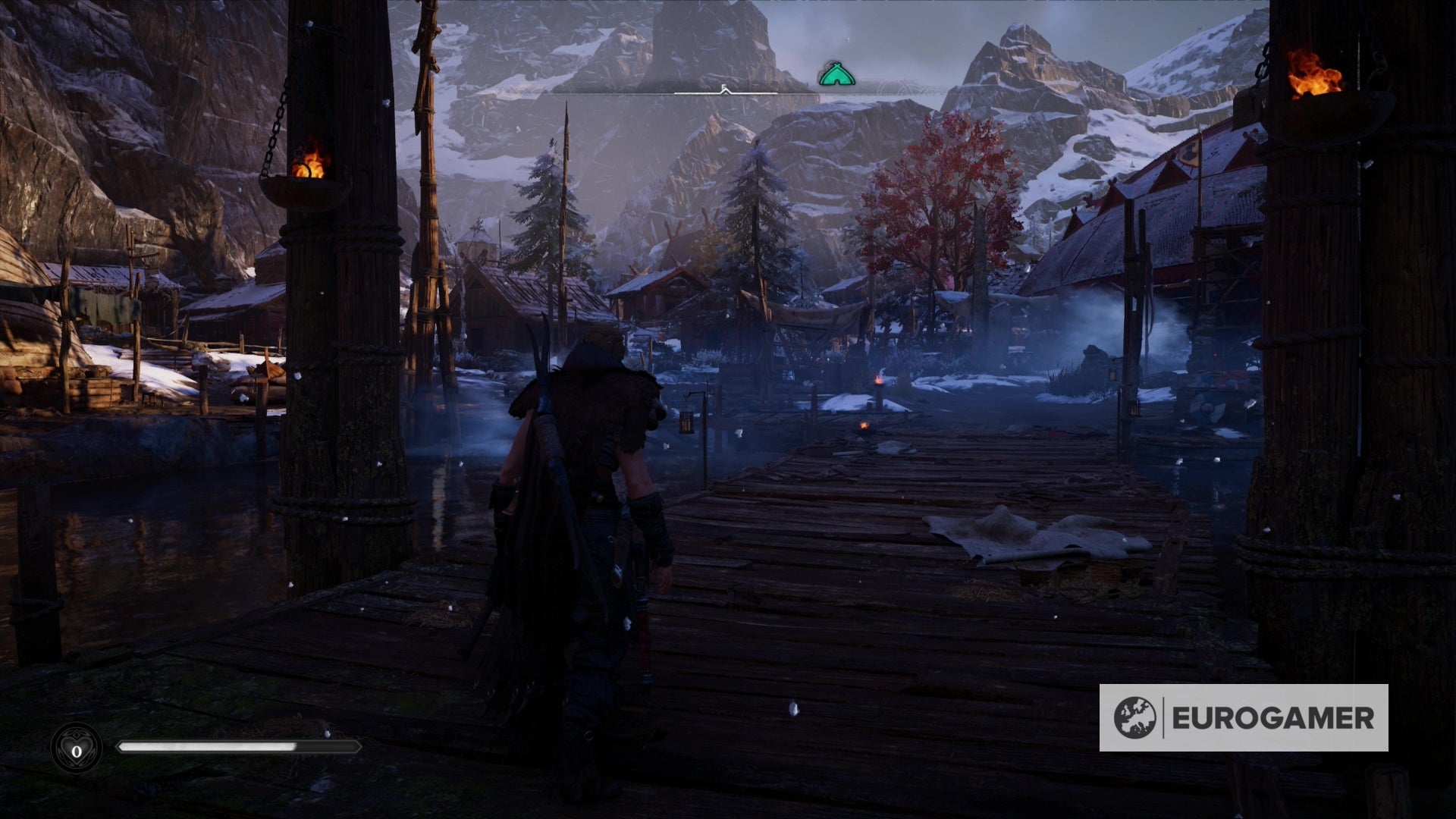 This takes around four hours, depending on how much side content you do in Norway.
Once you have arrived in England, checking the map will - like Norway initially - only see England visible, meaning you must use the Atlas to travel to Norway (and back again).
The Atlas will unlock when you have established the settlement of Ravensthorpe. This happens shortly after you make your way to the new country, around 30 minutes as you make your way down river as part of a story mission.
Once that initial mission is complete, accessing the Atlas - and returning to Norway - is possible.
---
The new DLC is here - and we explain how to start The Siege of Paris, as well as new romance options and Treasure Hoard locations. If you're after end game activities in the full game, we can explain how to get Nodens' Arc, Excalibur, Thor gear and other Valhalla armour sets, Power Level and how to get XP fast, Order of the Ancients locations and all Assassin's Creed Valhalla story choices. If you're looking for things to collect and upgrade, we have lists on best skills and Book of Knowledge locations.
---
How to use the Atlas in Assassin's Creed Valhalla to travel between Norway and other regions
To use the Atlas, first open the map screen. Then, press Y on Xbox, or Triangle on PlayStation, as shown in the bottom left corner.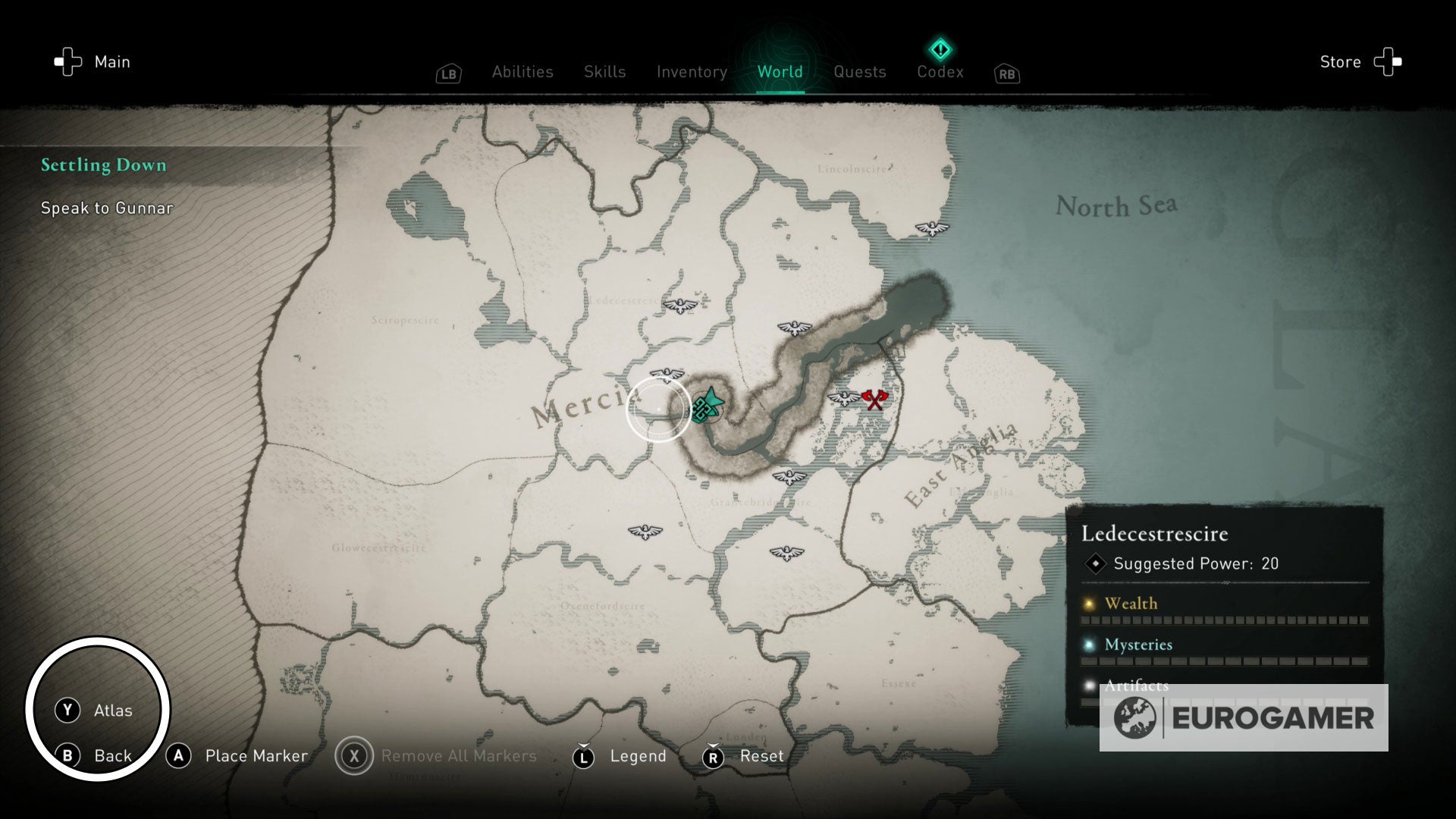 This will then give you a menu option of the currently available regions. Select the one you want, and you'll be warped to the 'base' of that region after loading screen.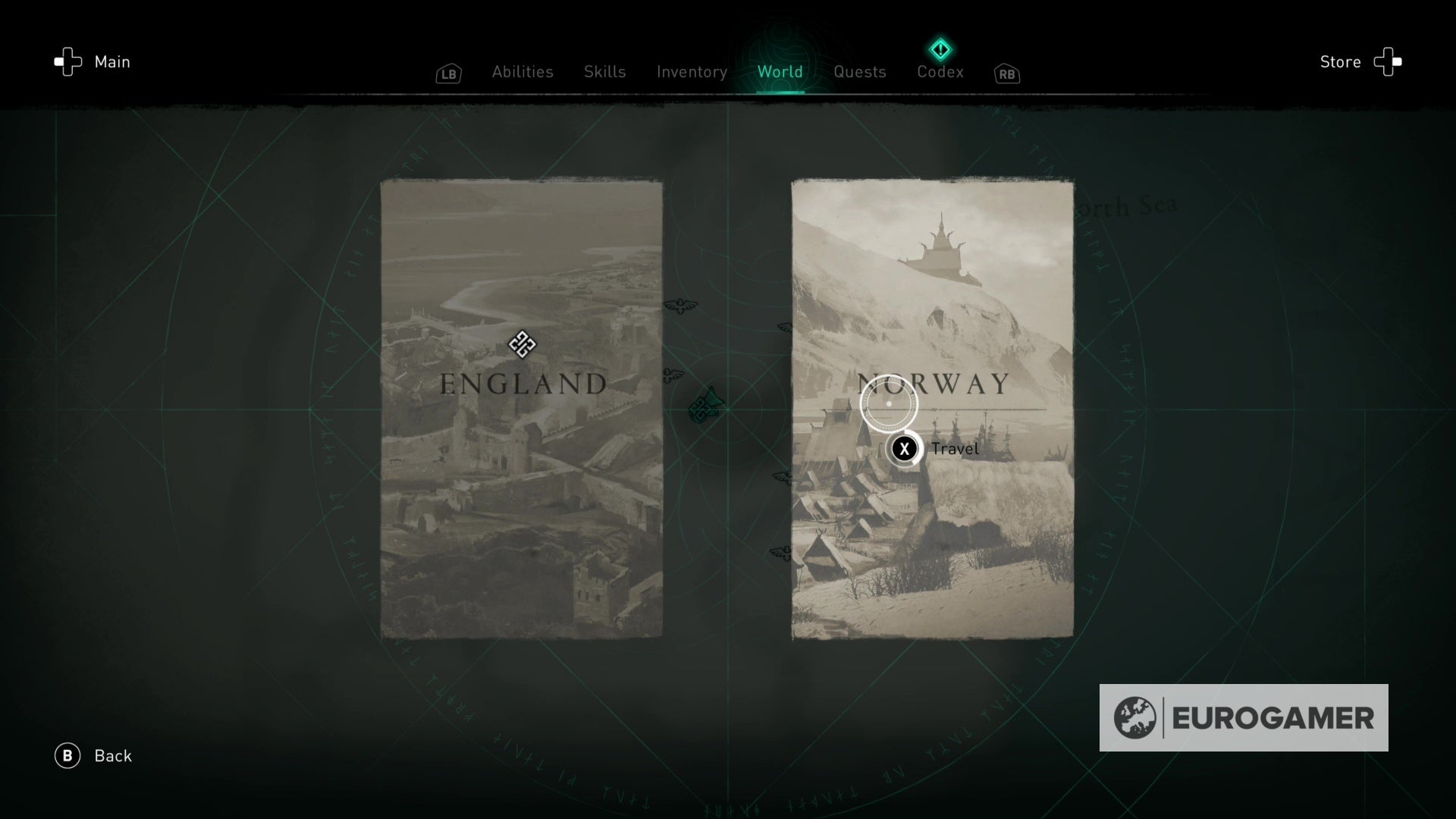 Then, when you want to return, pull it up again and go back.
As with accessing the map screen in general, you cannot do this in the middle of missions or other pressing activities, but otherwise it's liberating to know you can pop back and forth between regions at any time.