Kingdom Hearts 3 and Yakuza 0 headed to Xbox Game Pass
Plus: Two Point Hospital, Ninja Gaiden 2 and more.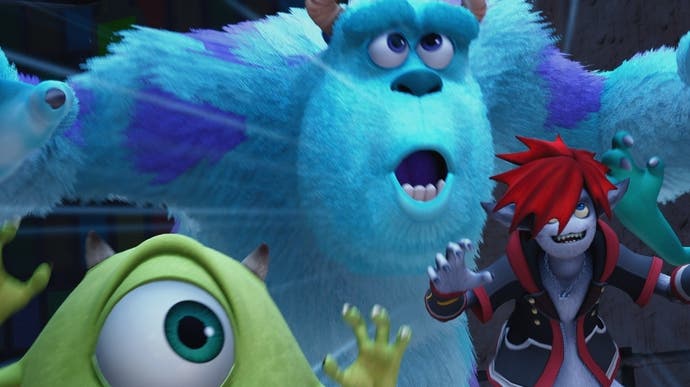 Xbox Game Pass continues to impress with yet another great line-up of additions due on Microsoft's subscription service soon. Most notable, perhaps, is Kingdom Hearts 3 on 25th February - which follows today's release of lots of Kingdom Hearts games on Xbox One via a couple of big compilations.
The acclaimed Yakuza 0 (26th February) and Ninja Gaiden 2 (20th February) are also on the way, along with Wasteland Remastered and enjoyable Theme Hospital spiritual successor Two Point Hospital (both on 25th February).
Rounding out the new console additions will be Jackbox Party Pack 3 (27th February), which includes mini-games such as the brilliant Quiplash 2 and T-shirt creation competition Tee K.O (which I have actually bought a T-shirt from).
Leaving the subscription service on console are a number of high profile games: Fallout 3, Just Cause 4, Rise of the Tomb Raider, Elder Scrolls 4: Oblivion, Snake Pass and Return to Arkham's Batman Arkham Asylum and Arkham City.
On PC, Xbox Game Pass subscribers get Yakuza 0, Wasteland Remastered and Two Point Hospital, plus Tinder-inspired strategy tie-in Reigns: Game Of Thrones and, as previously announced, Indivisible.