Kingdom Hearts could be getting a Disney+ TV series
Sight for Sora eyes.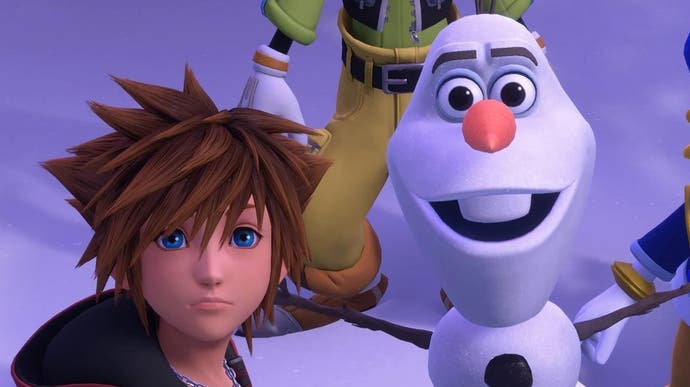 The Kingdom Hearts series has garnered a bit of a reputation for having a... convoluted storyline, to say the least, so perhaps it's just as well that Disney has a TV series planned for it rather than a film - if recent reports are to be believed.
The news broke via a tweet from Emre Kaya of Cinema Spot, who mentioned the series will be produced by Square Enix instead of Disney, with the company having already created a pilot episode using Unreal Engine. The rumour was also backed up by MCU Cosmic editor-in-chief Jeremy Conrad, and Skyler Schuler, editor-in-chief of The DisInsider. Schuler similarly heard the series would be an animated CG production, and added that Disney voice actors would return to reprise their roles.
There is a #KingdomHearts series in the works at Disney+.

Disney originally wanted to make it but that didn't work out, so Square Enix was asked to create a pilot using Unreal Engine.

This series is most likely not live-action, but CG animated. They're currently casting. pic.twitter.com/jroZXImeOm

— Emre Kaya (@Vullein) May 26, 2020
Been tagged in Jeremys post (which is true), so here's what I know:

-Kingdom Hearts will be a Disney+ series, not a movie.

-It's animated (CG)

-Disney VO actors are expected to reprise their roles (Jim Cummings, Bill Farmer, Tony Anselmo)

All I know. https://t.co/UTFGqXtSP6

— Skyler Shuler (@SkylerShuler) May 26, 2020
According to a video by DidYouKnowGaming? back in 2015, Square Enix and Disney apparently had plans for a TV adaptation of Kingdom Hearts several years ago, but the project was scrapped due to concerns the show's interpretation of the plot was too different to the original game's story. While the rumoured TV series is yet to be officially announced, here's hoping they get the story right this time.