Action-RPG Indivisible and Eldritch strategy Sea Salt heading to Xbox Game Pass
As is Fishing Sim World: Pro Tour.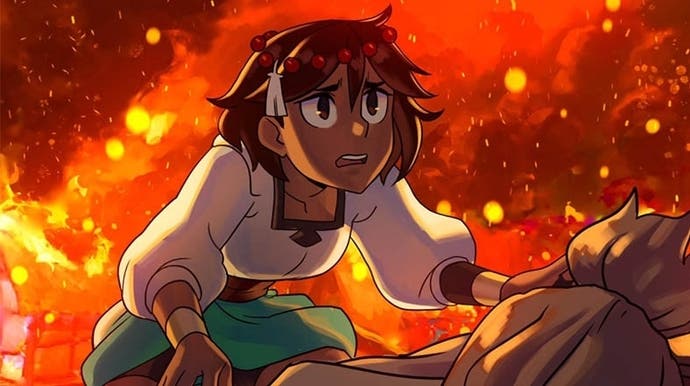 As January nears its inevitable conclusion, Microsoft has tossed a few last-minute additions onto its list of titles heading to Xbox Game Pass this month on Xbox One and PC.
So far this month, Microsoft's gaming subscription service has ushered in the likes of GTAV, Frostpunk, and Tekken 7 on Xbox One, and tomorrow, 23rd January, sees the arrival of striking exploratory platform-RPG Indivisible on the console - which arrives alongside enjoyable medieval stealth adventure A Plague Tale: Innocence.
Indivisible is the latest title from Lab Zero Games, the studio behind well-regarded fighter Skullgirls, and tells the story of Ajna, a "fearless girl with a rebellious streak" with the power to absorb and manifest as other characters, all with their own distinct personalities and abilities. Inevitably, it's a power that proves invaluable as Anya's combat-rich adventure progresses.
Rounding out January's Xbox Game Pass offerings on Xbox One are Sea Salt and Fishing Sim World: Pro Tour, both of which arrive next Thursday, 30th January.
The rather self-explanatory Fishing Sim World: Pro Tour delivers solo and multiplayer angling action across a variety of real-world venues for those keen to reel in a big 'un, while Sea Salt features nautical beings of a considerably more unfathomable nature.
It's a "dark fantasy reverse horror action-strategy" in which players, cast as a Lovecraftian Old God, command an army of nameless horrors in a bid to obliterate mankind.
As for Xbox Game Pass on PC, Gris and A Plague Tale: Innocence are, as previously announced, on the way, as are Sea Salt and developer Flying Oak Games' rogue-like pixel-art platformer ScourgeBringer. Microsoft hasn't yet shared release date for these, however.