PS4 gets its first game prototype with Indivisible
UPDATE: Heading to Europe on 10th November.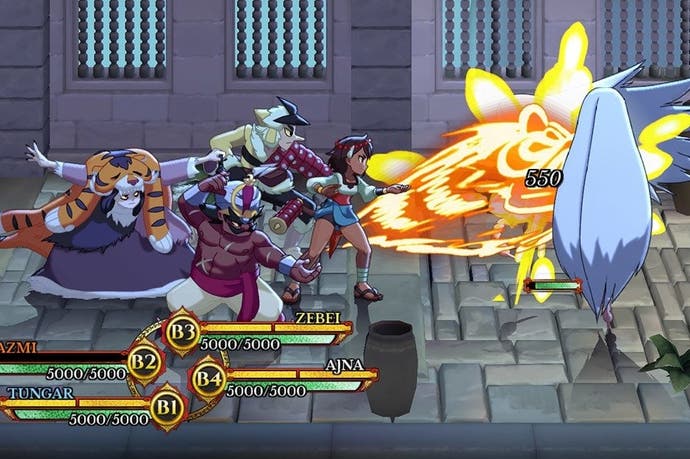 UPDATE 06/11/2015 6pm: The Indivisible prototype will arrive on the EU PlayStation Network on 10th November, developer Lab Zero Games has confirmed.
ORIGINAL STORY 04/11/2015 11.16pm: Skullgirls developer Lab Zero Games has put the prototype for its in development action-RPG Indivisible up on the US PlayStation Network for PS4.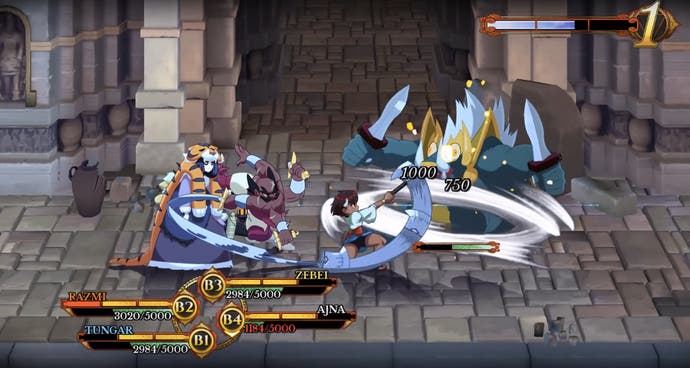 "EU PSN should be approved for release soon," the developer assured everyone in an Indiegogo update.
This is the first time a developer has put a prototype up on the PlayStation Network.
The question is, will this help Lab Zero hit its $1.5m Indiegogo goal to fund Indivisible? Because if the developer doesn't reach its goal, Indivisible will not get made.
Lab Zero's Mike Zaimont previously explained why Indivisible costs what it does in an illuminating breakdown of video game budgets. He also demystified the confusion around publisher 505 Games offering $2m to help fund Indivisible, but only if the team can raise its $1.5m goal.
"I'm kind of annoyed that so many crowdfunding drives at this point have had like 90 per cent of their funding from investors already and have just used it as an interest gauge, because that basically killed our ability to say 'we don't have a publisher and this is not an interest gauge,'" he said.
In other Indivisible news, Lab Zero released a roster of known characters from others games planned as playable characters in Indivisible. These include:
Annie from Skullgirls
Calibretto from Battle Chasers
The Drifter from Hyper Light Drifter
Juan from Guacamelee
Lea from Curses N' Chaos
Shovel Knight from Shovel Knight
Zackasaurus from Super Time Force Ultra
I gave the Indivisible prototype a whirl and it looks to be coming along nicely. The animation is already lovely (minus the abrupt end of combat transitions, but what do you expect for a prototype made in three months?), and the Valkyrie Profile-like combat system based on active time presses and cooldown meters has potential to be fleshed into something excitingly deep. The early stages of the prototype can be rather slow going, but by the final boss one can see the kernel of an epic adventure.
Currently Indivisible has raised $629,339 towards its $1.5m goal with 11 days to go before the Indiegogo campaign ends.